There aren't any Events on the horizon right now.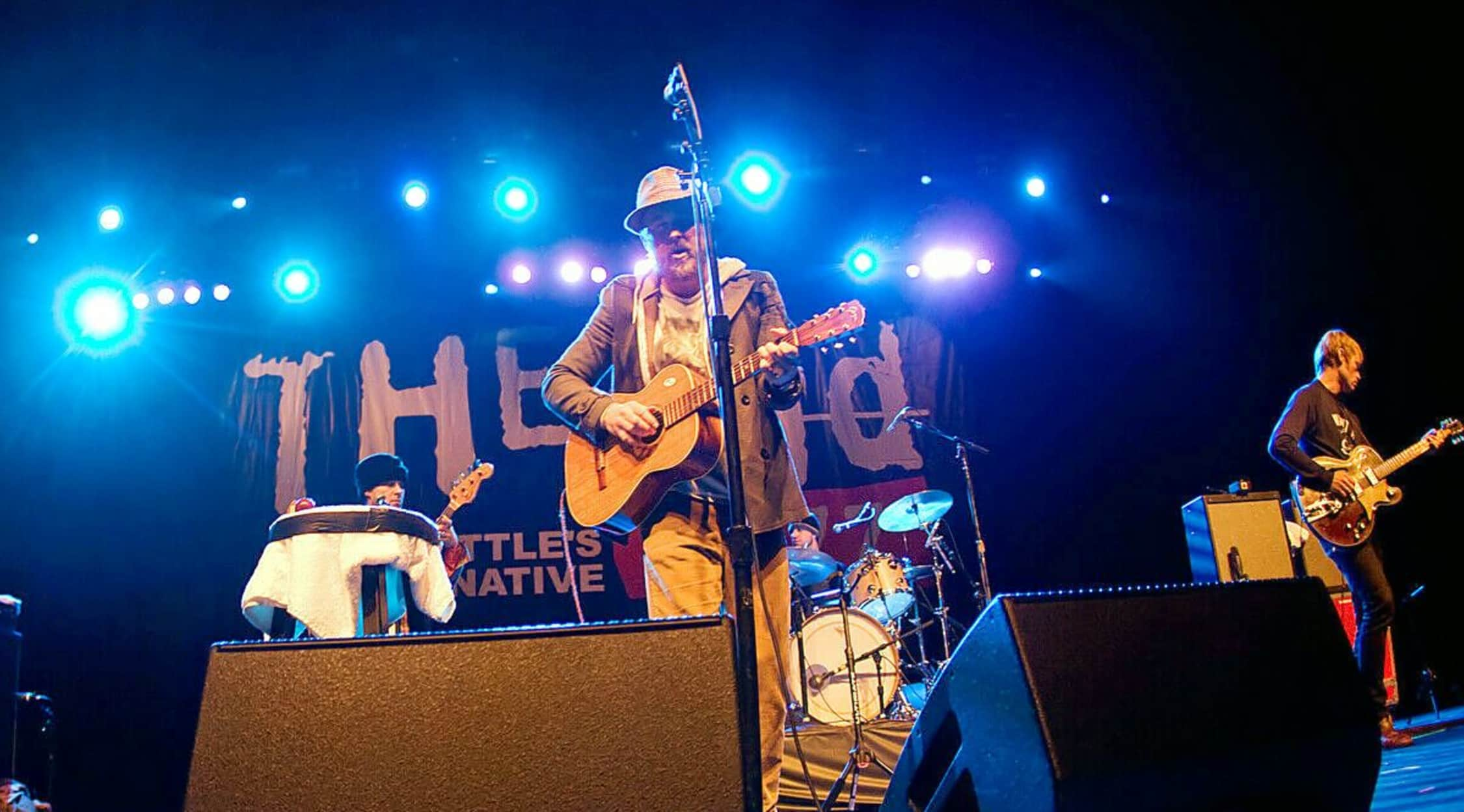 Alamy
Cake Tickets
Cake Tickets
The alternative rock band Cake was formed in 1991 in Sacramento, Calif., with the goal of its members to bring together their favorite musical influences, such as hip-hop, rock, funk, Iranian folk music, Mariachi and country music. Cake is known for lyrics that are sarcastic in nature as well as the monotone vocal styling of lead singer John McCrea. While Cake's first album, Motorcade of Generosity, did not initially do too well, its second album, Fashion Nugget, which featured the hit song "Going the Distance," has been certified platinum in the US. Of Cake's six studio albums, five have made it onto the Billboard Hot 100 list, with the 2011 album, Showroom of Compassion, being Cake's first No. 1 album. While Cake has never won an award for its music, the band has been nominated four times for a California Music Award and one time for an MTV Video Music Award. While Cake's vocal stylings may be monotone, the group's live concerts are anything but, providing an energetic, fun atmosphere that fans truly enjoy.
Cake: Keeping it Green
While people know Cake for its music, the band uses its platform for more than just promoting records. The members use their fame to promote making the planet greener. One way Cake promotes audience participation at its concerts and works to make the world a greener place is by giving away a tree at every show. A tree is picked that is native to the area the band is performing in, and the tree is then gifted to one concert attendee. The person the tree is gifted to promises to plant it and care for it. On its website, Cake keeps a worldwide map that shows where the trees have been planted, including information about who the tree was gifted to and what kind of tree it was. For instance, a fan at an Atlanta concert was gifted a honey crisp apple tree, which he took home to Cummings, Ga., and planted. This has come to be an aspect of Cake's live shows that fans look forward to.
Where can I buy Cake tickets?
If you want to see Cake perform live, purchase your tickets at the world's leading ticketing marketplace, StubHub. You can feel confident about purchasing from StubHub with its FanProtect guarantee.
How long is a normal Cake concert?
Cake usually performs for an hour to an hour and a half.
Where is Cake playing?
Cake has worldwide tour dates set up with concerts scheduled in such diverse places as Grand Rapids, Mich., to Paris. To find out when Cake will be at a venue near you, go check out StubHub.
What does a Cake setlist look like?
You can expect Cake to perform songs such as "Frank Sinatra," "Stickshifts and Safetybelts," "Sheep Go to Heaven," "Never There," "Going the Distance" and "Short Skirt/Long Jacket."
Who are the members of Cake?
Cake's current lineup includes John McCrea on lead vocals, acoustic guitar and piano, Vince DiFiore on trumpet and keyboards, Todd Roper on drums, Xan McCurdy on lead guitar and Daniel McCallum on bass guitar. Former Cake members include Casey Lipka, Gabe Nelson, Paulo Baldi, Shon Meckfessel, Frank French, Greg Brown, Victor Damiani and Pete McNeal.
Where did the name Cake come from?
While it would be easy to assume that Cake picked its name in reverence for a love of cake, that is not the case. The members picked the name based on its meaning of something building up, like how mud cakes on your shoes and stays there until you wipe or wash it off.
What other bands are similar to Cake?
If you like the music of Cake, then be sure to go check out Modest Mouse, Streetlight Manifesto and They Might Be Giants.
Back to Top