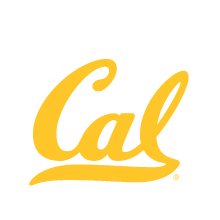 Cal Bears Basketball Tickets
Official Fan to Fan Ticket Marketplace of the Cal Golden Bears
There aren't any events on the horizon right now.
Cal Bears Basketball Tickets
Team: Cal Bears
Sport: NCAA Division I Men's Basketball
Conference: Pac-12 Conference
Home Games: Haas Pavilion
Head Coach: Mark Fox
NCAA Championships: 1
Cal Bears Basketball Tickets
The University of California Golden Bears men's basketball team won its only NCAA Division I Championship in 1959 against West Virginia. That year, legendary head coach Pete Newell led the Cal Bears to a 25-4 record. While the Bears have had many strong seasons since then, they have yet to achieve the same level of success. Some of the greatest players of all time to play for the Cal Bears are Jason Kidd, Shareef Abdur-Rahim, Kevin Johnson, Jaylen Brown, Allen Brown, Ryan Anderson, Tony Gonzalez, Leon Powe, Darrall Imhoff and Matt Bradley. Call has needed all this talent to stay competitive in the Pac-12 Conference. The Stanford Cardinal's men's basketball team is one of the Cal Bears' most competitive opponents within the Pac-12. If you want to see the next generation of college basketball athletes, StubHub is your go-to place for Cal Bears' tickets.
How much are Cal Bears' tickets?
Cal Bears' basketball ticket pricing varies based on game location, opponent and seating option. For example, seats in the upper level at Haas Pavilion will be the most affordable. Courtside seating is more expensive but provides an amazing view of the game.
What conference does the Cal Bears' basketball team play in?
The Cal Bears are members of the NCAA Division I Pac-12 Conference. As the name implies, the conference consists of 12 member schools located in the Pacifica/West Coast region. A few other members of the Pac-12 Conference include Arizona State University, Stanford and UCLA.
What are some top games this year for the Cal Bears' basketball team?
The most anticipated games for the 2019-20 season are all Pac-12 matchups. Cal plays Stanford on Jan. 2 at 8 p.m., USC on Jan. 16 at 7:30 p.m., UCLA on Jan. 19 at 5 p.m. and Arizona State on Feb. 16 at 3 p.m. March 11, 2020, marks the beginning of the NCAA Division I Pac-12 Conference tournament.
Who is the Cal Bears basketball team's head coach?
Mark Fox, the newly appointed head coach as of March 2019, has come to the Cal Bears with extensive head coaching experience for the Georgia State Panthers and the Nevada Wolf Pack. He led them to several postseason runs. Over 14 years, he has earned a career record of 286-176, which equated to an average of more than 20 wins each season.
Has the Cal Bears' basketball team ever won a national title?
The only NCAA Division I championship win occurred in 1959 under head coach Pete Newell. Two players from this winning team were included in the next two NBA drafts, Darrall Imhoff and Bob Dalton. Newspapers of the time referred to the Cal Bears players as "plow horses." Their opponents, West Virginia, were called "racehorses." West Virginia had two players on their side who would eventually be elected to the NBA Hall of Fame. The Cal Bears won the match 71-70 after closing a 20-point deficit. Cal returned to the national title game the following year but lost to Ohio State.
What was the Cal Bear's record last season?
The Cal Bears had a record of 8-23 with a conference record of 3-15 for the 2018-19 season. The 2017-18 season record was 8-24 with a conference record of 2-16. Their last winning record came during the 2016-17 season when Cal went 21-13 with a conference record of 10-8.
How big is the Cal Bear's Haas Pavilion?
Haas Pavilion has three levels and a capacity to seat 11,877 people. The building and all of its facilities and features, which were designed with the concept of home-court advantage in mind, were part of a $57.5 million project that first opened to the public in 1999.
Back to Top