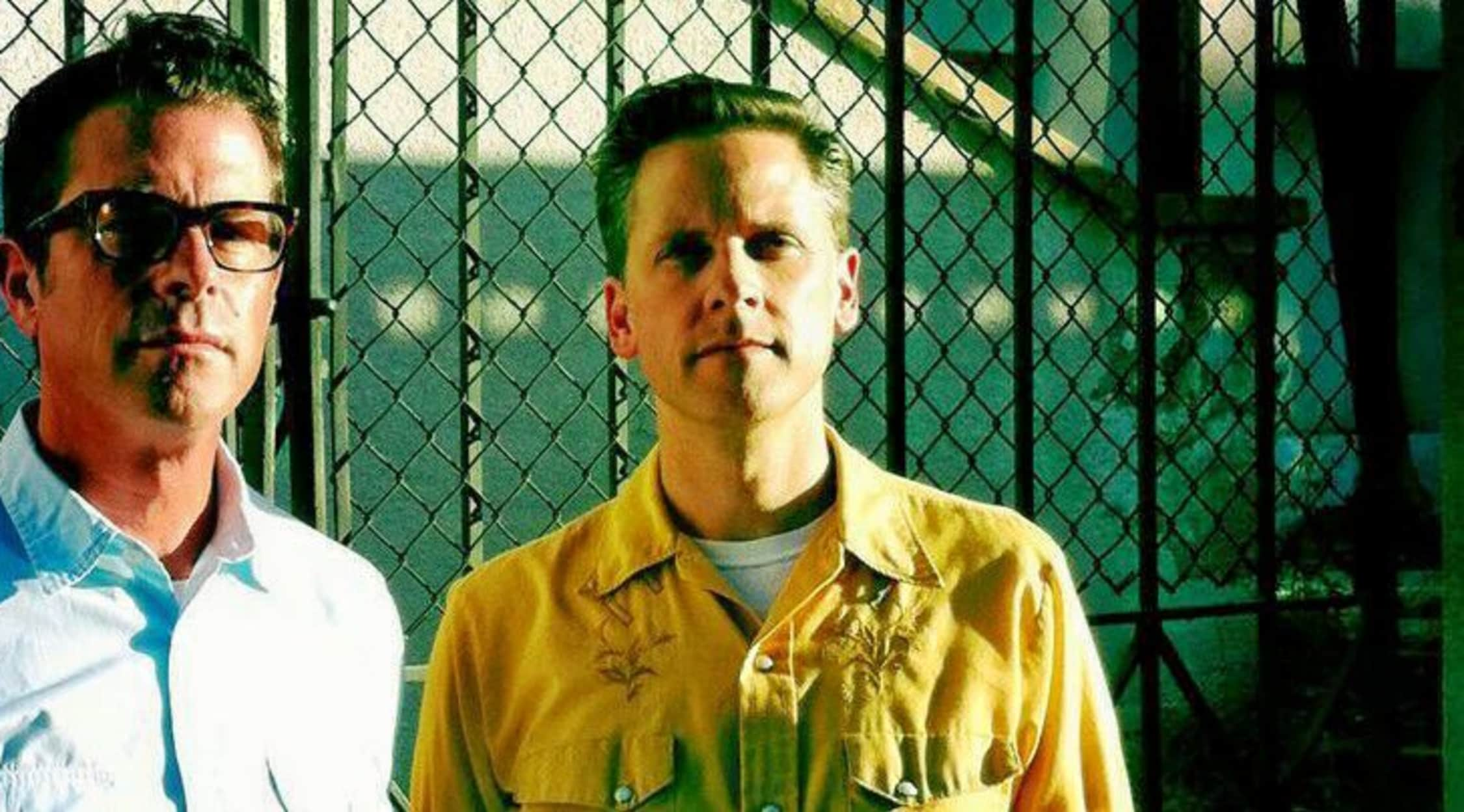 Rovi
Calexico Tickets
Calexico – The 2018 Tour
Mexi-Cali indie group Calexico are back on the live circuit, bringing you their impressive catalog of high-energy tunes in venues all over the United States. Don't miss out on seeing these musical pioneers when they arrive on a stage near you, including: Shakopee, MN; Louisville, KY; Nashville, TN; Atlanta, GA; Saxapahaw, NC; St. Louis, MO; Englewood, CO; Albuquerque, NM; and Tucson and Phoenix, AZ. Keep up-to-date on all of Calexico's latest tour stops right here on StubHub!
Whether they are playing at the biggest festivals or the most iconic concert halls, Calexico never fails to bring you an unforgettable night of music. Tickets are going fast – get yours today!
About Calexico
Calexico's name comes from a town on the border of Mexico and California, and the moniker definitely suits the group, who have been combining musical styles and cultural viewpoints with skill ever since band leaders John Convertino and Joey Burns started collaborating. Blending spaghetti western soundtracks with the dusty sound of the American Southwest, cool jazz, vintage surf music, Mexican mariachi themes, and a wide range of Latin inspirations, Calexico is an eclectic grab-bag of musicians whose material is as unpredictable as it is distinctive.
The story of Calexico started in 1990 when John Convertino, who was drumming with the long-running group Giant Sand of How Gelb, met bassist Joey Burns, who was studying music at the University of California Irvine. Burns was soon brought on to play bass for Giant Sand on a European tour, and then moved to the band's home turf of Tucson, Arizona. In the downtime between projects of Giant Sands, Convertino and Burns in 1993 joined up with guitarists Woody Jackson and Billy Elm to establish The Friends of Dean Martinez, a band the blended the musical styles of the Southwest and pop-influenced lounged melodies. The Friends of Dean Martinez quickly grew a dedicated fan base among the alt rock crowd, and Convertino and Burns started working with a considerable roster of well-respected artists, such as Barbara Manning, Victoria Williams, Lisa Germano, Bill Janovitz, Neko Case, and Richard Buckner.
In 1997, Convertino and Burns recorded a set together that would be issued in Europe with the name Spoke. When it was later released in the U.S. by Quarterstick (an imprint of the legendary indie record label Touch & Go), however, the pair decided to use the band name of Calexico, and the following year they released a sophomore Calexico LP entitled The Black Light, which developed the band's cinematic execution and evocative, dry sound of their first release. Calexico's renown as a live act expanded after opening for bands such as the Dirty Three, Pavement, and Lambchop, and the band's membership and sound continued to expand with their third studio release, Hot Rail, as horns and violins were added to the compositions; Calexico's lineup would be fluid throughout the years, with a number of musicians helping Convertino and Burns as the band explored various projects.
In 2000, the band issued Travelall, the first live album in what would become a considerable string of live releases the band made available to their listeners at the merch table at their concerts or through their web store. Convertino and Burns started working with the band Mariachi Luz de Lune, and they teamed up with Calexico in the recording studio for 2001's Even My Sure Things Fall Through EP, a set of new material and alternative versions of tunes they had released earlier.
With Feast of Wire in 2003, Calexico started working towards a more mainstream sound and market – it would be their first record to make it onto the Billboard charts, squeaking into the Heatseekers and Independent Album surveys. The following year, Convertino and Burns recorded a song with Nancy Sinatra for her eponymous comeback record. In 2005, Iron and Wine's Sam Beam teamed up with Calexico to make a collaborative album, and the In the Reins EP was the product; the two bands embarked on a joint tour in support of the record.
Calexico went back to working on their own for Garden Ruin in 2006, which would become their first record to make it onto Billboard's Top 200; the album climbed to number 156, an impressive feat for an indie set. By this time, the band had amassed a considerable following in other parts of the world, especially as a live group, and they toured the Netherlands, the United Kingdom, and Europe more often than the United States. For Carried to Dust in 2008, Calexico invited a number of guests to join them in the studio, such as Iron and Wine, Pieta Brown, and Tortoise's Doug McCombs. This would be Calexico's last release for Quarterstick Records; the following year, the label scaled down their operations and stopped issuing new material.
For Algiers in 2012, Calexico teamed up with Anti, a musician-friendly imprint of Epitaph Records. In 2015, the group returned with an especially far-reaching new record, Edge of the Sun, recorded and written during a stay in Mexico City with appearances from Nick Urata of Devotchka, Ben Bridwell of Band of Horses, Sam Beam, Gaby Moreno, Neko Case, and musicians from the Greek group Takim.
Previous Hits
Calexico's most successful albums so far have been 2003's Feast of Wire, 2005's In the Reins, 2006's Garden Ruin, 2008's Carried to Dust, 2012's Algiers, and 2015's Edge of the Sun.
Trivia
After years of the music of Calexico being described as filmic, director Michael Mann confirmed this designation by including their tune "Guero Canelo" in his film Collateral.
The Calexico Concert Experience
Hold onto your hat and keep your friends close by because you are about the see a band that will blow you away. With decades of performing and recording experience and an impressive repertoire of high-energy songs that work their way through multiple musical genres, a Calexico concert experience is something unique, authentic, and invigorating. Prepare yourself to be knocked flat by the musical diversity and skill of Calexico. Don't miss out – start planning your Calexico concert experience today!
Back to Top
Epic events and incredible deals straight to your inbox.