CALIFORNIA ROOTS FESTIVAL
We didn't find anything nearby, but here's what's happening in other cities.
-

Monterey Fairgrounds, Monterey, CA, US
Only 9 tickets left at lowest price
California Roots Festival venues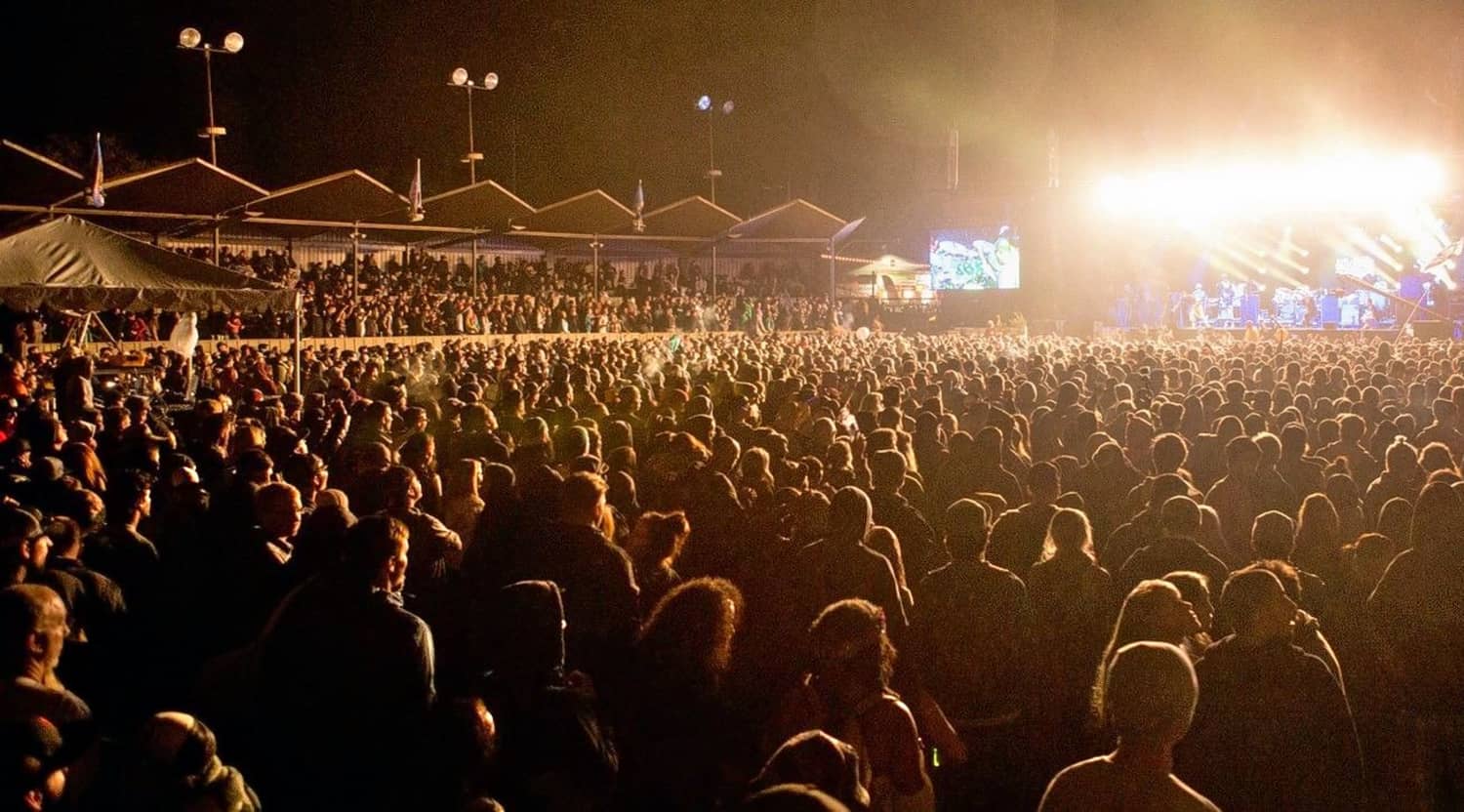 Soja_Soja
California Roots Festival Tickets
California Roots Festival Tickets
The California Roots Music and Arts Festival, also known as Cali Roots, is an annual event featuring several live performances by various artists across several musical genres. Because art installations are also part of the overall experience, patrons may also see live painting going on at the same time. The Cali Roots Festival began in 2010 as a single-day event, but due to popularity and recognition, it has grown into a three-day weekend experience attended by thousands of interested fans. The California Roots Festival has become one of the largest public events for reggae music in the US although other genres are also present.
The Root of the Festival
The festival has the distinction of being held at the same fairgrounds that provided the venue for the pop music festival where Jimi Hendrix famously set his guitar aflame. Both Tribal Seeds and Dirty Heads took to the stage to headline the inaugural version of the California Roots Festival. The modest beginnings of the festival grew into what is now a Memorial Day weekend bash that includes many bands and some artists setting up installations to add to the overall atmosphere of the experience.
Where can I buy California Roots Festival tickets?
You can purchase tickets quickly and easily for the next Cali Roots festival at StubHub. Check out the ticket offerings for this and other festivals, tours, concerts, and performances at StubHub using the desktop site or the mobile app.
When is the next California Roots Festival?
The next version of the California Roots Festival is scheduled to take place in May 2020. Things are set to run from May 22 to 24 over Memorial Day weekend at the Monterey County Fairgrounds.
What is the lineup at the California Roots Festival like?
The festival usually features live performances from several artists across many musical genres. Rock, hip hop, folk and reggae music are usually heard most prominently, but other styles of music may be present as well. The 2018 lineup for the California Roots Festival included live performances from bands such as Rebelution or Slightly Stoopid and artists like Tash Sultana and Xavier Rudd.
What kind of performances can I expect?
You'll find bands or artists across multiple genres performing at Cali Roots. For the most part, any fans of alternative rock, hip hop, hard rock or reggae should find something suited to their music tastes at the California Roots Music Festival. Other genres may be present, and some musical comedy acts usually make it into the lineup as well.
What is the layout of the California Roots Music Festival?
When it began in 2010, Cali Roots had several outdoors stages as part of the fairgrounds. Multiple bands could play shows for fans simultaneously. Those stages are still around today, but festival management added a new area in 2013 called the Bowl. The Bowl is a special outdoor arena that increased the available patron capacity by several thousand and gave artists and performers a larger area in which to play.
What other things can I experience at California Roots?
Many fans come to hear the great live music, but Cali Roots is an entire experience with lots of other things to see or do. You'll be able to relax and chill between awesome setlists thanks to some guided yoga. In addition, there will be an art retreat to view some of the work from great local painters and a workshop where you can learn the basics of painting yourself, too. Craft vendors will sell their wares, and food or drink options will be available throughout the fairgrounds.
Back to Top
Epic events and incredible deals straight to your inbox.