We didn't find anything nearby, but here's what's happening in other cities.
There aren't any events on the horizon right now.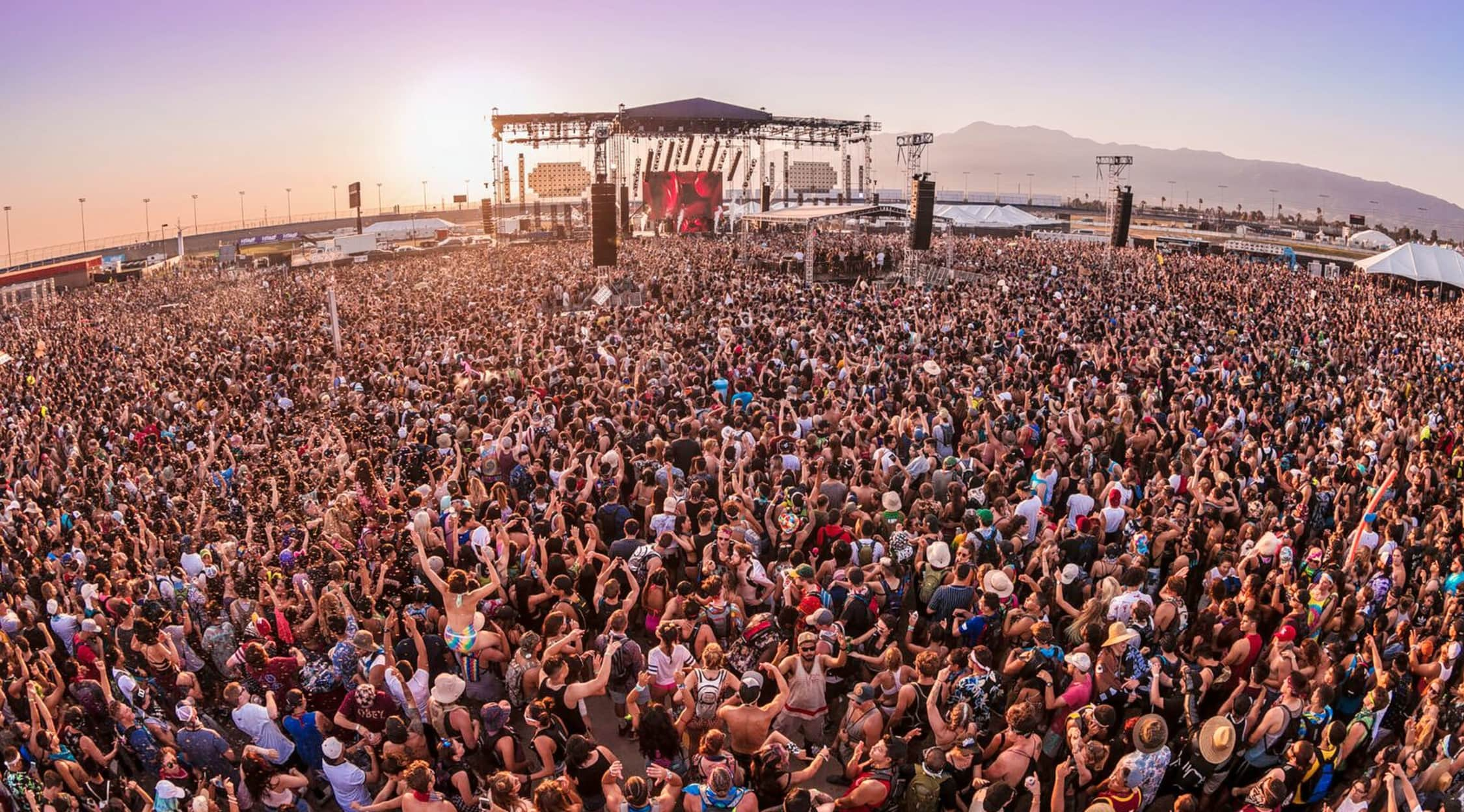 Alive Coverage
CalJam Tickets
CalJam Tickets
Since April 6, 1974, CalJam has been a historic event rocking its way into the memories of generation after generation. For decades, lovers of great music and fans of a stellar live experience have traveled from across the nation to be one of upwards of 200,000 attendees to witness CalJam. If you have the opportunity to get to CalJam in your lifetime, you should definitely make it a memory since there are few festivals like it.
Not Just Another Music Fest
CalJam isn't just another music festival. Folks come from all over the nation to be a part of this memorable event. It doesn't go down every year, although the past few festivals have been consecutive, so when it does, it's a must for fans of music fests and great music everywhere! Some festival attendants arrive Friday and make a full weekend of the festival, while others come only for the 12 hours of rocking out while partaking of great food and drinks from the many vendors on-site. In addition to the food, there are carnival rides that are free for all and a water park for campers. When campers arrived for the 2018 festival, the music began shortly after. On Friday night, Billy Idol, Bridget Everett, Cosmic Kahuna, Jamie Kennedy, Harland Williams, Skyler Stone, Black Sabbitch and many more rockers and comedians performed. Saturday was the big day filled with all the excitement. Hyped crowds were ready for the Foo Fighters, Iggy Pop with Post Pop Depression, Tenacious D, Garbage, Greta Van Fleet, Manchester Orchestra, The Front Bottoms, Deer Tick, Black Mountain, Gang of Youths, Slaves (UK), Giants in the Trees, Metz, Yungblud, Thunderpussy, FEA, Charlie Overbey and the Broken Arrows and Kingfish. New to the 2018 CalJam Fest was the comedy stage. Two separate shows took the stage. Skyler Stone's Comedy Rocks with Jamie Kennedy, Harland Williams, Skyler Stone, Brenton Biddlecombe and Carli & Doni had the crowds roaring with laughter. The Fresh Dunk Comedy Tour also took over with the comedy stylings of Tim Hanlon, Matt Bellak, Forrest Shaw, Jerry Rocha, Franco Harris, Brett Erickson, John Wynn and Bryan Vokey. The hyped crowds roamed the beautiful expanse of the Glen Helen Regional Park and Festival Grounds between their favorite performers enjoying the rides, the food and the fun. Campers were able to retreat to their campsite to rest a while and get ready for the next big act.
Where can I buy my CalJam tickets?
The ultimate platform for buying your CalJam tickets is StubHub. StubHub offers filters for price and seating that create a user-friendly atmosphere where you are in control of your experience and can pick the best option for your tickets.
How long is the CalJam Festival?
The CalJam Festival normally begins on Friday night with a full day of music and fun on Saturday. Campers usually depart on Sunday.
What is a CalJam setlist like?
Because of the line-up changes for each festival, there is no way to know what the setlist is going to be. There's a guarantee each band and performer will come with their best, though.
Will there be a CalJam in 2019?
There has not been an official announcement for CalJam 2019, but be on the lookout. You can expect StubHub to keep fans up to date with news on the festival dates and the line-up. When CalJam does occur, the experience will be one to remember.
Where is the location for the CalJam show?
CalJam is held in San Bernadino, Calif., at the Glen Helen Regional Park and Festival Grounds.
What can I expect from the CalJam Festival experience?
CalJam is an experience that showgoers never forget. It is a water park, a camping trip, a trip to an amusement park and elite rock bands spanning generations all at one event.
Back to Top
Epic events and incredible deals straight to your inbox.