There aren't any Events on the horizon right now.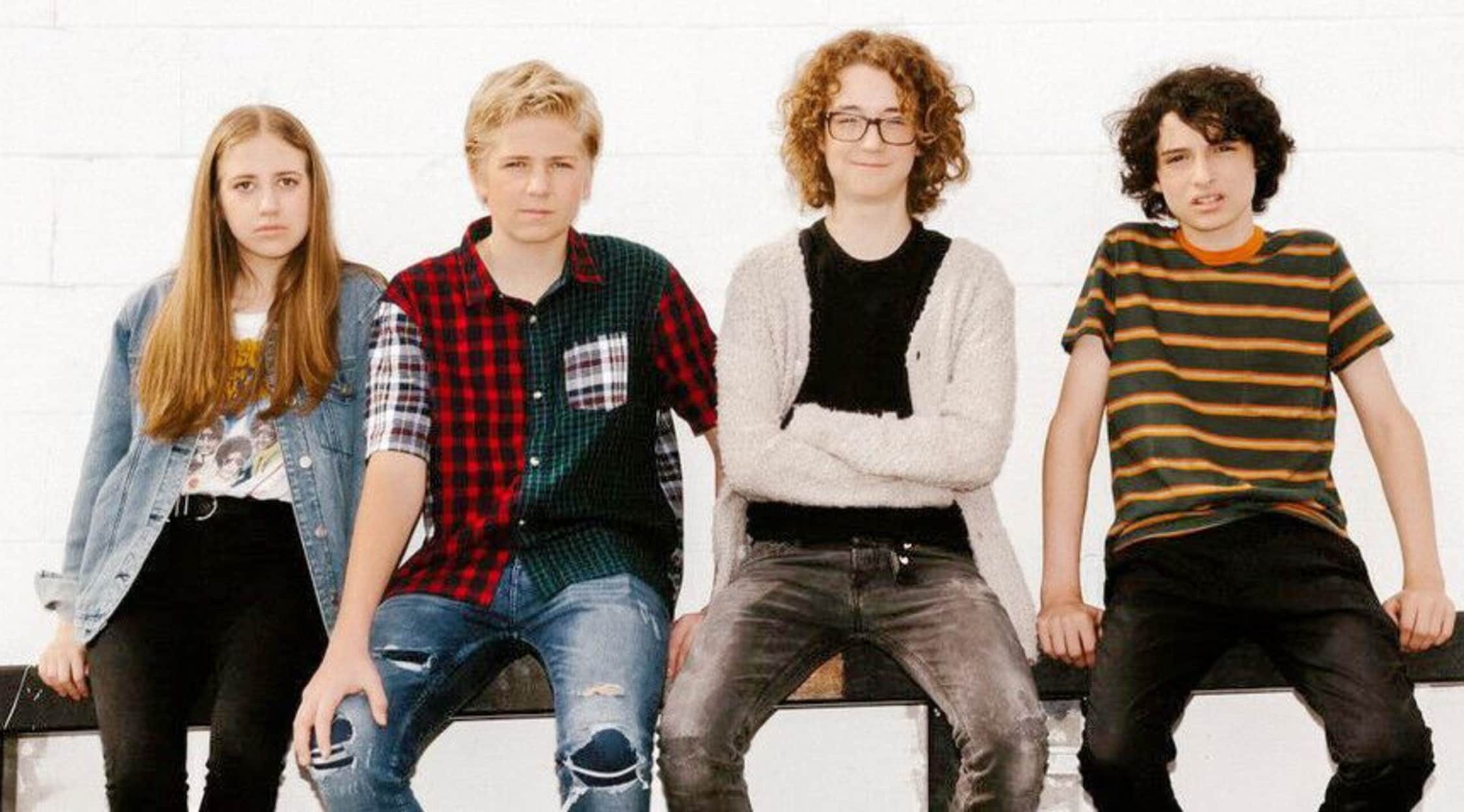 Rovi
Calpurnia Tickets
Calpurnia Tickets
Canadian indie rock band Calpurnia was formed in 2017 in Vancouver, British Columbia. It did not take long for Calpurnia to be noticed by Royal Mountain Records, who signed the band in November of 2017. Calpurnia's first single was a cover of Twin Peaks' "Wanted You." Its original debut single, "City Boy," was released in March 2018 along with the group's debut EP, Scout, and a second single, "Louie," quickly followed in April 2018. "City Boy" made it to No. 23 on the Billboard Alternative Digital Song Sales chart, selling 2,000 units. Calpurnia made its television debut on the Jimmy Kimmel Live show in July 2018. After being asked to cover Weezer's "Say it Ain't So," Calpurnia also appeared in Weezer's tribute to the band a-ha in a video of the 1980s hit "Take on Me" as performed by Weezer. At live shows, audiences can expect the young members to deliver high-energy rock performances with a timeless sound.
Cover Songs Are No Strange Thing
There is no doubt that Calpurnia's band members love doing a good cover song, with some of its more notable covers including New Order's "Age of Consent," the Pixies' "Where Is My Mind" and Weezer's "El Scorchio," but the members also have interests outside of music. If Calpurnia's lead singer, Finn Wolfhard, looks familiar to you, there is a good reason; he has starred in one of the biggest hit television shows in recent history. Wolfhard plays the part of Mike Wheeler on the Netflix original series titled Stranger Things. Wolfhard also has appeared in 2017's adaptation of the famous Stephen King novel It as Richie Tozier and in Dog Days as Tyler. Wolfhard formed Calpurnia because he was hosting an event and he needed a band to play the event. He decided to form a band with a couple of friends he liked to jam with on the side, and the band has quickly gained popularity. Its single "City Boy" has been streamed over two million times on Spotify.
Where can I buy Calpurnia tickets?
To take part in a live Calpurnia concert, you can purchase your tickets at StubHub, the world's leading ticketing marketplace. You can feel confident about your purchase with the StubHub FanProtect guarantee.
How long is a normal Calpurnia concert?
You can expect Calpurnia to play for about an hour during one of its shows.
Where is Calpurnia playing?
Calpurnia has played in cities such as Atlanta, Ga., and Santa Ana, Calif. The band does not have any current tour dates scheduled, but be sure to check back at StubHub to find out when Calpurnia will be coming to a venue near you.
What does a Calpurnia setlist look like?
Calpurnia plays a mixture of its own music and the band members' favorite cover songs. You can expect Calpurnia to perform originals such as "Wasting Time," "Greyhound," "Under My Belt," "Louie" and "City Boy." Some covers you can expect to hear include The Pixies' "Where is My Mind," Weezer's "Say It Ain't So" and The Beatles' "Don't Let Me Down."
Who are the members of Calpurnia?
Calpurnia's current lineup includes Finn Wolfhard on lead vocals and rhythm guitar, Ayla Tesler-Mabe on lead guitar and vocals, Jack Anderson on bass guitar and Malcolm Craig on drums.
Where did the name Calpurnia come from?
During a Skype call between the bandmates, they were discussing names when Finn Wolfhard decided to look at his iPhone notes to see if he had previously put down any ideas. He had written down the name Calpernia. The spelling was changed to a "U" to distinguish the band from the activist named Calpernia Addams and to reference the housekeeper in To Kill a Mockingbird.
What other bands are similar to Calpurnia?
If you want to hear more bands similar to Calpurnia, go and check out Twin Peaks, Wallows and The Buttertones.
Back to Top
Epic events and incredible deals straight to your inbox.