There aren't any Events on the horizon right now.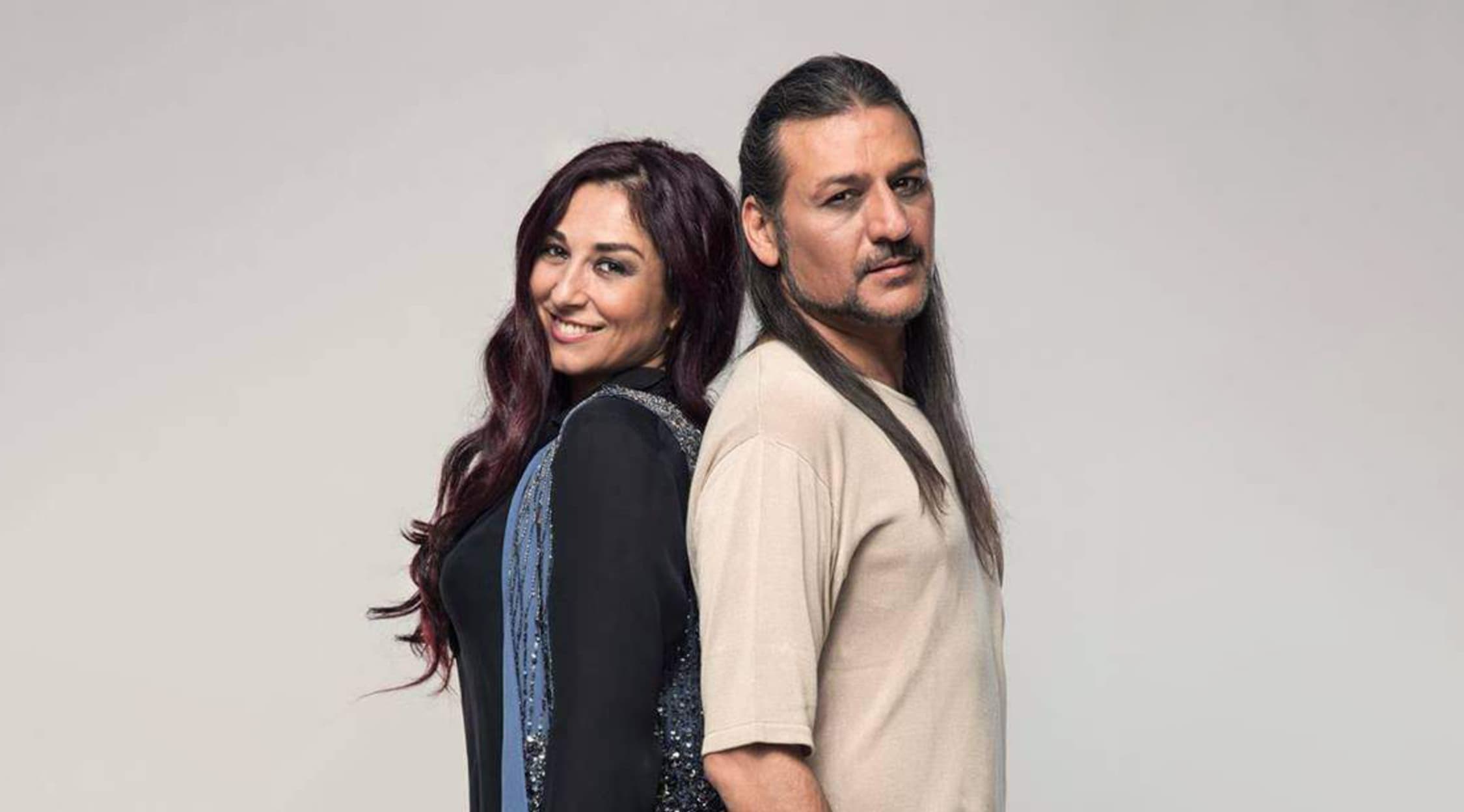 Rovi
Camela Tickets
Camela: the creators of tecno-rumba
  It's easy to describe Camela as pioneers; before they came onto the Spanish music scene, their genre of tecno-rumba didn't even exist. Despite being initially reviled by critics and receiving no radio time, their music slowly spread by word of mouth and the sales numbers began to speak for themselves. Buy Camela tickets on StubHub and see one of their incredible live shows, where you can enjoy the party vibes and dance and sing along to hit tracks like "Mi viaje" and "Nada es verdad". 
One of Spain's biggest-selling bands of all time
  The band was founded as a trio in the early 90s by Dionisio Martin Lobato (vocals), María de los Ángeles Muñoz Dueñas (vocals) and Miguel Angel Jimenez Cabrera (keyboard). Although the latter left in 2013, the others decided to carry on as a duo. They are best known as the band that gave the world tecno-rumba, a genre that mixed electronic dance music (think synths, sampling, etc.) with flamenco-style vocals. It took a while to take off, but once it did it would influence a whole generation of tecno-rumba acts such as Rios de Gloria and Piel Morena. For the first few years, the critics would lambast them for the new style of music they'd created, but (in a world before social media) they slowly gained a solid base of fans purely through word of mouth. When their third album, "Corazón indomable", came out in 1997, they finally had their breakthrough moment. It reached Number One on the Spanish album charts and ended up being certified four-times platinum for its huge sales numbers. Book your Camela tickets on StubHub and see one of Spain's most pioneering bands.
See the legendary duo Camela performing live in concert
  After the explosion of popularity gained from their third album, they continued to put out a plethora of successful records. 1998's "Solo por ti" went double-platinum in less than a week, 2001's "Amor.com" went four-times platinum, and 2019's "Rebobinando" peaked at the top spot on the Spanish album chart. That's just the tip of the iceberg, though. In total, they've put out more than fifteen studio albums and over fourteen compilations, racking up over seven million sales in the process. They've sold so many records that it's claimed they're the second highest-selling band in Spain of all time. Throughout the years they've toured extensively, playing more than 2,000 concerts. Their infamous gig in Chile in 2001 was so popular, in fact, that police had to show up to contain the crowds. Their legendary status has led to them collaborating and playing alongside many fantastic artists, such as Fangoria, a href="/los-chichos-tickets/performer/100019129/">Los Chichos, Estopa and Cómplices. If you've bought a ticket to one of their shows but sadly can't attend, simply use StubHub to sell your Camela tickets to another fan.
Back to Top
Epic events and incredible deals straight to your inbox.