There aren't any Events on the horizon right now.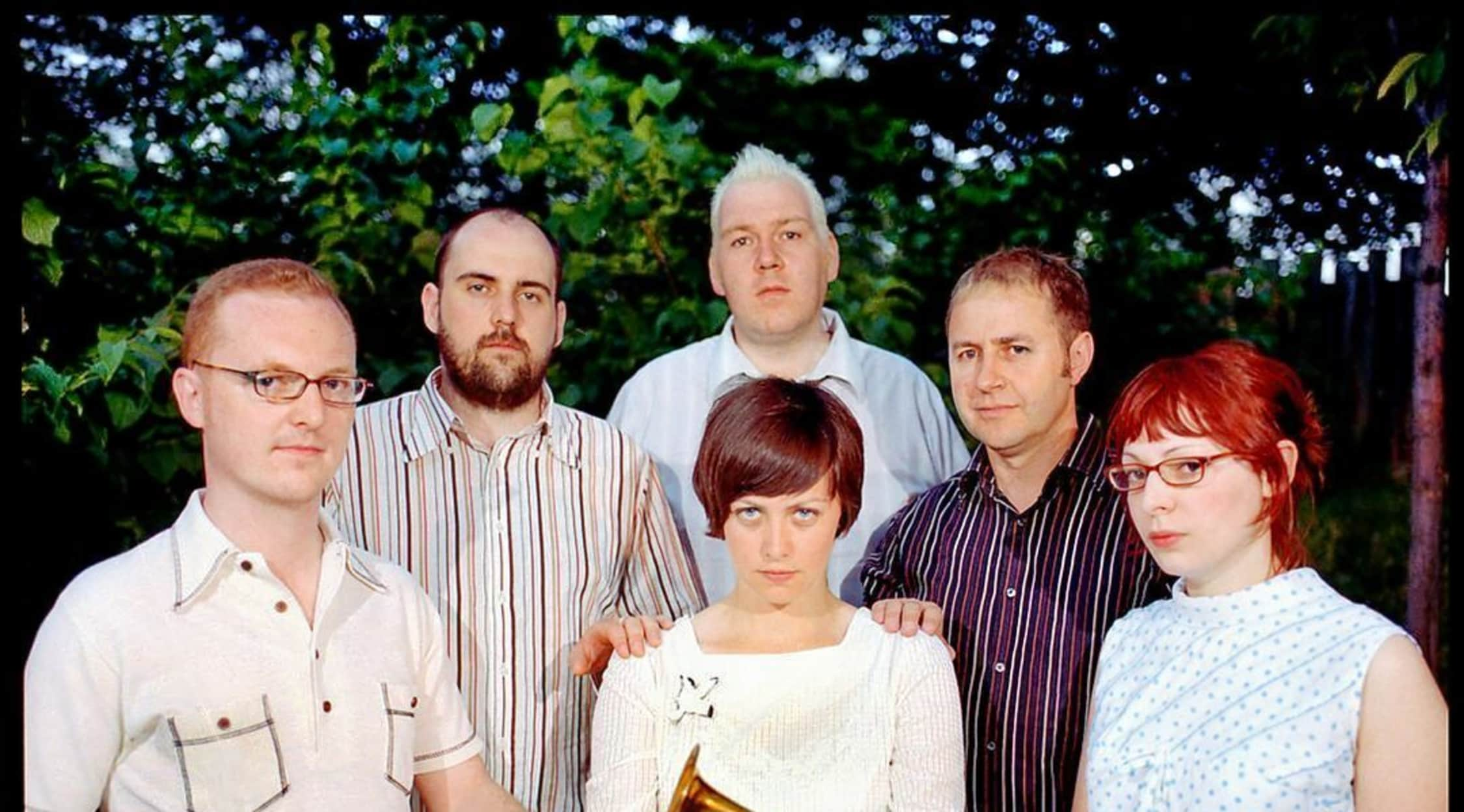 Rovi
Camera Obscura Tickets
Camera Obscura Concert Schedule
The charming and enviably witty indie pop band Camera Obscura sure knows how to entertain an audience. This Scottish indie act has been performing on major stages worldwide for nearly two decades now, and they are still one of the most beloved acts in the indie scene. Now you just might be able to see Camera Obscura live in concert, and it's definitely an experience you won't want to miss. In a matter of minutes, you could secure your tickets to catch this fun-loving and endlessly entertaining act in concert thanks to StubHub, where finding tickets to the most exciting indie shows of the year is a cinch!
On October 25th, Camera Obscura will be traveling all the way from Scotland to San Francisco, where they will be rocking out at the Bimbos 365 Club. This upcoming indie pop concert is already sparking massive amounts of excitement amongst indie lovers of all ages, and Bay Area indie fans are clamoring for tickets to this highly anticipated upcoming show. Now you too could join in on the action thanks to StubHub, where you could snag your Camera Obscura tickets in just a few quick clicks on your computer. You better hurry, though, because these in-demand tickets are sure to fly fast!
Camera Obscura Background
The roots of Camera Obscura date all the way back to 1996, when John Henderson, Tracyanne Campbell, and Gavin Dunbar decided to form a band in Glasgow, Scotland. Together, the trio gradually rose to fame in the UK's indie scene and their band grew bigger at the same time as well. After years of performing whenever and wherever they could, Camera Obscura was ready to release their debut album. So in 2001, Camera Obscura released Biggest Bluest Hi-Fi, which ended up being a huge hit in the indie music scene. With such great initial success in the indie music scene, Camera Obscura was certain to ensure that their success only continued to grow, so they returned to the studio to work on some more incredible music. In 2003, Camera Obscura released their follow-up album, Underachievers Please Try Harder. The album paved the way for the band's first major tour throughout the US, and that year Camera Obscura performed everywhere from Ireland and Scotland to California and New York. Over the next few years, Camera Obscura's music just continued to make its way all over the world, and indie music fans everywhere were hooked—and fortunately, Camera Obscura was definitely not ready to disappear from the music scene anytime soon!
Over the past decade, Camera Obscura's success has bordered on mainstream success. Their songs have been featured in movies like PS I Love You and shows like Friday Night Lights, and they have even scored spots on major music charts in both the US and the UK. There is no denying the fact that Camera Obscura is one of the most fun and quirky indie acts in the global music scene, and now you just might have the chance to see them perform live in concert! In a matter of minutes, you could lock down your tickets to see Camera Obscura put on one of the most infectious shows of the year, and you definitely won't want to miss out! So hurry and lock down your Camera Obscura tickets right here on StubHub before it's too late!
Greatest Hits
To date, Camera Obscura has released five studio albums: Biggest Bluest Hi Fi (2001), Underachievers Please Try Harder (2003), Let's Get Out of This Country (2006), My Maudlin Career (2009), and Desire Lines (2013). These fun indie pop albums feature some wildly infectious hits, such as "Park and Ride," "Troublemaker," "The Nights Are Cold," "French Navy," "Let's Get Out of This Country," "Keep It Clean," and "Honey in the Sun." With so many fun and wildly infectious indie pop hits in their repertoire, it shouldn't come as a huge surprise that Camera Obscura's upcoming round of shows is already sparking significant excitement amongst indie music fans in the US. Now you have the chance to catch this cool and fun-loving indie band in action—simply lock down your tickets right here on StubHub while they are still available!
Trivia
Camera Obscura's most recent album, Desire Lines, became their second charting album on the UK Top 40!
The Experience
Every indie pop lover should catch Camera Obscura in concert at least once! This fun and unforgettable indie act knows how to put on one of the most entertaining and exciting shows in the indie scene, and now you might be able to join in on the excitement by purchasing your tickets right here on StubHub! In just a few quick clicks on your computer, you could have your Camera Obscura thanks to StubHub, but you better act fast! This show is right around the corner, and tickets surely won't last much longer!
Back to Top