We didn't find any Events nearby, but here's what's happening in other cities.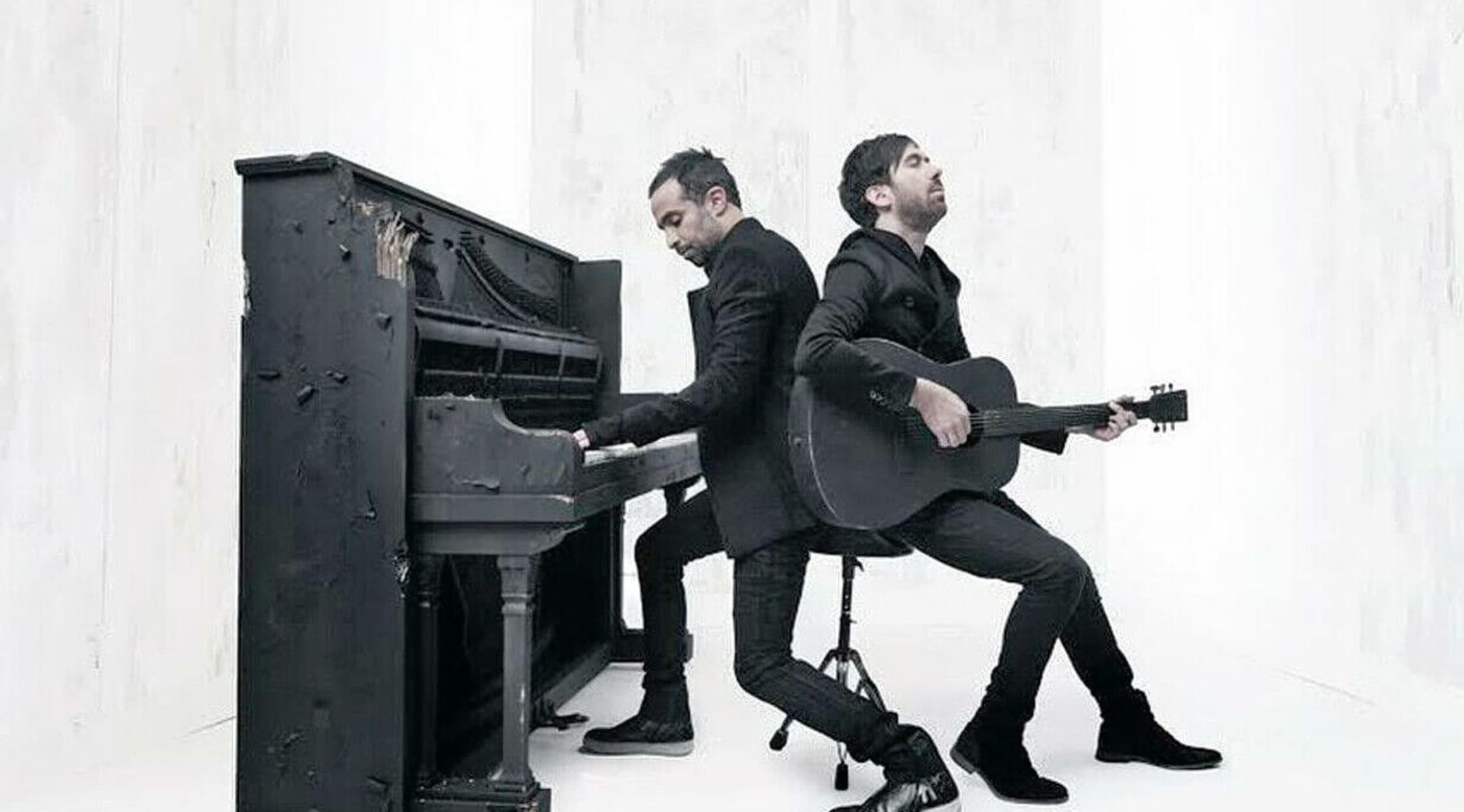 Rovi
Camila Tickets
Camila Tickets
Camila is a Latin pop rock band that has been around since its official debut in 2005. The group initially consisted of three friends: Mario Domm, Samo Parra and Pablo Hurtado until Samo Parra took his leave a few years later. The band is currently signed under Sony Music, the same label that facilitated the release of its debut album Todo Cambio in 2006. Camila's style of music is strongly influenced by Latin pop and Spanish rock. Some of Camila's most notable hits include "Abrazame," "Besame," "Alejate de Mi" and many more. Camila has played sold-out shows around the world, performing its passionate and heartwarming music for fans.
The Rise of Camila
Camila was founded by Mario Domm, a singer and songwriter. The Torreon native can play the bass, guitar, drums and piano as good as he can sing and compose. When he got his deal with Sony Music, he brought his two old friends along. A year after finalizing its record deal, Camila released its debut album, Todo Cambio, in 2006. This album quickly put Camila on the worldwide stage, and with the success of its singles, Todo Cambio went triple platinum, selling more than 300,000 copies worldwide. In addition, the album was also honored with a Disco de Platino certification in 2007. Camila didn't slow down after the success of its first release. Since its debut album, everything the band released afterward has gone on to receive gold certifications. Some of the band's most successful songs include "Me Da Idual," "Solo Para Ti," "Abrazame," "Sin Tu Amor" and "Yo Quiero." Camila followed up its successful debut album with Dejarte in 2010, which featured mega-hits such as "Besame," "Alejate De Mi" and "Mientes." The band followed up Dejarte with a third studio album in 2014 titled Elypse, which was still a success despite Samo Parra's unexpected departure from the group. Camila has earned three Billboard Awards, three Latin Grammy Awards and platinum as well as diamond certifications. To date, Camila has sold more than 2 million albums worldwide.
Where can I buy Camila tickets?
If you want to buy Camila tickets, you can purchase tickets at StubHub, the largest ticket marketplace in the world. Each purchase is backed by StubHub's FanProtect guarantee.
Where is Camila playing?
Camilla and Sin Bandera are scheduled to perform on different dates in a variety of locations. Some of the venues and dates to look out for include Palenque San Luis Potosi on Saturday, August 10th, the Centro De Usos Multiples CUM on Friday, September 20th, Pechanga Arena on Friday, September 27th, Comerica Theatre on Saturday, October 5th and Bellco Theatre on Friday, October 11th.
When will Camila go on tour?
There aren't any official Camila tours schedule for the remainder of 2019.
What can I expect from Camila?
Expect to be blown away whenever you attend a Camila concert. Aside from the band's amazing vocals, the members of Camila are also multitalented instrumentalists.
How long is a Camila concert?
The band typically performs for about an hour to an hour and a half. The length of each performance depends solely on the time the event organizers have allocated, but whether Camila is playing for a minute or an hour, you'll always get your money's worth, especially if you are a rock diehard. If not, you'll still enjoy the band's creativity and talents put on display as well as the energy of the crowd.
What artists are similar to Camila?
If you enjoy listening to Camila, you will also enjoy similar artists such as Demi Lovato, Tori Kelly, Selena Gomez, Jorge Blanco, Ricky Martin and Marc Anthony.
Back to Top