Farewell from StubHub President Sukhinder Singh Cassidy
May 29, 2020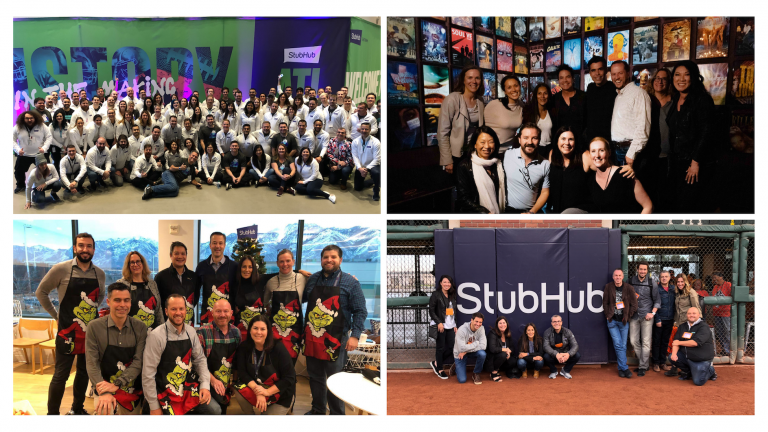 To StubHub Customers, Partners and Friends, 
Today marks my last day at StubHub. It has been an incredible journey and I'm deeply grateful for the opportunity to have been a part of this exceptional team and business. I have so many amazing memories, whether it was standing side by side with our Customer Experience team handing out Super Bowl tickets, launching new services and initiatives like #TicketForward, creating new partnerships with teams across the NFL, MLB and NBA, or standing shoulder to shoulder with Stubbers cheering on the Warriors or singing to my favorite artists.  And while I could not have imagined the events of the past three months, I am proud of everything our team has done to navigate the challenges to our industry and our business in truly unprecedented circumstances. Throughout all of these times, it has been a privilege to lead StubHub.
I'm excited for the future, as we once again are able to experience live events together, and for StubHub, as Jill Krimmel builds upon her years of success leading our North America business and leads the company into its next chapter.
Below is a slightly edited message that was sent to StubHub employees this morning. I wanted to share it with all of you and to thank you for your support, your business, and your partnership.
Best, Sukhinder
Dear Stubbers:
Today is a bittersweet moment for me. In the past two years, we have been through an unbelievable amount together – more than I could ever have imagined when I took the job in May 2018. Collectively, we launched new products and services, built out our leadership team, optimized multiple areas of the business, sold the company in a multi-billion-dollar deal, and endured an unprecedented crisis.  
It has been a leadership journey for all of us, and one that I'm extremely grateful for. When I came to StubHub, I said that this leadership opportunity was a privilege and indeed it has been. Not only have I gotten to work alongside a group of people whose values I deeply respect, but as Stubbers, you've also given me the opportunity to succeed and to fail with patience, feedback, tolerance, grace and authenticity. This is not a given as a new leader coming into any environment, but a gift. When I joined StubHub, I immediately felt welcomed and able to show up imperfectly myself, while always striving to have more impact with all of you as my teammates. 
When Viagogo and I agreed many months ago that I'd be moving on post-sale of the company, I knew it would be hard to leave. But I felt certain then, as I continue to do now, that StubHub and Stubbers will continue to be stewarded by Jill and a group of proven leaders (old and new) that I've come to know and work with here. While COVID has tested our resilience, it's also proven our ability to change, pivot, adapt, respond in ways we couldn't have imagined possible, and still to keep striving as a company towards our mission. I'll be eternally proud to have been a part of this team and journey and remain a #Stubberforlife.  
Please keep in touch and I'll look forward to doing the same.
Wishing you my very best, 
Sukhinder