StubHub Partners with TIME'S UP in Fight for Equal Pay for Female Athletes
StubHub commits $100,000 to TIME'S UP's campaign with the U.S. Women's National Soccer Team Players Association
October 1, 2019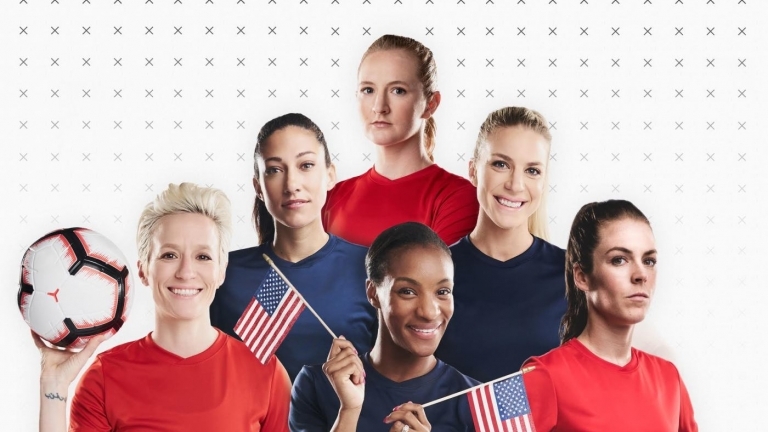 SAN FRANCISCO – As the U.S. enters the busiest month in sports – dubbed "Sportober" due to all major sports leagues being in session – today StubHub announced its support for the TIME'S UP Foundation and the U.S. Women's National Team Players Association's campaign, "Time's Up, Pay Up." To fuel the fight for pay equity, StubHub will donate $1 per order up to $100,000 for all sports event purchases on StubHub during the month of October.
The U.S. Women's National Soccer Team's stunning World Cup victory brought the equal pay discussion front and center. Women, and notably, women of color, earn less than their male counterparts in the workplace. In fact, the pay gap costs the average woman about half a million dollars – and Black, Latina and Native women lose about a million dollars – over the course of their career.* This is the difference between sending kids to college without debt, buying a home, or retiring with security.
"The time is now for us to address the pay gap between men and women, both on the field and off," said Sukhinder Singh Cassidy, StubHub president. "The U.S. Women's National Team generated an overwhelming sense of fan pride and enthusiasm during the Women's World Cup, borne out by a 25% increase in ticket demand on StubHub during the finals. We are proud to support the Time's Up, Pay Up campaign during 'Sportober, the busiest month in sports' and help draw further attention to the issue. We urge our fellow fans to join us in the fight to close the gender pay gap."
"We're in a historic moment in the fight for equal pay that has been ignited by the inspiring women of the U.S. Women's National Team – and sustained by the leadership of companies such as StubHub," said Rebecca Goldman, Interim CEO of TIME'S UP. "Pay equity won't be won overnight. It's going to take all of us – business leaders, advocates, and policymakers – demanding action on the pay gap, now."
TIME'S UP is one of a variety of causes that StubHub supports. To learn more about StubHub's purpose efforts and #TicketForward program, visit www.stubhub.com/ticketforward and nominate someone who inspires you to receive the gift of a live experience. To donate and join the fight for equal pay, visit TIME'S UP.