There aren't any Events on the horizon right now.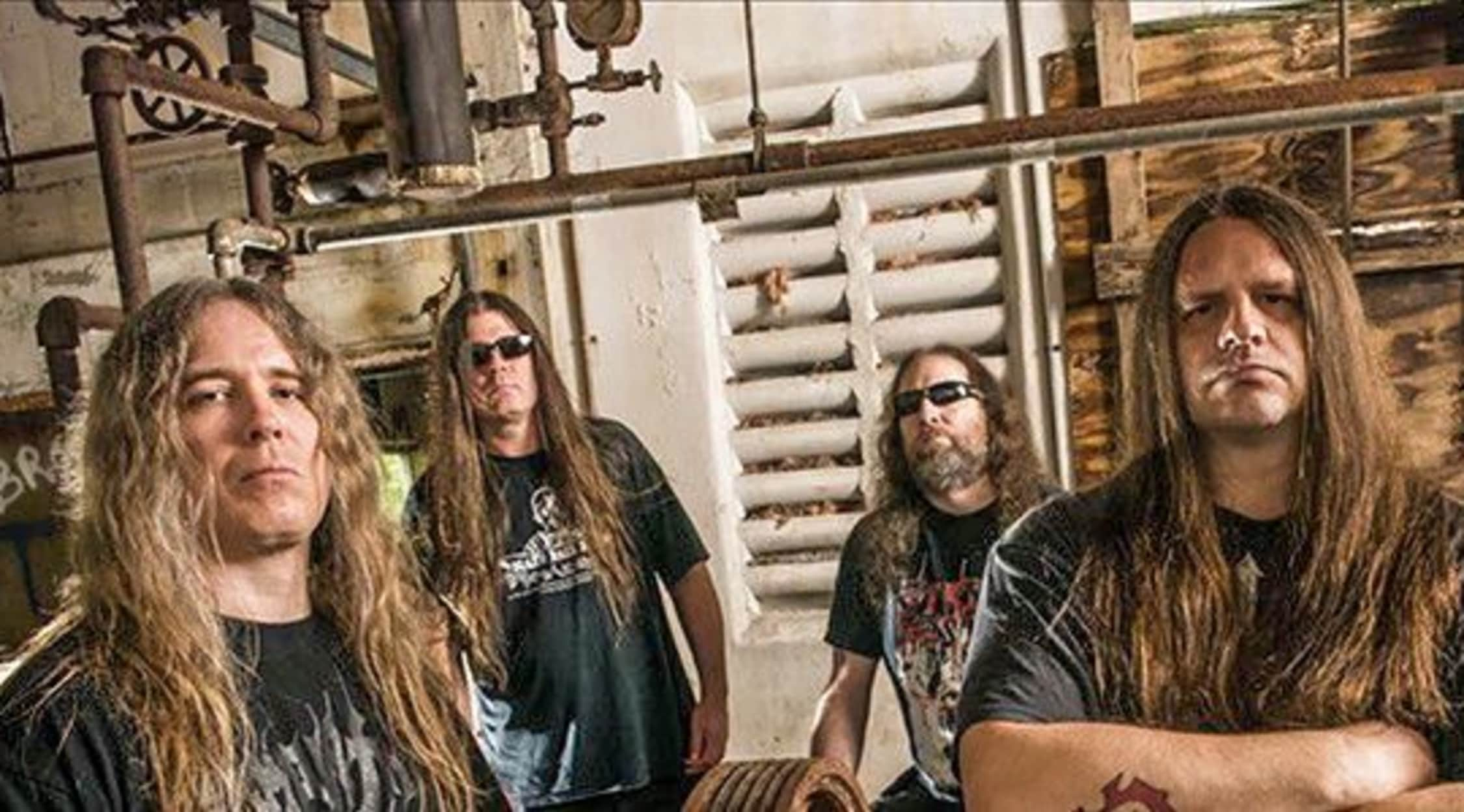 Rovi
Cannibal Corpse Tickets
Cannibal Corpse Concert Schedule
Death metal has always been a controversial genre, but few bands have been as controversial as Cannibal Corpse. This thrash metal act is heavily influenced by horror films and fiction, and at some points in time they have even been banned from performing in different countries! Cannibal Corpse is currently the top-selling death metal band in history, and now this notorious heavy metal troupe might be heading to a concert venue near you! So when Cannibal Corpse begins rocking out on a stage in your neck of the woods, make sure that you are in the audience to witness this explosive heavy metal show!
Beginning this October, Cannibal Corpse will be putting on some electrifying live shows in cities all over the US. Cannibal Corpse will be stopping in cities like Jacksonville, Durham, Winston Salem, Richmond, Reading, Patchogue, Pawtucket, Poughkeepsie, Syracuse, Clarksville, El Paso, San Bernardino, Tucson, Colorado Springs, Grand Rapids, Omaha, Pittsburgh, Orlando, and more! These upcoming heavy metal concerts are causing quite an uproar in the death metal world, which is why tickets are bound to fly fast. Fortunately, you can lock down your Cannibal Corpse tickets here on StubHub in just a matter of minutes, so make sure that you are in the audience to partake in the excitement! Secure your Cannibal Corpse tickets here on StubHub today!
Cannibal Corpse Background
Cannibal Corpse exploded into existence in the late '80s after a few death metal bands in the Buffalo area disintegrated. Some of the members of these bands decided to join forces to create a type of death metal supergroup, and thus Cannibal Corpse was born. Within just one year of performing as a band, Cannibal Corpse snagged a record deal with Metal Blade Records, and they were already well on their way to becoming one of the most talked about bands in metal. In 1990, Cannibal Corpse released their debut album, Eaten Back to Life, which established this band as one of the most daring and unapologetic bands in heavy metal. Their songs were greatly influenced by horror stories and films, and their live shows were just as unpredictable and gruesome, which is why they garnered such a devoted fan base in the death metal world. Cannibal Corpse wasn't afraid to push the boundaries in the music world, and they sparked significant controversy for it. However, with such severe controversy also comes great success, as Cannibal Corpse's fan base turned into a wildly devoted cult following due to the band's controversial image.
Over the past two decades, Cannibal Corpse has remained one of the most polarizing acts in metal. Their reputation has spread like wildfire, and some countries have even banned Cannibal Corpse from putting on live shows within their borders. This attention has just made Cannibal Corpse more famous and more beloved by their fans, however, which is why so many death metal lovers are already counting down the days until they can catch Cannibal Corpse live in action! Your chance to see this popular death metal band might be right around the corner, as Cannibal Corpse is embarking on a major round of shows this fall throughout the US. So gather your metal-loving friends and get ready for a wildly unpredictable live show—snag your Cannibal Corpse tickets right here on StubHub before it's too late!
Greatest Hits
For over two decades, Cannibal Corpse has been one of the most feared and beloved acts in death metal. The band has released 13 studio albums to date, many of which have scored high spots on music charts around the world. Some of Cannibal Corpse's most famed death metal tracks include songs like "Staring Through the Eyes of the Dead," "Sentenced to Burn," "Death Walking Terror," "Priests of Sodom," "Encased in Concrete," "Devoured by Vermin," and "Kill or Become." Their horror-inspired lyrics and death metal anthems are sure to get your adrenaline pumping, so make sure that you are in the audience at one of the upcoming Cannibal Corpse shows by checking out StubHub's ticket selection today! There is no denying the fact that Cannibal Corpse can put on a raucous and wildly exciting live show, so don't another moment before locking down your tickets here on StubHub!
Trivia
Germany banned many Cannibal Corpse records and album artwork throughout the '90s and early 2000s due to their disturbing lyrics and graphic art.
The Experience
Cannibal Corpse is easily one of the more recognizable death metal bands in the world, and now they are ready to bring their explosive and unpredictable show to a venue near you! Come see Cannibal Corpse in action as they tear up one stage after another with their electrifying death metal hits—grab your tickets right here on StubHub before it's too late! There is no doubt that Cannibal Corpse will be one of the most talked about touring acts of the year, so grab your tickets on StubHub before they're all gone!
Back to Top
Epic events and incredible deals straight to your inbox.