There aren't any Events on the horizon right now.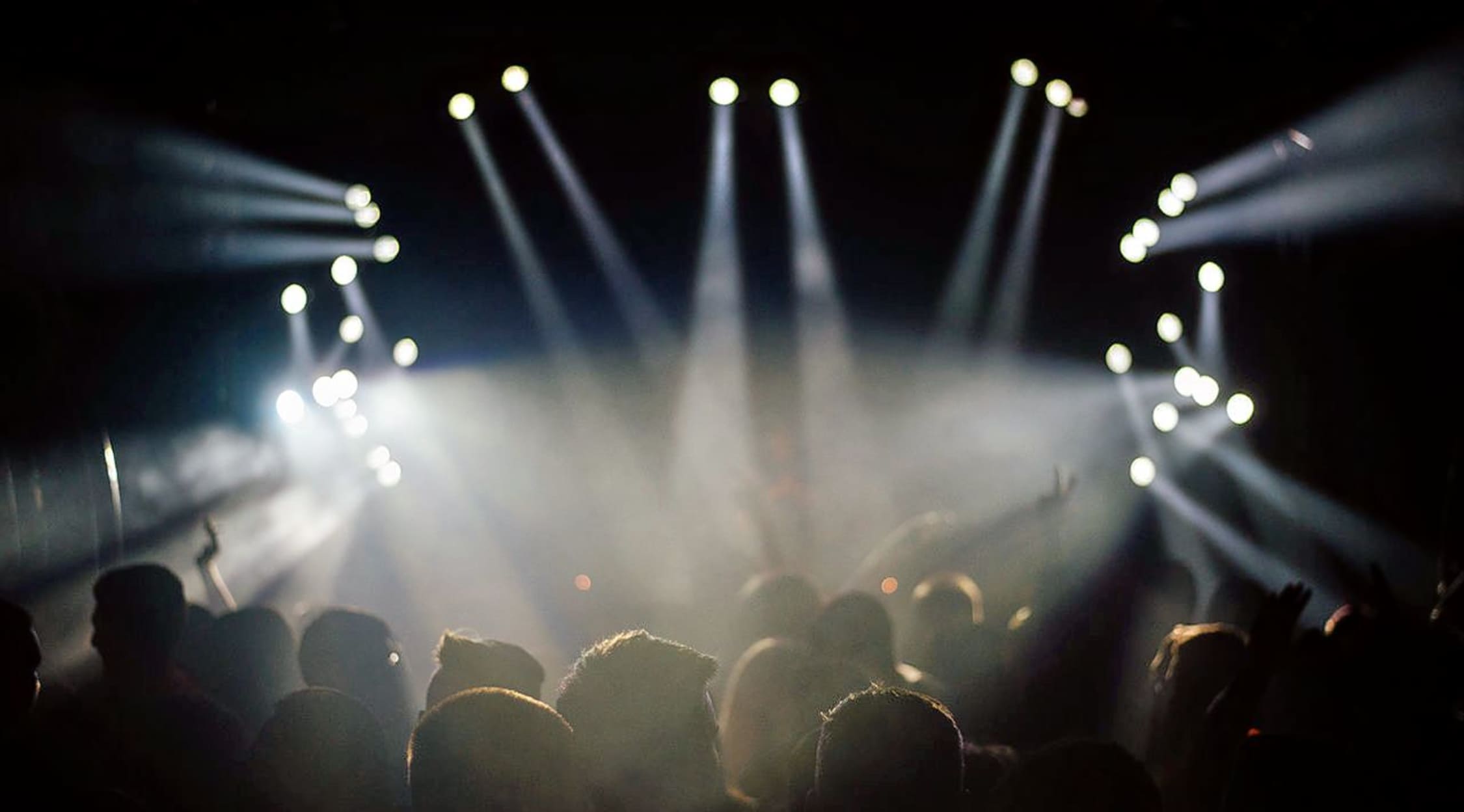 Stocksy
Captain Jack Tickets
Captain Jack – The 2016 Tour
Captain Jack will be coming to the Sellersville Theater in Sellersville, Pennsylvania for a highly anticipated U.S. performance. This German dance act has been a favorite of Europop and techno fans since their debut in 1995, and they are guaranteed to put on a great show. Don't miss out on seeing the one and only Captain Jack in Sellersville! Get your tickets today.
About Captain Jack
Captain Jack are a Eurodance group that formed in 1995 in Darmstadt, Germany. The act is best-known for their hit single, "Captain Jack", which made the Top Ten in a number of European countries. The original lineup of Captain Jack consisted of Liza da Costa and Sharky Durban. Together, they recorded the singles "Captain Jack" and "Dam, Dam, Dam". The former is the only featured track on the group's album debut, The Mission.
Durban left the group in 1996, and Francisco Gutierrez (a.k.a. Franky Gee) replaced him. After serving in the American military, Gutierrez had stayed in Germany, where he had last been stationed. There, he launched a recording career under the moniker "Westside". While crafting songs under the name, he came up with the idea of a performance based on military drill routines, held on a dance truck. This notion became the signature style of Captain Jack. Gutierrez also proposed the idea of the Captain Jack attire, patterned after the officer's dress uniform in the United States Army. The costume was completed with a red hat in the style of the United States Marines. Da Costa and Gutierrez issued their first album, The Mission, which was followed by Operation Dance. They released the singles "Holiday" and "Drill Instructor" before Da Costa took her leave in December of 1998 to launch a solo career. In 2005, she formed the jazz act Hotel Bossa Nova.
Da Costa was replaced by the vocalist Maria Lucia Lozanes, whose stage name was Maloy. With this lineup, Captain Jack issued one album, titled The Captain's Revenge, and three singles: "Only You", "Get Up" featuring the Gipsy Kings, and "Dream a Dream". Lozanes left Captain Jack in November of 2002.
Ilka Anna Antonia Traue, a.k.a. Illi Love, replaced Lozanes. Traue stayed until 2005. She and Gutierrez released a total of five albums together: Music Instructor, Café Cubar, Party Warriors, Top Secret, and Captain Jack's first greatest hits collection. This made for a total of 11 singles, the last of which was "Capitano". Shortly after they dropped this single, Gutierrez had a cerebral hemorrhage in October of 2005 while walking in Spain with his son. Doctors expected that the damage would be fatal, and Gutierrez passed away later that month at the age of 43, following five days spent in a coma. The producers of Captain Jack were obliged to pause the project.
Captain Jack returned in the summer of 2008 with singer Jamie Lee and frontman Bruce Lacy. The new lineup's debut single, "Turkish Bazar", arrived in September of 2008 and featured strong hip-hop and dance pop influences; the original Eurodance roots of Captain Jack were no more. "Turkish Bazar" was followed by the full-length Captain Jack is Back, issued in October of 2008. Two more singles, "We Will Rock You" and "Push It Up", were released before Jamie Lee left the group.
In 2010, Laura Martin joined the act. She was known for her participation in the fourth edition of Deutschland Sucht den Superstar, a German incarnation of Pop Idol, and in The Voice of Germany's first season. Lacy and Martin issued the Back to the Dancefloor album in April of 2011, which included new material as well as classic Captain Jack tunes with new remixes. Three singles followed up: "How Does It Feel", "People Like to Party", and "Crank It Up". In late 2012, Martin left Captain Jack to develop her solo career.
The music of Captain Jack was presented as a mix of formal military drills with dance pop and Europop sounds. The act's Europop influences were informed by the popularity of the genre in South America, Oceania, and Europe in the '90s. The Eurodance style consists of dance music with a male rapper and a female singer, and follows the traditional chorus-verse structure. Captain Jack's best-known tracks are "Little Boy", "Drill Instructor", and "Captain Jack". The group also released slower songs ("I Feel", "7 Days", "Back Home") which strayed from the driving Europop sound. On their early albums, songs like "Soldier, Soldier" reveal some Ace of Base-inspired reggae pop elements. The band covered several famous songs, including "Holiday" by Madonna, "Another One Bites the Dust" by Queen, and "Take On Me" by A-ha. Classical music elements, such as "In the Hall of the Mountain King" by Edvard Grieg, were sampled for the Captain Jack song "Dream a Dream", and "Canon in D Major" by Johann Pachelbel was used in their song "Children". In the early '00s, Captain Jack switched their musical style to a summer vibe sound, which drew from their earlier releases like "Holiday" and "Soldier, Soldier". They covered a number of well-known summer tunes, including "A Banda" by Chico Buarque, "Say Captain, Say Wot" by Captain Sensible, "Don't You Just Know It" by Huey Smith & the Clowns, and "Give It Up" by KC and the Sunshine Band. They continued in this style until their hiatus in 2005. In 2008, the group returned with a new musical style, which consisted of a more mature dance techno with elements of hip-hop and R&B, as demonstrated on "Turkish Bazar".
Previous Hits
Captain Jack's biggest singles are "Together and Forever", "Another One Bites the Dust", "Little Boy", "Soldier, Soldier", "Drill Instructor", and "Captain Jack". Their hit albums are Operation Dance and The Mission.
Trivia
Fans of Dance Dance Revolution will recognize numerous Captain Jack songs that have been used in the Konami arcade game. The act's music was also included in other Konami music games, including Dance Maniax and Beatmania.
The Captain Jack Concert Experience
With two decades of experience in the dance music scene, Captain Jack are back to bring you their signature collection of techno and Europop hits on the Sellersville Theater stage. Whether they are playing their driving hits like "Captain Jack" and "Drill Instructor" or their more laid-back numbers like "Back Home", the Captain Jack concert experience is one that you don't want to miss. Indulge in some '90s dance nostalgia – start planning your Captain Jack concert experience today!
Back to Top
Epic events and incredible deals straight to your inbox.