There aren't any Events on the horizon right now.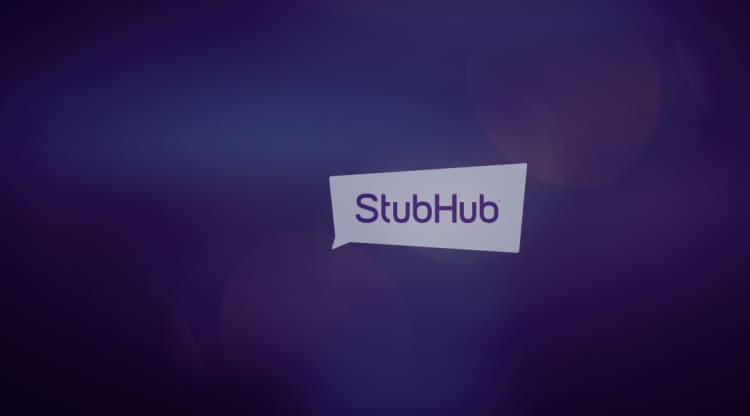 Rovi
Carlton J. Smith Tickets
Carlton J. Smith – 2014 Concert Schedule
Singer Carlton J. Smith is a dynamic singer-songwriter, and his live R&B acts are out of this world. The acclaimed musician performs funk, soul, and R&B with his band, and he really knows how to keep the crowd on their feet and moving. Carlton J. Smith is one of the most engaging and congenial performers that you'll ever have the pleasure of seeing, and you don't want to miss out on his live shows when he performs at a venue near your city. From funk to soul, you can expect Carlton J. Smith to perform nothing but top-notch music during his 2014 concert tour. His live R&B act will leave you and the rest of the audience floored with his incredible talent. With his band "The Soul Brothers," Carlton J. Smith has embarked on a worldwide tour, and this is your chance to see the man in action. To experience what fans and critics have been raving about for years, visit StubHub today to get your tickets to see Carlton J. Smith and his band "The Soul Brothers" live in concert. But don't delay – these tickets are sure to go fast and you don't want to miss this show!
About Carlton J. Smith
Carlton J. Smith is a singer, songwriter, and producer. He has started to capture the attention of fans all over with his high-energy live performances and engaging stage presence. Beginning in 2002, this talented musician began producing and performing in R&B and soul revue shows, starting at the B.B. King Blues Club & Grill in New York City. Carlton initially did the show with the intent of it being a one-time deal, but he ended up playing to a sold-out performance, and the club booked him for the next month. Carlton then went on to play tribute shows and he recreated music from all of the greats, including Sly & The Family Stone, Al Green, Curtis Mayfield, James Brown, The Temptations, Marvin Gaye, and many more. After his stint with the legendary B.B. King Blues Club & Grill, Carlton took his live act to Las Vegas' Blue Note for a month, and then started performing on the Groove Series shows.
By 2005, Carlton had taken his act across the world to Shanghai at the House of Blues and Jazz, where he performed for about three months. He was then invited to bring his live act to London and Zurich, and then back to Shanghai. With each performance, fans were left wanting more from this mega-talented star. Carlton Smith's enormous fan base has allowed him to tour the world extensively, bringing his amazing recreations of the best funk, soul, and R&B songs to fans worldwide.
Carlton J. Smith's Breakthrough Album
Carlton J. Smith got his big break after he played a show at the iconic B.B. King Blues Club & Grill in New York City. The club extended his one-night show into a month long gig of sold out performances nearly every night. From there, Carlton saw that fans loved his shows, and he went on to perform at The Blue Note in Las Vegas. Carlton Smith soon began traveling around the world with his band. He was even recently chosen to portray James Brown on the film, "Liberty Heights." In fact, when James Brown passed away, Carlton was asked to perform in his place on New Year's Eve at the B.B. King Blues Club. Since he got his big break, Carlton Smith has released several albums, including "Carlton J. Smith Live at B.B. Kings," "Waiting," and "Diagram of a Relationship," which is a concept album exploring the dynamic between men and women.
Carlton J. Smith Trivia
Did you know that Carlton J. Smith is also an actor?
Carlton J. Smith is a film actor, and he has also joined the Broadway world by playing the lead role in David Henry Hwang's "Largo." He also has a role on the soap opera "As the World Turns."
Fan Experience
Carlton J. Smith has become a breakout star ever since his first show at the legendary B.B. King Blues Club & Grill in New York City. From Las Vegas to New York to Shanghai, fans across the world have gotten a taste of what this extraordinary musician has to offer. After playing to sold-out venues across the world, Carlton J. Smith is embarking on another tour and you don't want to miss his much-anticipated concert this year. If you're a fan of R&B, funk, or soul music, then you're going to be absolutely thrilled when Carlton J. Smith comes to your city. His performances are full of amazing music and his signature charm, and it's the perfect way to kick off your weekend. For your tickets to see the extremely talented Carlton J. Smith live in concert, visit StubHub today.
Back to Top