We didn't find any Events nearby, but here's what's happening in other cities.
Carly Rae Jepsen tour venues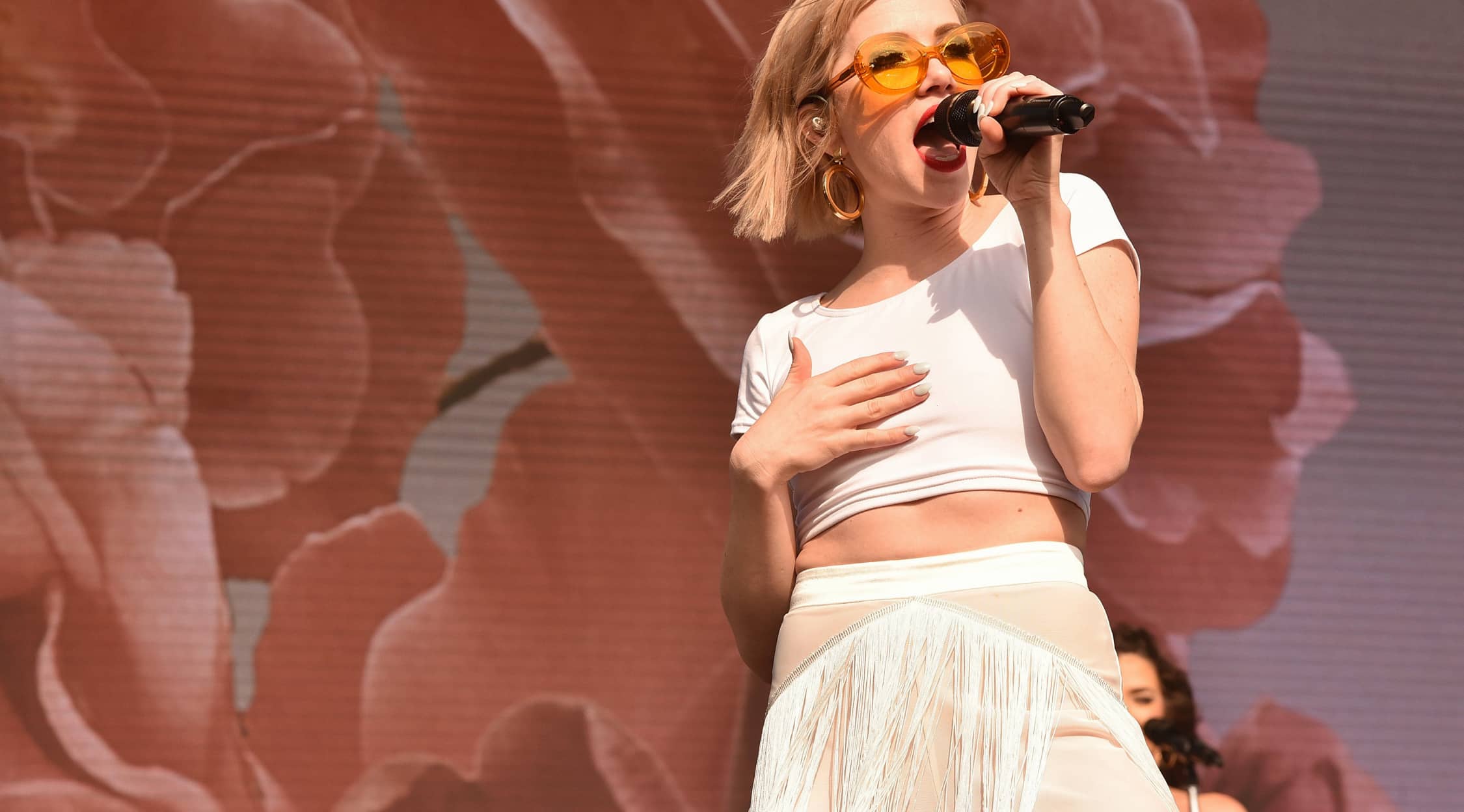 AP Images
Carly Rae Jepsen Tickets
Carly Rae Jepsen Tickets
Ever since her hit single "Call Me Maybe" took the world by storm, Carly Rae Jepsen has gained a reputation as one of the most endearing performers in all of pop music. Adored for her bubbly personality and catchy songs, Jepsen continues to draw acclaim from fans and critics alike.
This Is Crazy...
Influenced by artists like Madonna, Prince and Robyn, Carly Rae Jepsen knows a thing or two about what it takes to create an earworm hook. Originally from British Columbia, Canada, Jepsen received exposure on a national level as a competitor on Canadian Idol. She ended up finishing third. Her career was quiet until a certain Canadian pop star by the name of Justin Bieber heard her song "Call Me Maybe." Thanks to Bieber's influence and the song's undeniable catchiness, Jepsen was a star. The song, from her sophomore album Kiss, was at the top of the Billboard Hot 100 list for nine weeks. Jepsen was nominated for Song of the Year and Best Pop Solo Performance. Awards Jepsen has received include New Artist of the Year from the American Music Awards and Top Pop Song of the Year and Top Digital Song from the Billboard Music Awards. Since then, she's followed up with acclaimed albums Emotion and Dedicated.
Where can I buy Carly Rae Jepsen tickets?
When you need Carly Rae Jepsen tickets, you can find great options at StubHub, the world's largest ticket marketplace with secure options to purchase on a desktop or via a mobile app.
Where is Carly Rae Jepsen playing?
Carly Rae Jepsen has embarked on The Dedicated Tour in support of her latest album. This tour began in May of 2019 and will be going through October. Upcoming shows in the US include stops in Dallas, Phoenix and Los Angeles. In her home country, she'll be appearing in Vancouver, Winnipeg and Toronto, among other cities. After a brief break toward the end of September, Jepsen will conclude her busy touring year with five dates in Japan.
What can I expect from a Carly Rae Jepsen concert?
Going to a Carly Rae Jepsen concert is like getting a chance to smile from ear to ear. Her shows are as infectious as her music. Fans of all age levels and backgrounds come together to sing along to "Call Me Maybe" and other favorite songs.
What is the vibe at a Carly Rae Jepsen concert?
Carly Rae Jepsen plays at a wide range of venues, festivals and shows. Her performance style can make you feel like you are attending a major event and an intimate show at the same time. In many cases, her concerts are standing room only and packed full of fans, especially at smaller locations. You can feel the enthusiasm of the crowd and Jepsen's high level of engagement with her fans.
How long is a Carly Rae Jepsen concert?
Carly Rae Jepsen concerts tend to last between one hour and 90 minutes.
Does Carly Rae Jepsen tour with a band?
Yes, Carly Rae Jepsen tours with a backing band. Her shows have also included backup singers, which further enriches the sound.
What is Carly Rae Jepsen's tour setlist like?
Carly Rae Jepsen's recent tour setlist has been largely focused on her last two albums. Typically, the only song from Kiss that's performed is "Call Me Maybe," which usually comes up in the first third of the setlist. A three-song encore typically rounds out her shows, giving fans a very rich concert experience.
Who else has Carly Rae Jepsen toured with?
Carly Rae Jepsen has toured with pop superstars such as Justin Bieber and Katy Perry. She was a part of Bieber's Believe Tour and Perry's Witness: The Tour.
Back to Top