We didn't find any Events nearby, but here's what's happening in other cities.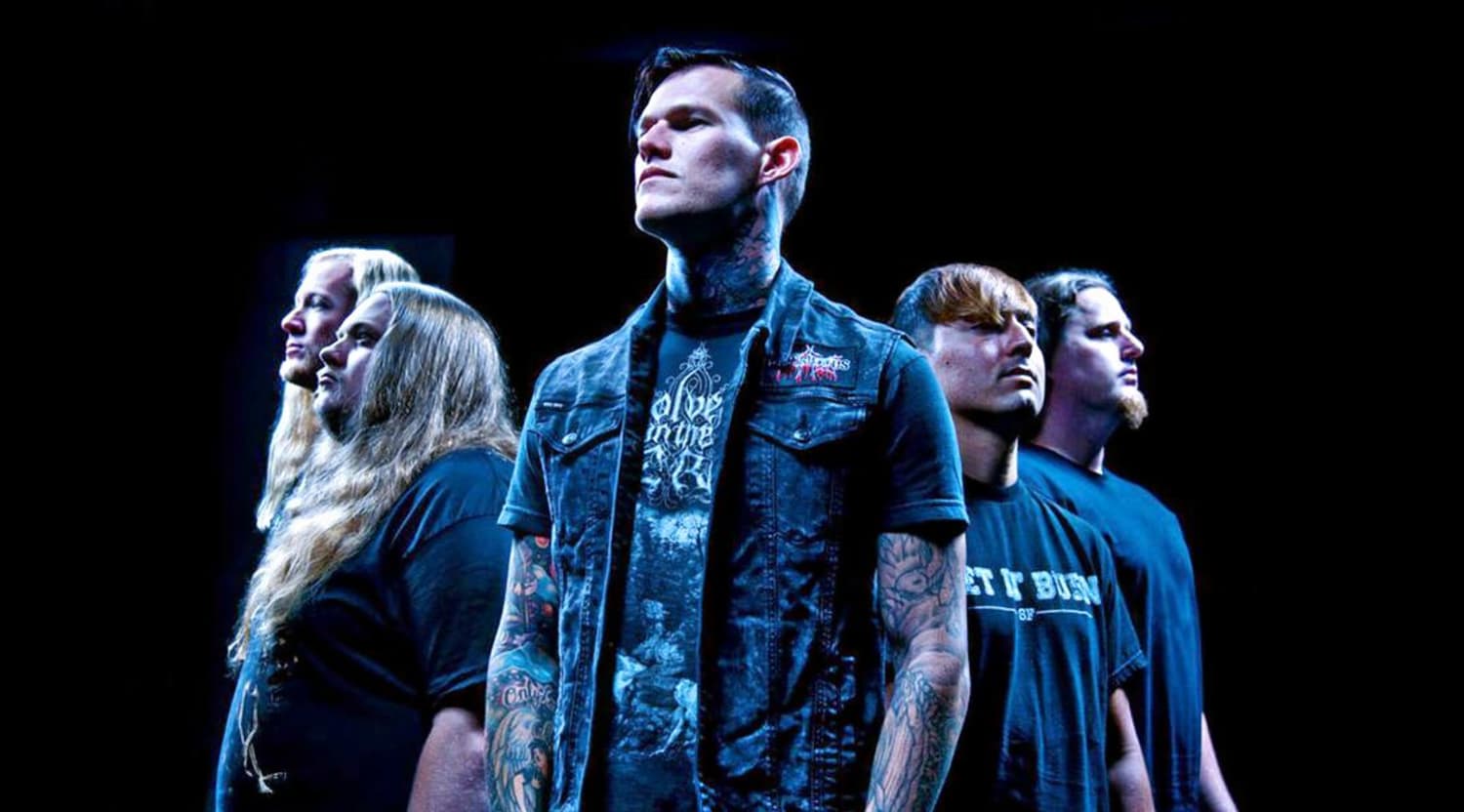 Rovi
Carnifex Tickets
Carnifex Tickets
Deathcore's growling vocals, fast beats and slogging breakdowns don't appeal to all music aficionados. Even many metal bands and fans purposely distance themselves from the genre. But those who revel in it will probably love Carnifex, a band that proudly flies the deathcore flag whenever possible.
Schedule
Carnifex has planned an active upcoming tour schedule. After wrapping up a slate of European shows at the Hevy Fest in Hythe, Kent, the band will headline the Decade of Despair tour. It will include over two dozen dates in the U.S. before moving to Europe, with shows in Glasgow, Cardiff, Manchester, London and several more on the continent.
Trivia
Carnifex is known for their horror-inspired, sometimes controversial album covers. The cover of "Until I Feel Nothing" was done by Menton Matthews III, better known as Menton3, a comic book artist and illustrator responsible for a number of "Silent Hill" comics. The band's name also reflects their horror roots: carnifex is Latin for "butcher" or "executioner."
Band
Carnifex was formed in 2005 in the San Diego suburb of Fallbrook, California. Its original members were Scott Lewis (lead vocals), Shawn Cameron (drums), Rick James (lead guitar), and Kevin Vargas (bass), but the group's lineup has been a bit of a revolving door since then, with only Lewis and Cameron left over from the original group. Carnifex's current lineup includes Cory Arford (rhythm guitar, vocals), Fred Calderon (bass) and Jordan Lockrey (lead guitar).
Carnifex's debut EP, "Love Lies in Ashes," was released through AcropolisRPM Records in early 2007. After the success of "Dead in My Arms," their second album and first full-length, the band was signed to major label Victory Records in November 2007. Carnifex released three albums with Victory before taking a short hiatus in 2012. The group reformed the following year and issued the "Die Without Hope" LP on Nuclear Blast Records in 2014.
Frontman Scott Lewis proudly proclaims Carnifex's music as deathcore, a hybrid extreme metal genre that combines death metal's fast beats and searing riffs with metalcore's emphasis on thick, chugging instrumental breakdowns. According to the band, their biggest influences are Cannibal Corpse, Slayer and Dying Fetus.
Breakthrough
The Diseased and the Poisoned," Carnifex's first album on Victory Records, introduced them to mainstream audiences. It reached #19 on the Billboard Top Heatseekers chart following its June 2008 release. While the album received a mixed critical reception, reviewers praised Scott Lewis's vocal range, the album's sparkling production, and the sharp contrast between the band's use of breakdowns and blast beats. Fans and critics alike describe it as a fine example of Carnifex's brand of deathcore.
Hit Albums
Each Carnifex album following "The Diseased and the Poisoned" has sold well and attracted fans. "Hell Chose Me" sold 3,100 copies in its first week, and the "Hell Chose Me" single from the album remains a fan favourite. Critics commended 2013's "Until I Feel Nothing," commenting on the band's improved musicianship and their introduction of black and atmospheric metal influences. Finally, 2014's "Die Without Hope" received good reviews, sold 3,675 copies in its first week, and spawned the popular single "Dragged Into the Grave."
Show Experience
Showgoers who get their hands on Carnifex tickets should expect a loud, energetic, headbanging metalfest. Fans in the first few rows of the pit have often walked out of shows covered in the band's sweat. Anytime the band begins one of deathcore's signature breakdowns, fans respond by moshing and slamming into each other in the pit, an experience not for the faint of heart.
Back to Top
Epic events and incredible deals straight to your inbox.