There aren't any Events on the horizon right now.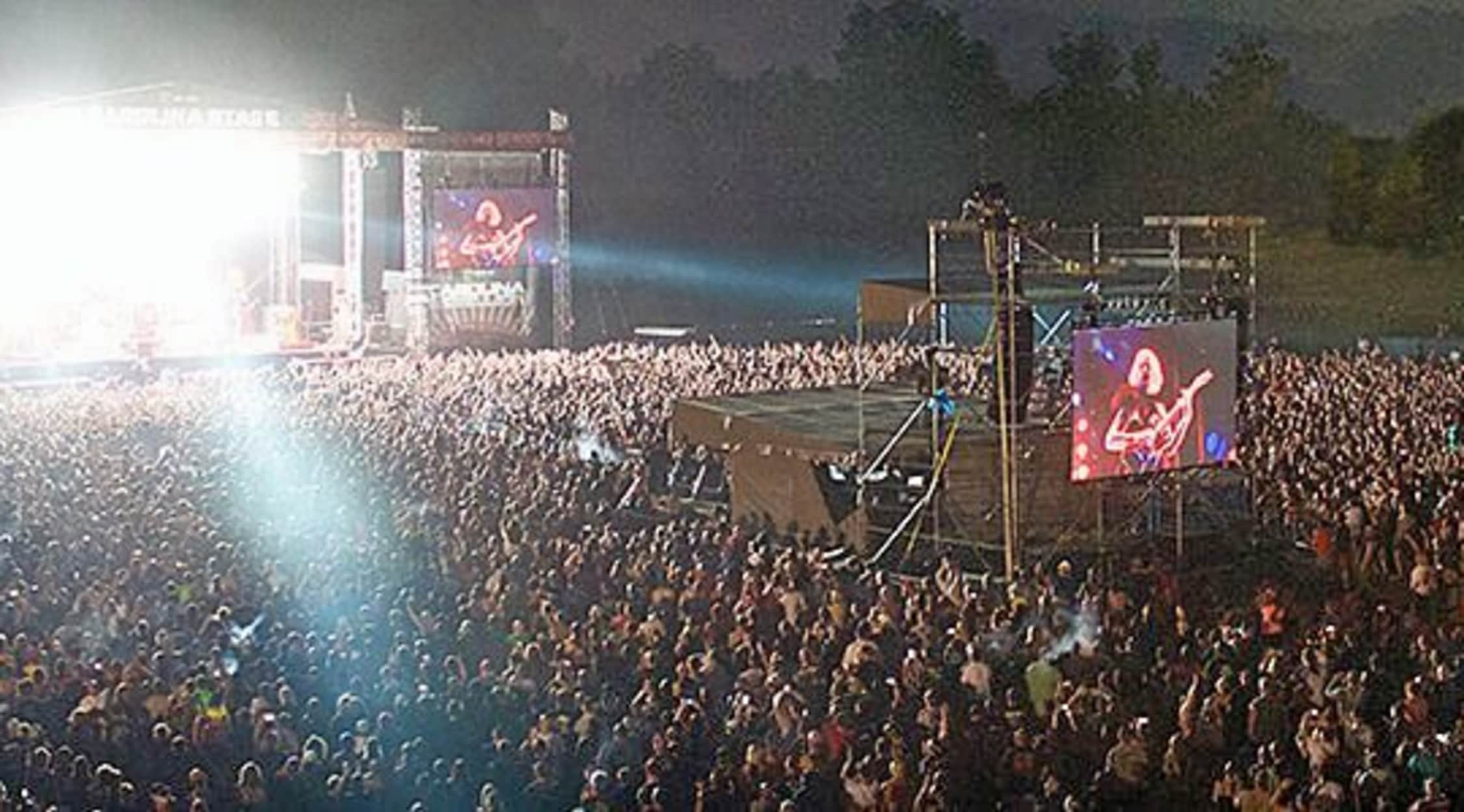 DPW
Carolina Rebellion Tickets
Carolina Rebellion Tickets
The Carolina Rebellion was an annual hard rock and heavy metal music festival co-produced by music and entertainment producers and promoters AEG Live and Danny Wimmer Presents. During its inaugural year in 2011, the festival took place on May 7 at the Metrolina Expo in Charlotte, N.C. For its second year in 2012, it took place at the Rockingham Speedway in Rockingham, N.C. In 2013, the event finally settled on its permanent location at the Rock City Campgrounds at Charlotte Motor Speedway in Concord, N.C. For each day of the event, metal and hard rock bands of all kinds - both popular and obscure - performed in front of assembled crowds of thousands with major artists doing the honors of headlining.
A Rowdy Rebellion
For its first two years, Carolina Rebellion would be a one-day festival. Then, in 2013, building from its previous successes, it would expand into a two-day festival. At last, in 2016, it would grow into a three-day extravaganza of metal mania and pounding rock riffs. At each festival, food and drinks aplenty were easily available to attendees at and around the festival grounds. As Carolina Rebellion expanded into a multi-day event, organizers would further take care to arrange accommodations with local hotels to make it easier for audience members to secure lodgings.
Where can I buy Carolina Rebellion tickets?
StubHub offers you great deals on festival tickets, which you can easily get through either a desktop or a mobile device. Each ticket even comes with a 100% guarantee of authenticity through StubHub's FanProtect program.
Will there be another Carolina Rebellion in 2019?
Sadly, no. Due to creative differences between AEG Live and Danny Wimmer Presents, Carolina Rebellion ended after 2018. However, Danny Wimmer Presents has decided to replace that festival with a virtually identical one called Epicenter, which is held in Rockingham, N.C., near the Rockingham Dragway. The 2019 show lasted from May 10 through May 12, and it will be held again from May 1 through May 3, 2020.
What were some of the artists that performed at Carolina Rebellion?
Carolina Rebellion was headlined by metal and rock artists like Avenged Sevenfold, Rob Zombie, Korn, Slipknot, Marilyn Manson, Disturbed, Godsmack and Hollywood Undead. Other bands like Queensryche, Papa Roach, 3 Doors Down, Candlebox, Scorpions, Gojira, Opeth, Amon Amarth and Eagles of Death Metal have also played at the festival.
How long did musical performances go on during each day of the Carolina Rebellion Festival?
Carolina Rebellion would usually open its doors to attendees at around 11:00 a.m. or 12:00 p.m., and artists started hitting the stage half an hour to an hour later. They closed anywhere from 9:00 p.m. to 11:00 p.m. Thus, each day offered about nine hours of music.
What were the stages like at the Carolina Rebellion Festival?
For its first four years, the festival would be divided into three sections or "stages," and five artists would perform at each stage during each day. The stages were the Monster Energy Carolina Stage, the Monster Energy Rebellion Stage and the Jägermeister Stage. Starting in 2015, the festival would add an additional stage, the ReverbNation Stage. From 2016 on, however, the stages would settle upon their final division as the Monster Energy Carolina Stage, the Monster Energy Rebellion Stage, the Black Stage and the Gold Stage.
What are some other events that are similar to Carolina Rebellion?
Metal and hard rock fans who are upset about the end of the Carolina Rebellion Festival can go to the new Epicenter festival being put on in its place in Rockingham, N.C. Other similar festivals include Sonic Temple, Wacken Open Air, the Aftershock Festival and Welcome to Rockville.
Back to Top
Epic events and incredible deals straight to your inbox.