We didn't find any Events nearby, but here's what's happening in other cities.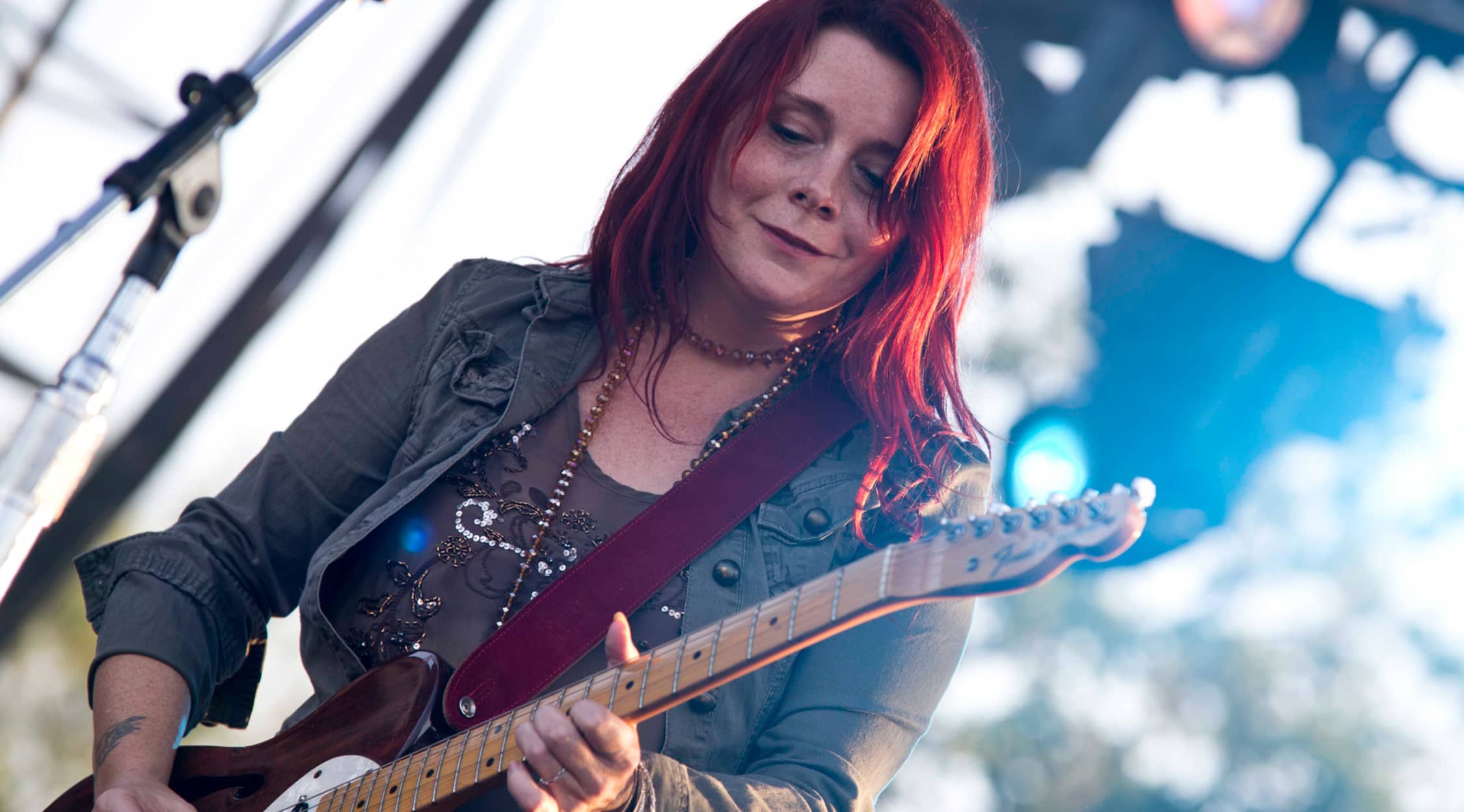 Zuma
Carolyn Wonderland Tickets
Carolyn Wonderland Schedule
Fans of blues music love a woman who can sing the blues, and what is even better is when it is the Texas blues sang by singer-songwriter Carolyn Wonderland. She is a talented artist who has won numerous awards for her musical abilities and amazing blues voice. She is a musical knockout who is a multi-instrumentalist that plays the slide guitar, mandolin, trumpet and piano in addition to the guitar. She has been making music since 1990 and has no intention of stopping. When she is on tour, fans of blues are fast to pull the trigger on getting tickets to see her in concert. Keep an eye on StubHub's schedule to avoid missing this astonishing blues artist play at a venue near you. If you don't see any events or tickets posted at this time for Carolyn Wonderland, don't fret. StubHub offers you the opportunity to set an alert that will let you know when new shows have been added to the calendar to make sure you don't miss your favorite acts like Carolyn Wonderland and more. If you want to experience music that has been described by reviewers as "gritty, beautiful, smart and seriously cool," then check out Carolyn Wonderland.
About Carolyn Wonderland
An important thing to know right off the bat about Carolyn Wonderland is that she has glowing reviews from of worlds most luminary artists, Bob Dylan and Ray Benson. Bob Dylan stated, "Hey, have you heard of Carolyn Wonderland? She's something else." That is quite a heavy compliment to receive from a legendary artist like Bob Dylan and one that she is likely to never forget. She has come a long way in her musical career, after making the decision to drop out of Langham Creek High School in Houston, Texas to follow her dreams and passions to become a musician. She moved to Austin, Texas at the end of the 1990s and ended up living out of her van while touring across the United States performing at various venues, big and small. It was her release of the CD, Miss Understood, on the label Bismeaux Productions that got one of her songs on the charts. The album's title song made it to the Top 50 of the Roots Music Report. While she is now becoming an inspiration to many up and coming musicians, there are a few artists who Carolyn Wonderland acknowledges as her influences. One of her main musical influences is a singer-songwriter out of Austin, Texas—Terri Hendrix. Two of the songs on Miss Understood were Terri Hendrix covers, "Throw My Love" and "I Found the Lions."
In addition to covering songs from some of her inspirations, Carolyn Wonderland has self-produced a number of her own works on independent labels. For a short time, she was the lead singer of the band, Imperial Monkeys. Over the years, Carolyn Wonderland has continued to release new music and play shows across the United States.
Carolyn Wonderland Breakthrough
Since breaking out to the mainstream, which was inevitable with musicians like Bob Dylan sharing your music by word of mouth, she has traveled all over the globe to share her music with blues fans near and far from her home town of Houston, Texas. She has been recognized by the Austin Music Awards on a number of occasions as Best Female Vocalist (2012 and 2009) and Best Blues Band (2009), Houston Press Music Awards for Best Female Vocalist (2000), Flagstaff International Film Festival's Gold Award for a music video, Houston Press Music Awards for Best Blues Songwriter of the Year (1999); and the Public News Awards for Best Blues Band (1996). She is an award-winning singer-songwriter that knows how to sing the blues and write songs that fans can do nothing more than nod there head relating to its lyrics.
Carolyn Wonderland Trivia
Carolyn Wonderland is married to A. Whitney Brown, who is a writer and comedian known for his work on Saturday Night Live during what many consider its best years in the 1980s. He is an Emmy Award winner and one of the original correspondents on Comedy Central's The Daily Show during the time when Carolyn Wonderland as just setting out on her music career at the end of the 1990s. Interestingly, the marriage between Carolyn Wonderland and A. Whitney Brown was officiated by Michael Nesmith of The Monkees. As it turns out, he wasn't too busy singing to let this couple down on their special day.
Another interesting bit of trivia is that Carolyn Wonderland didn't turn down the opportunity to perform Janis Joplin on stage at the Rock and Roll Hall of Fames tribute to Janis Joplin. Carolyn Wonderland admitted to the trepidation about singing this iconic singers song in public, in spite of having grown up singing her in private. While the artist believes that only few can do it justice, she took on the challenge and even included a cover on her album, Peace Meal. Like Michael Nesmith, she didn't let the Rock and Roll Hall of Fame or the spirit of Janis Joplin down.
Carolyn Wonderland Live Show Performance
There is always something special about seeing an artist sing the blues in person. It is captivating in ways that leave one speechless and often unable to share with others with out simply suggesting that one must go to experience it for oneself. During an interview with Down At The Cross Roads, a blog about the intersection of faith and blues, Carolyn Wonderland elaborates on the experience of the artist, audience and venue from her perspective, "When I was thrown out of school, it was the blues clubs that were most open arms – and less emphatic about ID checking! I loved the fact that anyone could get up on that stage and jam with anyone else with a basic understanding of blues forms. I love that it requires more soul and personality than intellect to inject yourself into the music. I love the people who let me stink up the place a few dozen times and am happy to back other folks while they go through that phase as well!" There is little more to say than to get your tickets to see this outstanding performing play on stage before the tickets are sold out.
Back to Top
Epic events and incredible deals straight to your inbox.