There aren't any Events on the horizon right now.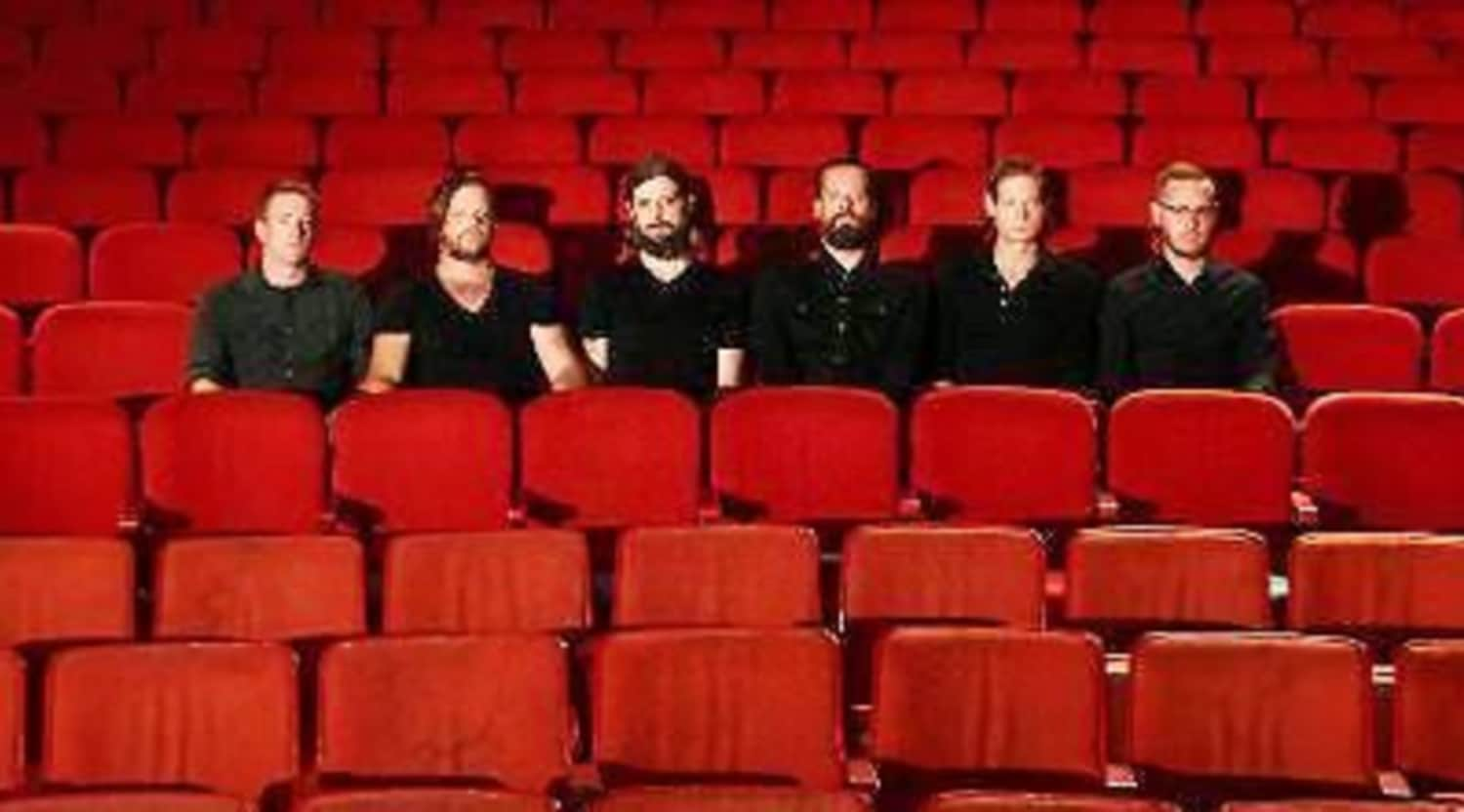 Rovi
Caspian Tickets
Tour Schedule
Caspian is ready to hit the road for a tour that all their fans are sure to remember for a long, long time. This band has been entertaining audiences for nearly a decade now, and there's no sign of the slowing down. On November 15th, Caspian will be hitting the stage at the Roxy Theater in Los Angeles, CA. The Roxy is a fantastic venue in which to take in a show, and if you're a fan of Caspian and live in or will be visiting the L.A. area, then this is an opportunity that you do not want to miss.
Nine days later, on November 24th, Caspian will be crossing the country back to the East Coast to perform at the Bowery Ballroom in New York, NY. Music fans in the five boroughs are sure to rejoice to hear that this group is coming their way, and tickets to this concert are sure to be extremely popular. This is a great chance to see a seasoned group of musicians show their craft at a historic venue in the greatest city in the world.
Beyond that, Caspian is sure to schedule some more tour dates in other parts of the country very soon, so keep an eye out on the tour schedule here at StubHub so you can find yourself in the best seats in the house when this group hits a venue near you. Since 2006, Caspian has played more than 500 concerts, bringing their music to 30-plus countries spanning three different continents. That's quite an accomplishment for a band that rarely, if ever, sings, a clear indication their music is so widely admired and enjoyed that lyrics aren't even necessary.
Trivia
What was the first record label to sign Caspian?
The answer is Dopamine Records, under which Caspian released their debut EP, You Are the Conductor in November of 2006. After the release of this record, Caspian embarked on their first ever tour.
About the Band
When Caspian formed in 2004, they were following in the footsteps of many other incredible instrumental bands, bands such as Black Emperor, Sigur Rós and Explosions in the Sky. These bands wanted to give rock music a gentler, more graceful touch, use a finer brush to paint their strokes. And what unfolded was pure rock magic, a sound that warped the genre so out of shape it could barely be called rock anymore, but the sound was certainly no less appealing. Caspian championed this movement better than everyone, becoming an iconic band with an epic sound and defied rules, expectations, conventions and history to chart a bold new course for the future.
Since coming together in 2004, Caspian put out one EP and two double LPs, all three of which were fantastic demonstrations of their skills and breadth of musical talents. But each went in different directions and a little unsure of its footing. Not so on their latest album, Waking Season. This album is a marked step in Caspian's evolution and heralds a sound that shows great cohesion and vision. In August of 2013, the band announced that bassist Chris Friedrich had passed away, and Caspian has dedicated their next tour to the departed member of the group.
Breakthrough
Though the group had experienced considerable underground success early on, Caspian's breakthrough truly came in 2009 when the group released Tertia, the follow-up effort to their debut record. Now a five-piece band, this release marked the true formation of the Caspian that most fans have come to know and love. Tertia also catapulted Caspian to a new level of popularity and set the stage for two massive tours to promote the album.
Fan Experience
There's something incredible about seeing a concert live and in person that keeps people coming back for more. When you see one of your favorite musical artists hit the stage in the same building, there's a magnetism that occurs that you can't duplicate anywhere else. Caspian is known as a top performer for a reason, and that's something you'll see for yourself when you head out to see a live show on the band's current tour.
People have been coming together to enjoy live music in cultures around the world for a countless number of years. If you think about it, live music is the true foundation of music, and really the art's purest form. It can be an epic experience to see an artist in a huge amphitheater with thousands upon thousands of screaming fans surrounding you, or it can be an intimate experience in a smaller venue in which you can really connect with everyone in the building. Either way, seeing a concert live always amounts to more than just listening to music. When you head out to see Caspian hit the stage on their current tour, you're sure to become enveloped by the entire experience of seeing a band that you love while surrounded by fellow adoring fans that have at least that one thing in common. And often times, when it comes to music, that one thing is enough to bring people together.
Back to Top
Epic events and incredible deals straight to your inbox.