We didn't find anything nearby, but here's what's happening in other cities.
There aren't any events on the horizon right now.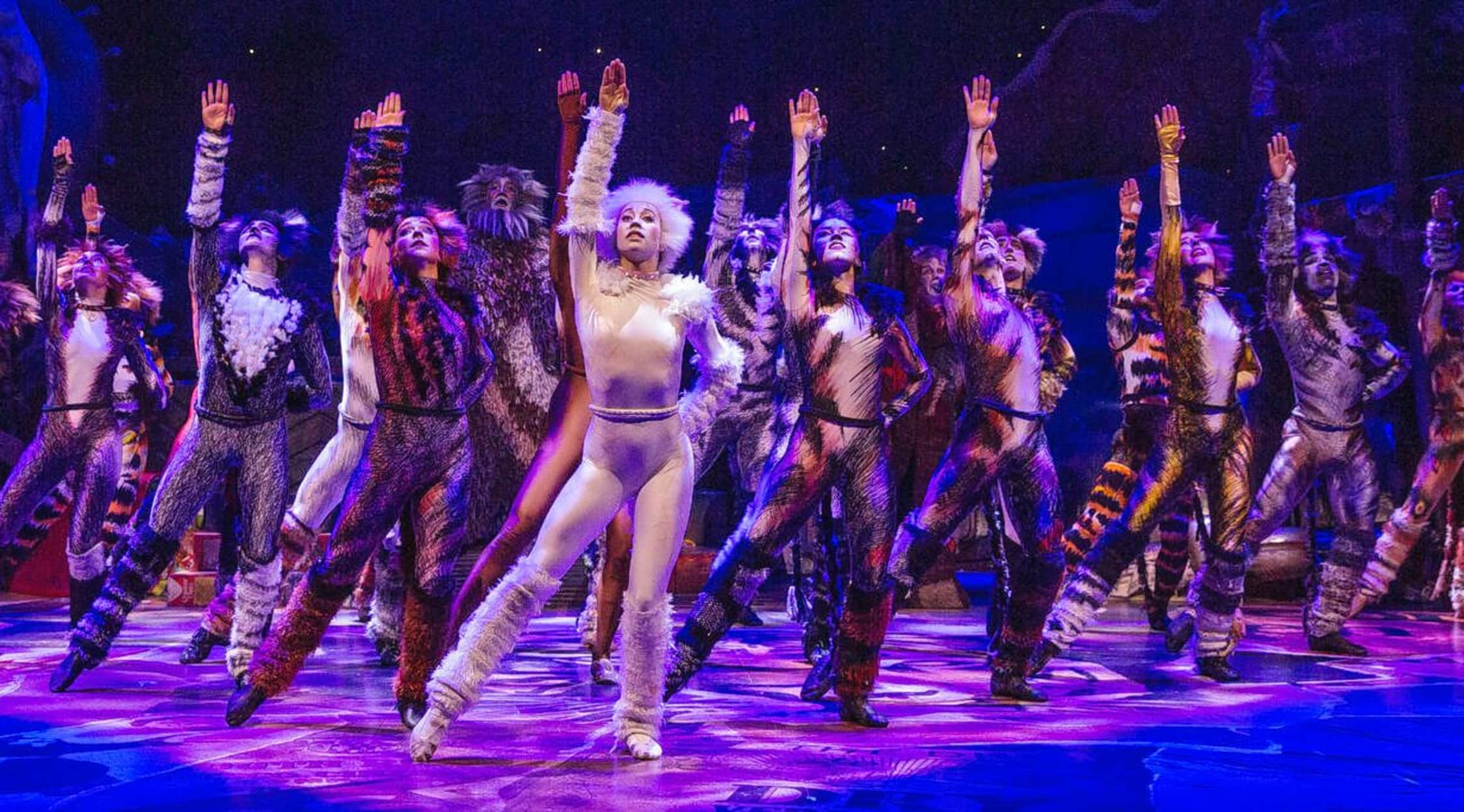 Cats Cincinnati Tickets
Cats Cincinnati Tickets
Cats is one of the best-known musicals to ever hit Broadway, likely because it spent years with the title of longest-running Broadway show until it was unseated by The Phantom of the Opera. Known for its amazing visuals and wacky whimsy, Cats is based on the poem Old Possum's Book of Practical Cats, which was written by T.S. Eliot in 1939. In 1981, Cats debuted with a musical score written by Andrew Lloyd Webber. Almost 40 years after Cats' debut, a Cats movie starring Taylor Swift, Jennifer Hudson, Idris Elba, James Cordon and other major stars is set to be released in December 2019. During Cats' long Broadway run, almost 9,000 shows were produced that created around $3 billion in revenue. In 1983, Cats won a total of seven Tony Awards, including the award for Best Musical.
Never Alone in the Moonlight
The creator of Cats, Andrew Lloyd Webber, may be the best-known name in Broadway musicals. Known for creating musicals that push the envelope, Webber is the genius behind shows such as School of Rock and The Phantom of the Opera. It was Webber's fond memories of reading T.S. Eliot's Old Possum's Book of Practical Cats as a child that motivated him to want to turn it into a musical. When Webber began to work on Cats in 1977, it was a very different experience for him; Webber typically writes the score for his musicals and then has lyrics put to the score, but in this case, he was composing a score for existing lyrics, which presented a challenge to him. Some of the most memorable portions of Cats, such as the song "Memory," which is sung by the cat Grizabella, came from unpublished works of T.S. Eliot that were provided by his wife, Valerie Eliot, after she saw some of Webber's songs for Cats performed at the Sydmonton Festival.
Where can I buy Cats Cincinnati tickets?
Be sure to check out StubHub to get your Cats Cincinnati tickets.
What is the plot of Cats?
Cats begins in a junkyard, where the cats introduce themselves and explain what a Jellicle cat is. They then do an invitation to attend the Jellicle Ball, where one of the cats will be chosen to get another life. Once the ball begins, each cat makes a case for why he or she should be chosen to the elder cat, Old Deuteronomy, who is in his ninth life already. As the cats perform, you can see that many are not worthy to be chosen for another life, while others are satisfied with the life they already have. As the ball progresses, Grizabella tries to join in the festivities but is rejected by the other cats because of her appearance. Ultimately, Grizabella sings the shows best-known hit, "Memory," after which Old Deuteronomy makes a decision.
Who is a part of the Cats Cincinnati cast?
The cast of the current tour of Cats includes Keri Fuller as Grizabella, Brandon Nase as Old Deuteronomy, Timothy Gulan as Bustopher Jones, Dan Hoy as Munkustrap, Mcgee Maddox as Rum Tum Tugger, Caitlin Bond as Victoria, Justin W. Geiss as Mungojerrie, Rose Iannaccone as Rumpleteazer, PJ Digaetano as Mistoffelees and more.
How long is Cats?
Cats runs for around 2 hours and 20 minutes and includes one intermission.
In what Cincinnati venue will Cats be held?
There are many great theater venues in Cincinnati, including the Aronoff Center for the Arts and the Cincinnati Playhouse in the Park. You can find out which venue Cats will be playing at by checking StubHub.
What other musicals are similar to Cats?
To see similar musicals to Cats, check out some other musicals by Andrew Lloyd Webber, such as School of Rock and Jesus Christ Superstar.
Back to Top