We didn't find anything nearby, but here's what's happening in other cities.
There aren't any events on the horizon right now.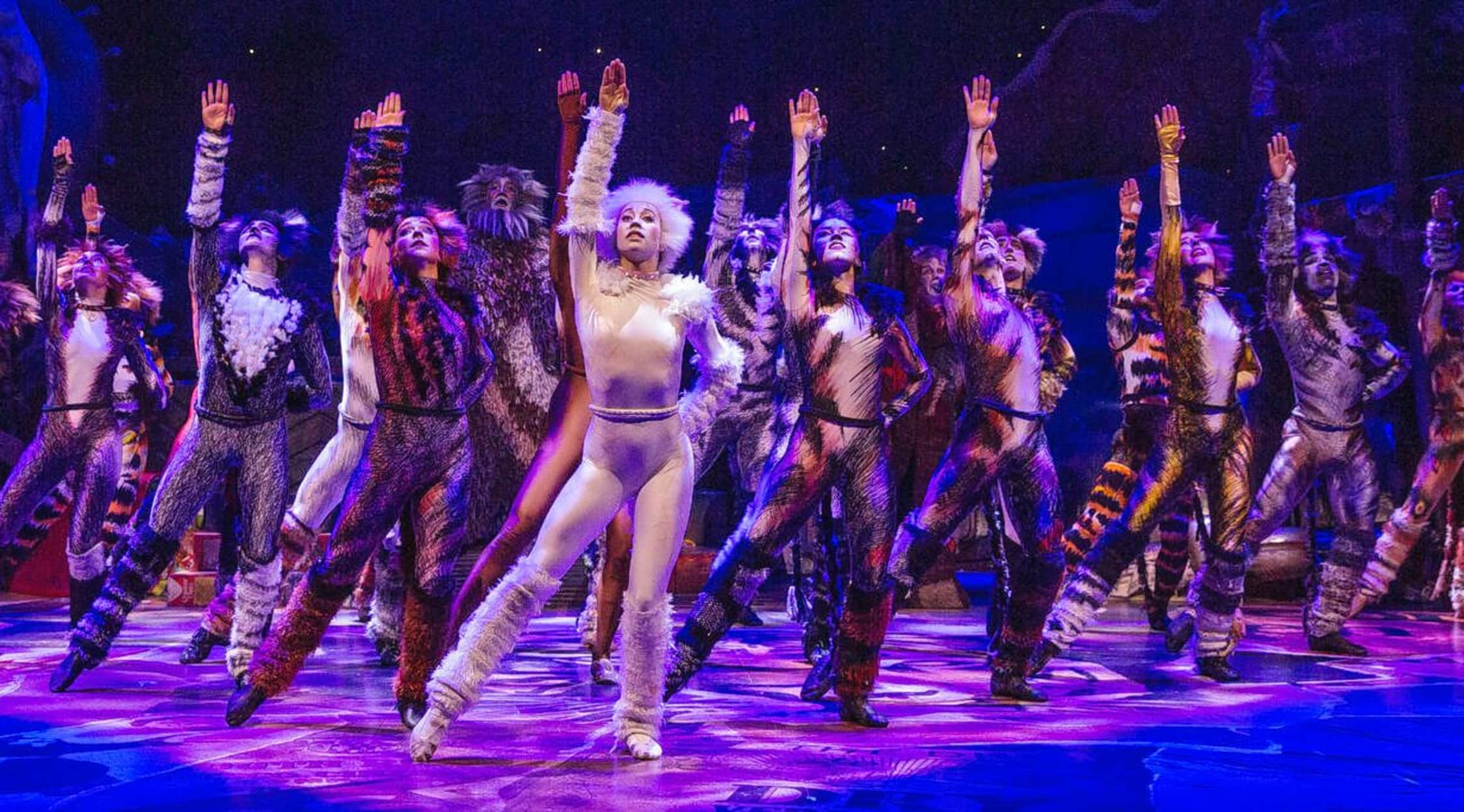 Cats Durham Tickets
Musical: Cats
Music By: Andrew Lloyd Webber
Based On: Old PossumÕs Book of Practical Cats by T.S. Eliot
Musical Styles: Classical, pop, jazz, rock, hymn.
Notable Songs: ÒThe Jellicle Ball,Ó ÒMr. Mistoffelees,Ó ÒMemoryÓ
Cats Tickets
Written by Andrew Lloyd Webber, Cats tells the story of a tribe of cats known as the Jellicles and their anticipation of an event called the Jellicle Choice where the patriarch of the tribe decides on one cat who will climb to the Heaviside Layer and be reborn into a new life. A tale about feline rivalries and alliances, Cats portrays the redemption and reacceptance of an old glamor cat who had grown decrepit with age and rejected from the tribe. Since its premiere in the West End in 1981, Cats has enjoyed almost 40 years of revivals and tours and has set records as one of the longest-running shows in both West End, 21 years, and on Broadway, 18 years. Translated into 20 different languages, Cats tours have performed around the world in many different countries. Its national tour venues include the Sheas Performing Arts Center and the Boston Opera House. DonÕt wait to see Cats live. Pick up your Cats tickets at StubHub today.
The Principal Felines
With a cast of 19 principle cats and 17 dance ensemble cats, the felines of Cats showcase a multitude of different musical genres. Some of the most popular felines include Grizabella, Victoria the White Cat and Mr. Mistoffelees. Former glamor cat Grizabella was originated by Elaine Paige in the West End production. One of the emotional highlights features Grizabella singing the musical number ÒMemoryÓ and gaining acceptance and redemption back into her tribe. Named after Queen Victoria, Victoria the White Cat is also a principal role in the musical. With no solo singing roles, Victoria features in several solo and group dance numbers and ultimately, paired with Plato in their Pas de Deux during the Jellicle Ball. Mr. Mistoffelees performs the most difficult dance choreography in the show that includes a series of 24 non-stop fouettŽ en tournant spins that has become one of the crowd-pleasing highlights of the show.
Back to Top