We didn't find anything nearby, but here's what's happening in other cities.
There aren't any events on the horizon right now.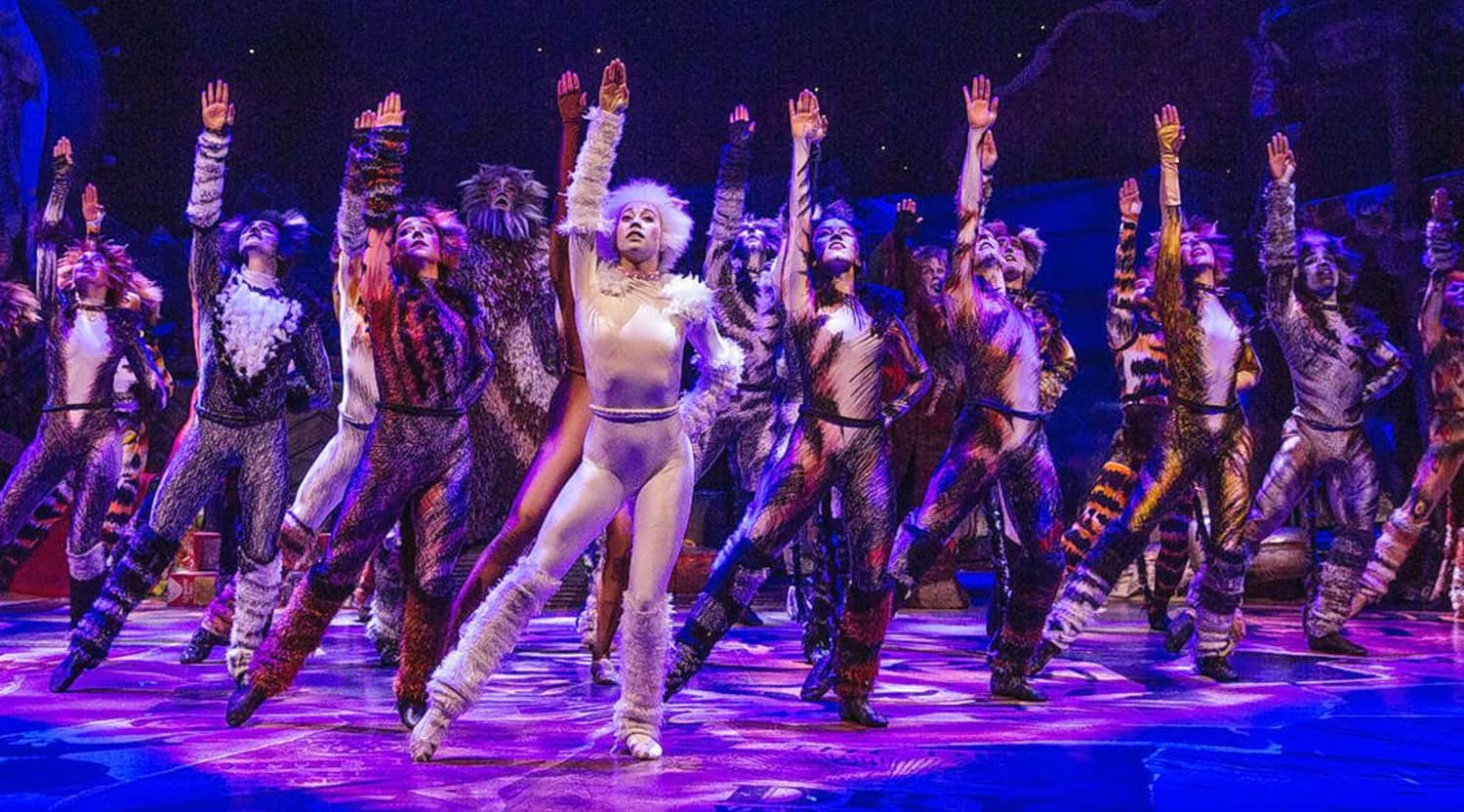 Cats
Cats New York Tickets
Cats New York Tickets
Cats is one of the most well-known musicals of all time. It is likely responsible for the continued large interest in musical productions today as it influenced entire generations of theatergoers. The storyline is based on a collection of T.S. Eliot's poems set in a junkyard playground come to life with all of your favorite Cats characters and their individual storytelling for one night a year in an attempt to be reborn into the Jellicle life. This world-renowned show started at the New London Theatre, known today as the Gillian Lynne Theatre, in 1981 and went on to win awards and break records worldwide. Whether or not you know anything about musicals, you will most certainly recognize a number of legendary Andrew Lloyd Webber's historical Cats score.
Cats Is an Original and an Inspiration
The music, costumes, marketing and technology incorporated into each Cats performance transformed the way all musicals would be presented from then until today and beyond. This ground-breaking show ran for 21 years in London and 18 years on Broadway. The show has won a variety of awards over the years all over the planet, including seven Tony Awards, Olivier and Evening Standard Awards and Grammy Awards for both Broadway and London's original cast members' recordings. Over the years, the show has been performed in at least 15 languages in more than 30 countries. Today, the score is being turned into a Hollywood live-action movie featuring countless stars, including Idris Elba, Taylor Swift, Rebel Wilson, James Corden, Sir Ian McKellen and Dame Judy Dench. The song "Memory" has been performed by even more stars, such as Barbra Streisand, Barry Manilow, Johnny Mathis, Susan Boyle and Liberace. Today, Cats comes and goes on Broadway in New York. It was most recently at the Neil Simon Theater in 2017 where you can experience performances such as The Illusionists starting in November 2019.
Where can I buy Cats tickets?
A Cats tour is currently in action. Check StubHub today to find out if a Cats performance is happening near you before it is gone.
How long is a Cats musical performance?
A Cats show can be expected to last about two hours and 20 minutes with one intermission of 15 minutes.
What are some of the most well-known Cats songs?
The most popular and well-known songs include "Memory," "Mr. Mistoffolees," "The Rum Tum Tugger," "Jellicle Ball" and "Old Deuteronomy."[4]
Is Cats currently performing in New York?
Cats is not currently performing in New York. It could possibly return shortly after the live-action release of the Hollywood movie version of Cats.
Is Cats an interactive theater production?
You can expect that some of the cast will roam about the aisles and perch on objects off stage throughout the performance. And at one point during the performance, one lucky member of the audience will be chosen to dance with one of the characters. This sort of interaction adds another level of excitement and engagement for the audience members.
What type of songs are performed in Cats?
You can expect the songs of Cats to be highly charged and dramatic with several emotional ballads in true Andrew Lloyd Webber fashion.
Where is Cats currently running?
The Cats tour is occurring throughout North America and Asia, as well as a Japanese production.
Which celebrities have performed in Cats?
It is highly possible you might experience a showing of Cats featuring a guest celebrity appearance as several celebrities have performed over the years, such as Nicole Scherzinger and Leona Lewis.
Back to Top
Epic events and incredible deals straight to your inbox.