We didn't find anything nearby, but here's what's happening in other cities.
There aren't any events on the horizon right now.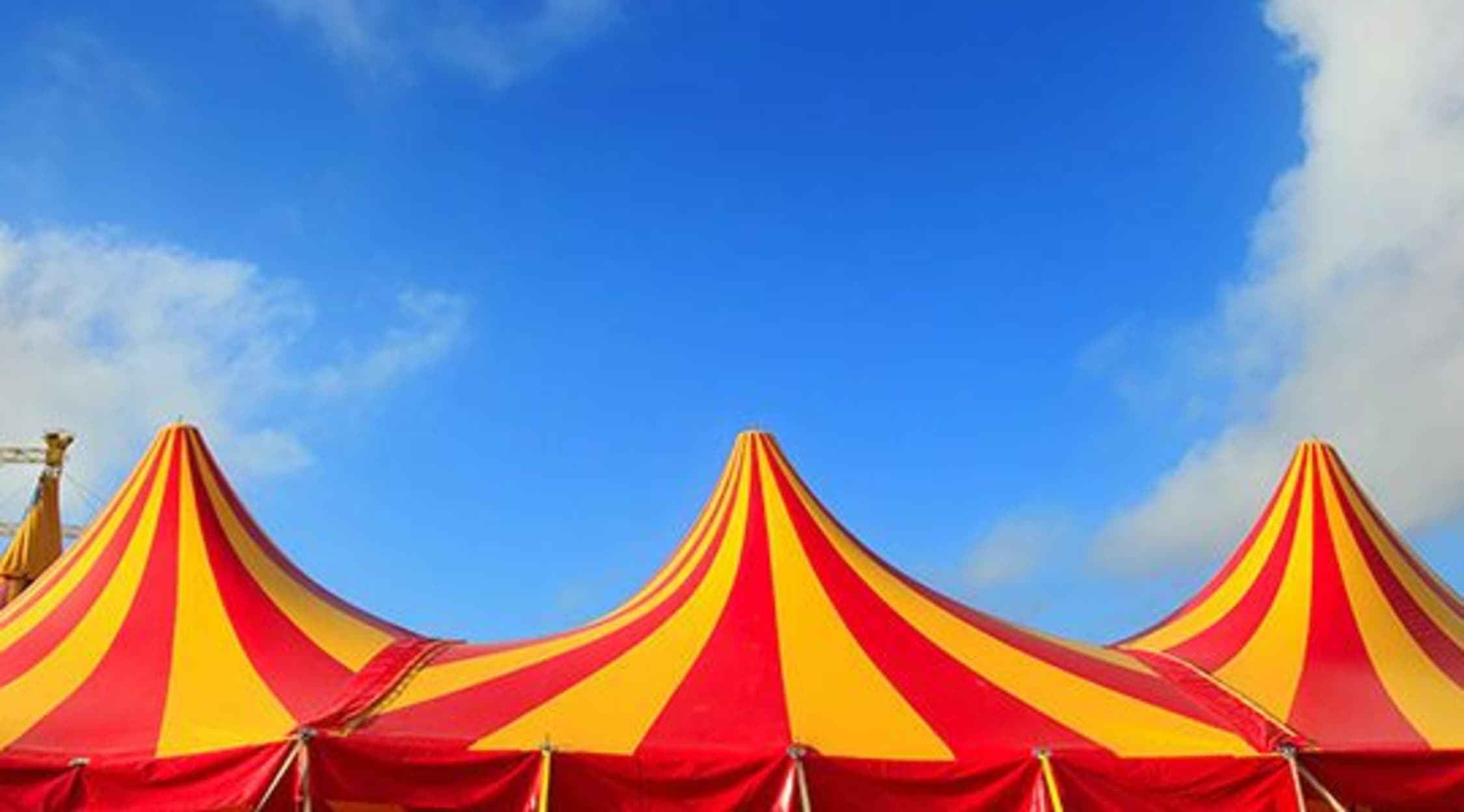 Alamy
Cavalia Edmonton Tickets
Cavalia Edmonton Plot
Are you in the mood to see a show this weekend? Well if it's been a while since you've been out, you might as well take this opportunity to see a show that's willing to go further than any of the others on stage right now. That doesn't mean you should go see a play, nor a concert. It means that if you consider yourself a fan of excitement, drama, choreography, and the movement of the human body, then you should look into seeing Cavalia today! Cavalia is an entertainment company that strives to use all of its vast resources in the field of technological advancement, acrobatics, and more to bring you one of the most interesting shows you've ever sat through! You won't be the only one sitting though; many of the performers in many Cavalia productions do their tricks on horseback, having trained for many hours to master their equestrian skills for the entertainment of the show. Horses play such an integral part of the show that the company name, Cavalia, is a mix between the French and Spanish words for horse with the English word "cavalry". So whether you're seeing them at one of their giant productions like Odysseo or you're just getting acquainted with their debut show, you can't go wrong when you see these performers trot out on their highly skilled horses. A visual cavalcade of color and light, Cavalia's shows do their very best to tune you in to their original vision and that includes the amazing set design. If you've never attended a Cavalia show before, now is your chance to head to StubHub and get your tickets while they're still available! Even if you're not in the mood to see Cavalia this weekend, StubHub still gets you access to the hottest upcoming concerts, stage shows, and sporting events, so no matter what you choose to do this weekend, StubHub can help get you there! If you are interested in seeing Cavalia, you're going to want to move quickly by heading to StubHub today!
Cavalia Edmonton Schedule
Were you hoping to see Cavalia when it opens up for the stage at the Cavalia Big Top in Edmonton? Well you're in luck, StubHub gives you the opportunity to log in and see just how many tickets are available to you for this fantastic show, so if you haven't already secured yours, head to StubHub today and pick up all the tickets you need for your family and friends. This exciting show is enough to keep you talking about it for weekends to come, so make your move and check StubHub early and often to make sure you'll be able to get your tickets to get in! Move quick, tickets are selling fast, so buy yours to see Cavalia through StubHub today!
Cavalia Edmonton Cast
The cast of Cavalia is required to go through an extremely rigorous vetting process to ensure that the performers in the show are up to the standards that Cavalia has set. Each performance can be demanding on the actors in it, all the more reason why Cavalia has maintained its status as one of the most popular performance shows to see in the theater today. Those who work behind the scenes for Cavalia, however, have honed their skills in a different way. Besides Cavalia founder Normand Latourelle, Cavalia consists of Benjamin Aillaud,Érick Villeneuve,Alain Lortie,Manon Desmarais,Marc Labelle,Alain Gauthier, andMichel Cusson. If you were hoping to catch the cast of Cavalia when they take to the stage next to perform one of their hit shows, make sure you head to StubHub now to ensure that you can get access to the tickets you need before they all sell out. Don't miss out on this chance to catch all of the artistic talent that goes into each and every one of Cavalia's shows, log on to StubHub and get your tickets today!
Cavalia Edmonton Author
Though Cavalia works as a conglomeration of the talents of many different people, artistic director and company president Normand Latourelle is most often seen as the one who sets the tone for each of the shows. While there is no official "author" that writes out how each and every story is going to proceed, everyone involved in the artistic process for each show is highly valued and adds solid commentary for how each and every one of their performances should turn out and what stage directions need to be added to make every one of their shows the very best that it can be. If you consider yourself a fan of highly intricate performances that require not only an agile mind and body to perform, but also a deep sense of understanding of the artistic nature of the show, then you're not going to want to miss out when Cavalia heads for the stage in Edmonton next! Get your tickets through StubHub today!
Cavalia Edmonton Trivia
Q: When did Cavalia first form?A: Cavalia first formed in 2003.
Q: Where did Cavalia first form?A: Cavalia first formed in Montreal, Quebec.
Q: What was Cavalia's first production?A: Cavalia's first production was A Magical Encounter Between Human and Horse.
Back to Top
Epic events and incredible deals straight to your inbox.