We didn't find anything nearby, but here's what's happening in other cities.
There aren't any events on the horizon right now.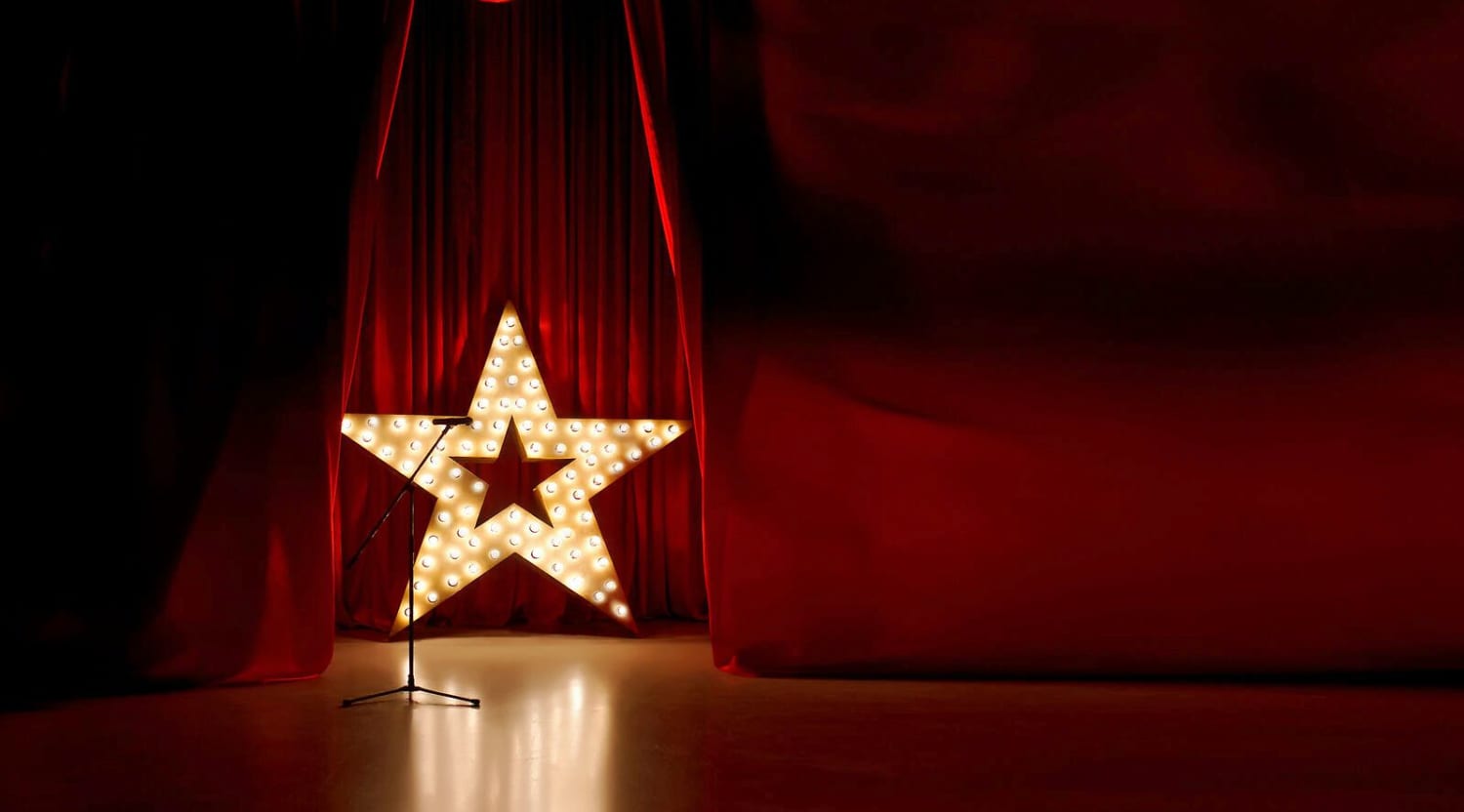 Adobe Stock
Celeste Barber Tickets
Celeste Barber Tickets
Celeste Barber is an Australian actress, writer, comedian and Instagram celebrity. She has appeared on television as Bree Matthews on All Saints and had recurring roles on How Not to Behave, Wonderland and Home and Away. Barber has written for The Matty Johns Show and Late Night Angel Weenie Babies. In 2006, Barber appeared in the film Burke & Wills as Jackie. The film was a finalist at the Tribeca Film festival. In 2012, Barber starred in a web series on how not to behave in an office called Office Correctness, and from 2017 to 2019, she appeared in nine episodes of The Letdown. Celeste Barber has played to sold-out audiences at the Fringe Festival and the Sydney Comedy Festival. She co-hosted Studio 10 and was a finalist on MCIF Raw Comedy in 2015. Barber's autobiographical guide to becoming the anti-IT girl, Celeste Barber Challenge Accepted!, was published in 2018. Fans can see her perform live around the world.
Social Media Phenomena
In 2015, Celeste Barber began posting pictures of herself mimicking poses of famous people on Instagram. The pictures, captioned by Barber and hashtagged #celestechallengeaccepted, soon went viral. Barber now has 1.6 million followers on Facebook and 6.1 million followers on Instagram. Her internet fame has led to an appearance on Jimmy Kimmell Live and a Showtime Comedy Special called Celeste Barber: Challenge Accepted. The show explores her awkward friendships with the celebrities she portrays, her life as an anti-influencer and the perils of being married to a "seriously hot dude." Her internet hijinks also led to a nomination at the 2018 WhoHaHa Female Comedy Awards. During Fashion Week 2018, Tom Ford and Celeste Barber filmed and shot a series of Instagram posts together poking fun at fashion. Ford is said to be a big fan of Barber, and the two roasted the planning of a fashion show and advertising for Ford's lipstick line. Barber is the host of a weekly podcast called Celeste & Her Best that explores the inside world of celebrity. Past guests include Alicia Silverstone, Juliette Lewis and Miranda Kerr.
Where can I buy Celeste Barber tickets?
Get tickets to see Celeste Barber on tour at StubHub, the world's largest marketplace for tickets. The site's FanProtect guarantee ensures that your purchase will be secure. StubHub is easily accessed online or through the mobile app.
Is Celeste Barber coming to a city near me?
Celeste Barber is not currently on tour, but check StubHub for updates. In the past, she has performed at The Gramercy Theatre in New York City, the O2 Forum in London and Hamer Hall in Melbourne, Australia.
What can I expect from a Celeste Barber show?
Celeste Barber is famous for her Instagram account where she parodies photos and videos by famous Instagram influencers. Her live stand-up show is a commentary on the making of those videos and the humor in being an "anti-influencer." She also has a running joke about being married to a hot husband.
What performers are similar to Celeste Barber?
If you enjoy parody accounts on Instagram, check out some of the nominees for Best Parody Account at the Shorty Awards such as @brosbeingbasic, @millennialsofnewyork and @rickgrimes. @EmoKyloRen was the most recent winner in this category.
Who are Celeste Barber's influences?
Celeste Barber has said that Tina Fey is "the queen of all things." She also looks up to Amy Poehler and Maya Rudolph.
What was one of Celeste Barber's most noteworthy performances?
Famous for her Instagram parodies, Celeste Barber's most liked pics include a Gigi Hadid parody draped across the bow of a boat with more than 529K likes and a send-up of Jennifer Lopez and Alex Rodriguez captioned "When you're in a committed relationship but still need a bit of extra attention," which has collected more than a quarter of a million likes.
Back to Top
Epic events and incredible deals straight to your inbox.