There aren't any Events on the horizon right now.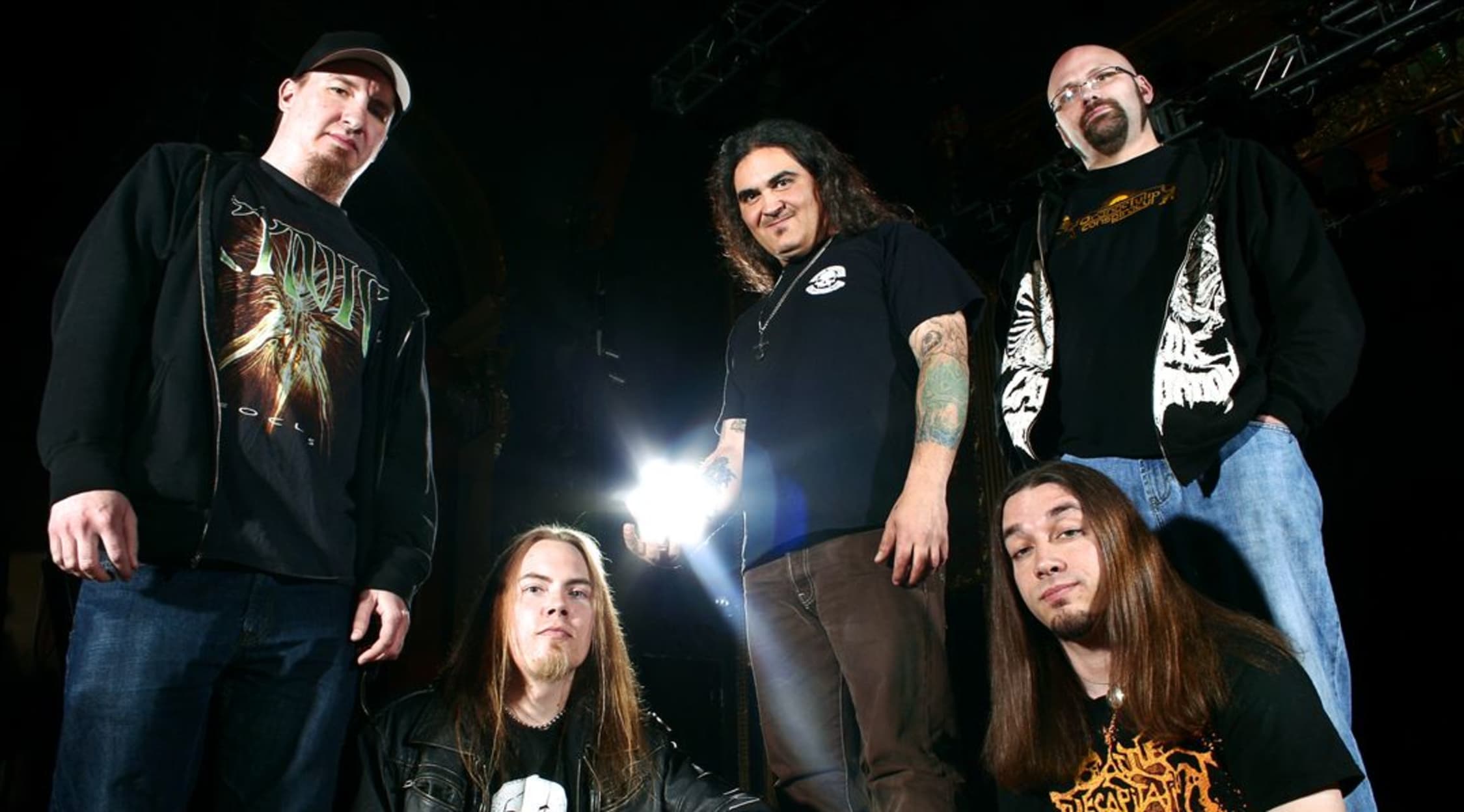 Rovi
Cephalic Carnage Tickets
Cephalic Carnage Tickets
Cephalic Carnage is a heavy metal band formed in 1992 in Denver, Colorado and has been cranking out their unique style of grindcore in the studio and on stage ever since. Their music is clever and experimental, incorporating elements of jazz, death metal, surf rock, flamenco, and many more into what they describe as rocky mountain hydro grind. Whatever you want to call it, Cephalic Carnage makes some of the hardest rocking, most interesting music around today. They continue to tour and write music together and have become one of the most in-demand acts on the metal scene. Buy concert tickets for Cephalic Carnage from StubHub today and get ready to rock.
Cephalic Carnage Concert Tickets
Known for incorporating humor and sarcasm into a usually super serious genre, Cephalic Carnage has created parody songs like Black Metal Sabbath and Dying Will Be the Death of Me which poke fun at other metal trends. There is even a well known YouTube clip of the band slipping into a cover of Eye of the Tiger when a fight broke out during one of their shows. Cephalic Carnage is a band unlike any other in their genre and is definitely one you don't want to miss when they play live.
Cephalic Carnage Tour Dates
Metal fans across the country will be thrilled to know that Cephalic Carnage is hitting the road and flattening crowds with their devastating brand of heavy metal at venues from coast to coast. As anyone who has seen the band live will attest, the power and ferocity of Cephalic Carnage's music is best experienced live and you will find it impossible to not to leave their show with an even greater appreciation of the band. Check out Cephalic Carnage's tour dates on StubHub to see when they will be rocking a stage near you.
Cephalic Carnage Tour Tickets
Cephalic Carnage is one of the premiere heavy metal acts on the road today, and with their stage presence and tight live show no music lover will want to miss their show. As veterans of the heavy metal scene Cephalic Carnage have spent years on the road perfecting their sound, tightening their live act and winning more and more fans. Tickets tend to sell quickly for Cephalic Carnage shows and most stops on their tour have been sell out. StubHub is the place to get tickets for every stop on Cephalis Carnage's current tour.
Cephalic Carnage Tour
The intensity of a Cephalic carnage performance cannot be overstated. The crowd always gets worked up into a frenzy and the band delivers the hits. You will not want to miss a stellar performance by one of the best bands in the country when they come through your town. Gather up some friends and head out to the club to see a live show that will surely blow you away. Act soon though because tickets to see Cephalic Carnage always sell quickly. Purchase rock tickets for Cephalic Carnage from StubHub today and get ready to bang your head.
Back to Top
Epic events and incredible deals straight to your inbox.