We didn't find anything nearby, but here's what's happening in other cities.
There aren't any events on the horizon right now.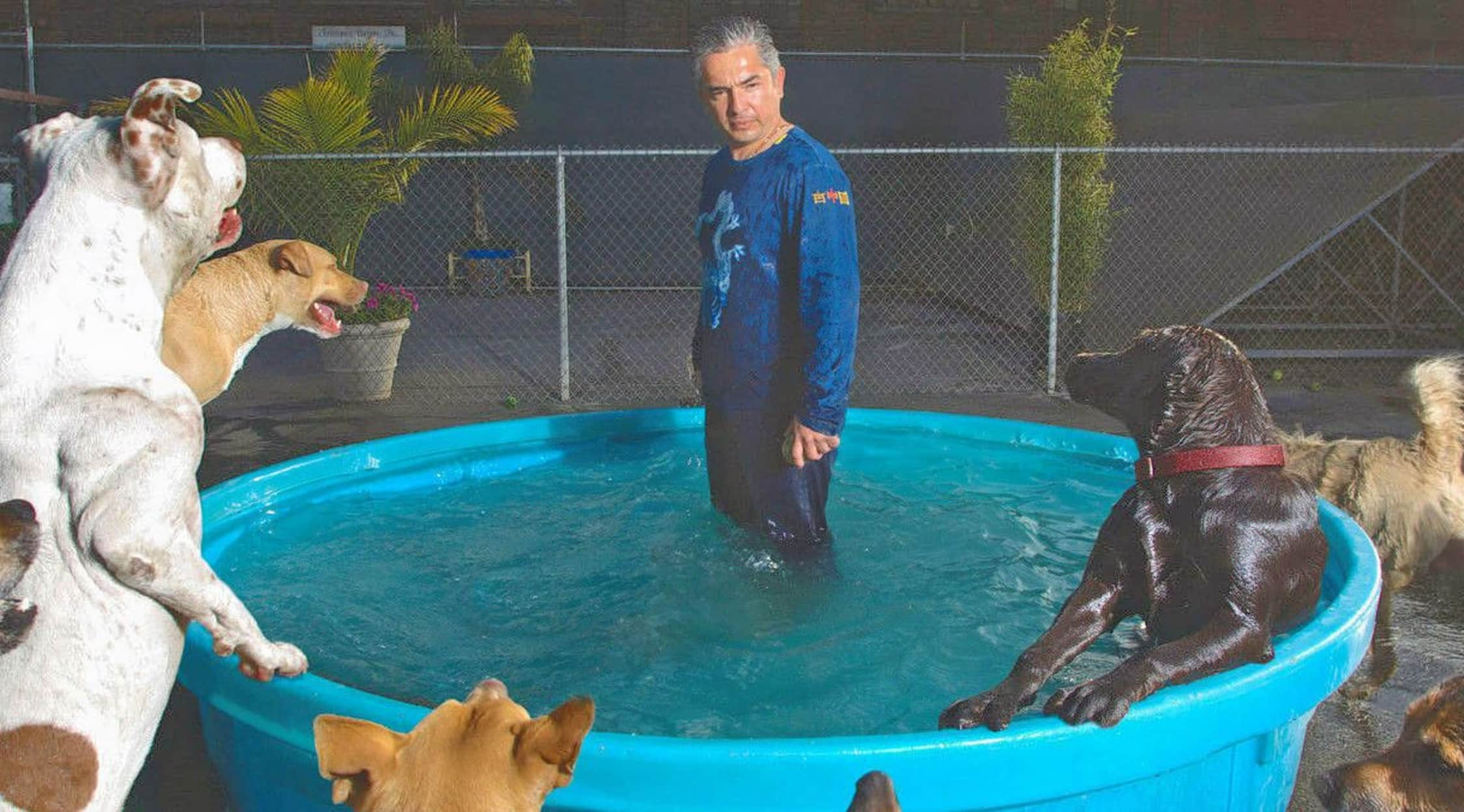 Alamy
Cesar Millan Tickets
Cesar Millan Plot
Are you a pet lover? Have you been finding lately that Fido has been having some problems at home? Well if you've already spoken to your vet and you're all out of options for what to do to help your dog's behavior, don't fret just yet! You still have options for how to best cure whatever is making things so difficult with your dog. Make sure you log on to StubHub early so that you can see if there are going to be any available tickets left to get you and your friends in to hear in person from Cesar Millan when this popular figures comes to a stage near you to divulge his wisdom about the canine world! Best known as The Dog Whisperer, it wouldn't be until Cesar Millan's talents with animals would be recognized by Oprah Winfrey that he would have the opportunity to share his love of animals with the world. His appearances on Oprah's popular television show quickly led to Cesar Millan having his own program, quickly making him the authority on all manner of dog-related issues in the United States. It's easy to see just from his show that Cesar Millan has a special kinship to animals that most don't, and this aids in his ability to communicate the needs of a pet to the owner who's unaware of what the problem is. So head out and see Cesar Millan on the stage this weekend if you were hoping to clear up some issues going on with your pet, don't miss him on the stage by getting your tickets to see Cesar Millan today!
Cesar Millan Schedule
For those television fans that were hoping to see Cesar Millan when he takes to the stage next at the Sands Bethlehem Event Center in beautiful Bethlehem, Pennsylvania, or when he heads next for the American Music Theater Lancaster in Lancaster, Pennsylvania, make sure that you pick up your tickets early to see this show! There are going to be plenty of excited fans with questions about their dogs that are heading out to the theater to hear all of the advice that Cesar Millan has to dispense, so make sure you pick up your tickets early or you might find yourself missing out on this show entirely when it comes to the stage near you! Don't miss out, get your tickets today!
Cesar Millan Cast
First introduced to the world by Oprah Winfrey, Cesar Millan has had many great opportunities in his career to spread the word of his talents, including promoting his program by appearing on such shows hosted by talents like Tony Danza, Jay Leno, Megan Mullally, Bill Maher, Tavis Smiley, Carson Daly, Whoopi Goldberg, Sherri Shepherd, Elizabeth Hasselbeck, Barbara Walters, Joy Behar, Bill O'Reilly, Holly Madison, Bridget Marquardt, Kendra Wilkinson, Hugh Hefner, Bonnie Hunt, Kathy Griffin, Paul O'Grady, Mike Jerrick, Juliet Huddy, Graham Norton, Rachael Ray, Jon Stewart, Donald Trump, Ivanka Trump, Mark Steines, Nancy O'Dell, Kevin Frazier, Mary Hart, Stephen Colbert, Jimmy Fallon, Sharon Osbourne, Sheryl Underwood, Aisha Tyler, Julie Chen, Sara Gilbert, and more! No matter how well you think you know your pooch, chances are that Cesar Millan will be able to figure out what's been going on with them and why they've been acting in a manner that has you concerned. Don't miss out on all of the sagely advice that Cesar Millan has to give by picking up your tickets to go and see him today through StubHub! Just don't wait too long or you'll find that this figure's show is entirely sold out, so head to StubHub as soon as you can to get your tickets today!
Cesar Millan Author
Have you had to find more inventive ways to keep your dog from tearing up the couch at your home? Or how about keeping your carpet clean from any unwanted activities? Well if the joys of having a dog aren't as present as they once were and you're having some trouble with your pet, make sure you take a look at StubHub this weekend to see if you'll have the chance to address what's been going on with your furry friend. With popular television figure Cesar Millan headed for the stage soon near you to discuss how to best work with misbehaving pets, there's no better option for this weekend than to get your tickets to see him and learn what you can when Cesar Millan comes to speak at a venue near you! First beginning his rise to meteoric fame through his many television shows and appearances, Cesar Millan has carved out a niche for himself in the business of helping people out with their pets. Discovering early on in his career that he had the know-how and talents to read the behavior of dogs and respond in kind to get them to be more obedient, Cesar Millan's life work has been helping those who are having problems with their pooches find a way to address them and have a healthier relationship with their pets. His many appearances on television have only aided him in his list of clients, giving Cesar Millan the chance to help everyone from your neighbor with the overactive pitbull to Oprah Winfrey herself! Of course, Cesar Millan can't be everywhere to help out all of his fans, and that's why over the years he's released such best-selling books as Cesar's Way: The Natural, Everyday Guide to Understanding and Correcting Dog Problems, Be The Pack Leader, How to Raise the Perfect Dog, Cesar's Rules: The Way To Train A Well-Behaved Dog, and more to help his fans figure out how to address the negative behaviors that their dogs are acting out. But if you've already made it through Cesar Millan's written oeuvre and you wanted more helped with the problems you've been having, make sure you pick up your tickets early to enjoy when Cesar Millan goes to speak next on a stage near you!
Cesar Millan Trivia
Q: When was Cesar Millan born?A: Cesar Millan was born on August 27, 1969.
Q: Where was Cesar Millan born?A: Cesar Millan was born in Culiacan, in the state of Sinaloa, Mexico.
Back to Top