We didn't find any Events nearby, but here's what's happening in other cities.
Chance the Rapper tour venues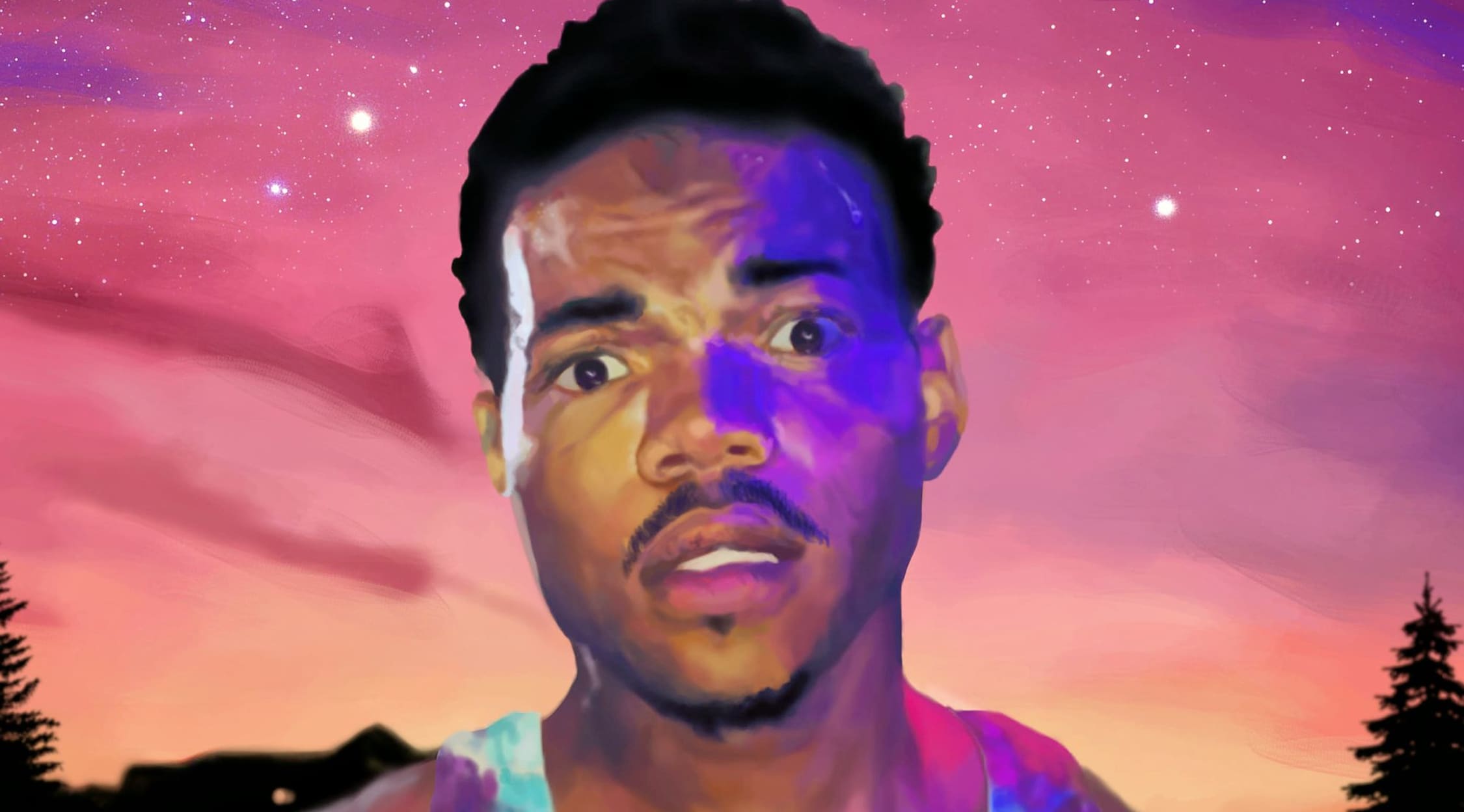 Rovi
Chance the Rapper Tickets
Chance the Rapper Tickets
Born Chancelor Jonathan Bennett on April 16, 1993, Chance the Rapper is a Chicago native who hit the music scene in 2013 with the release of his second mixtape, Acid Rap, which earned him critical accolades. His subsequent mixtape Coloring Book, released in 2016, also garnered industry praise, including earning three Grammy Awards, among them Best Rap Album, making it the first album available exclusively by streaming to win a Grammy. In 2017, Chance also won the Grammys for Best Rap Performance for "No Problem" with Lil Wayne and 2 Chainz and Best New Artist as well as garnering four other Grammy nominations. You won't want to miss your chance to see him bring his talent to the live stage.
Number Three to No. 1
You're likely to see Chance the Rapper donning his signature ball cap bearing his favorite number, "3." He says the number represents the Holy Trinity and his third mixtape, which helped usher his success. For him, the number also represents the family unit of himself, his girlfriend and his daughter. In addition to music, you're also likely to catch a bit of politics in a Chance the Rapper performance as the singer-songwriter, rapper and actor is also a self-avowed activist, even winning Chicago's esteemed Outstanding Youth of the Year award in 2014. As Chance the Actor, as it were, you can catch him playing Dax Lycander in the 2018 movie Slice, serving as the voice of Bob Marley in the 2014 television show Black Dynamite and providing voice work in the 2020 Trolls World Tour.
Where can I buy Chance the Rapper tickets?
To check out Chance the Rapper live, pick up your tickets at stubhub.com. You'll enjoy the StubHub FanProtect guarantee, which makes all your ticket purchases as safe and secure as they are fast and simple.
What can I expect from a Chance the Rapper concert?
Chance the Rapper's music is mostly a blend of R&B and hip-hop. His lyrics have been described as uplifting and versatile, often dealing with Christian themes and his struggles with faith and family. Befittingly, his sound incorporates elements of gospel and jazz, including choirs and creative instrumentation. Despite his moniker, Chance the Rapper isn't always rapping, and many of his songs are sung in his tenor voice with its three-octave range. Whatever the type of song, you can always be sure Chance the Rapper will be flaunting the latest fashions in his live performances as well. His fashion sense is eclectic, with baseball caps, overalls and tailored suits all equally prevalent in his wardrobe.
Where can I see Chance the Rapper live?
In previous Chance the Rapper tours, such as the Magnificent Coloring World Tour (2016), Be Encouraged Tour (2017) and Asia Run Tour (2018), Chance played for audiences throughout North America and Europe, including shows at the Greek Theatre in Los Angeles, Radio City Music Hall in New York City, RBC Echo Beach in Toronto and O2 Apollo in Manchester, England.
What are some Chance the Rapper songs?
At any Chance the Rapper show, you're likely to hear hit singles like "Confident," "All My Friends," "Baby Blue," "No Brainer," "I'm the One," "Cross Me," "Beat Life," "All We Got," "No Problem" and "Angels."
Who does Chance the Rapper perform live with?
In addition to performing as a solo artist, Chance the Rapper belongs to SaveMoney, a Chicago collective that includes other well-known artists like Towkio, Joey Purp and Vic Mensa. He also serves as frontman to The Social Experiment.
Who are Chance the Rapper's influences?
When attending a Chance the Rapper tour, you may catch a hint of some of his musical influences, which include James Brown, Kanye West, Lil Wayne, Eminem, Souls of Mischief, Esham, Prince, MC Hammer, Freestyle Fellowship, Young Thug and Lupe Fiasco. In terms of his gospel background, Chance cites Kirk Franklin as one of his top influences both in performing and composing.
Back to Top
Epic events and incredible deals straight to your inbox.