There aren't any Events on the horizon right now.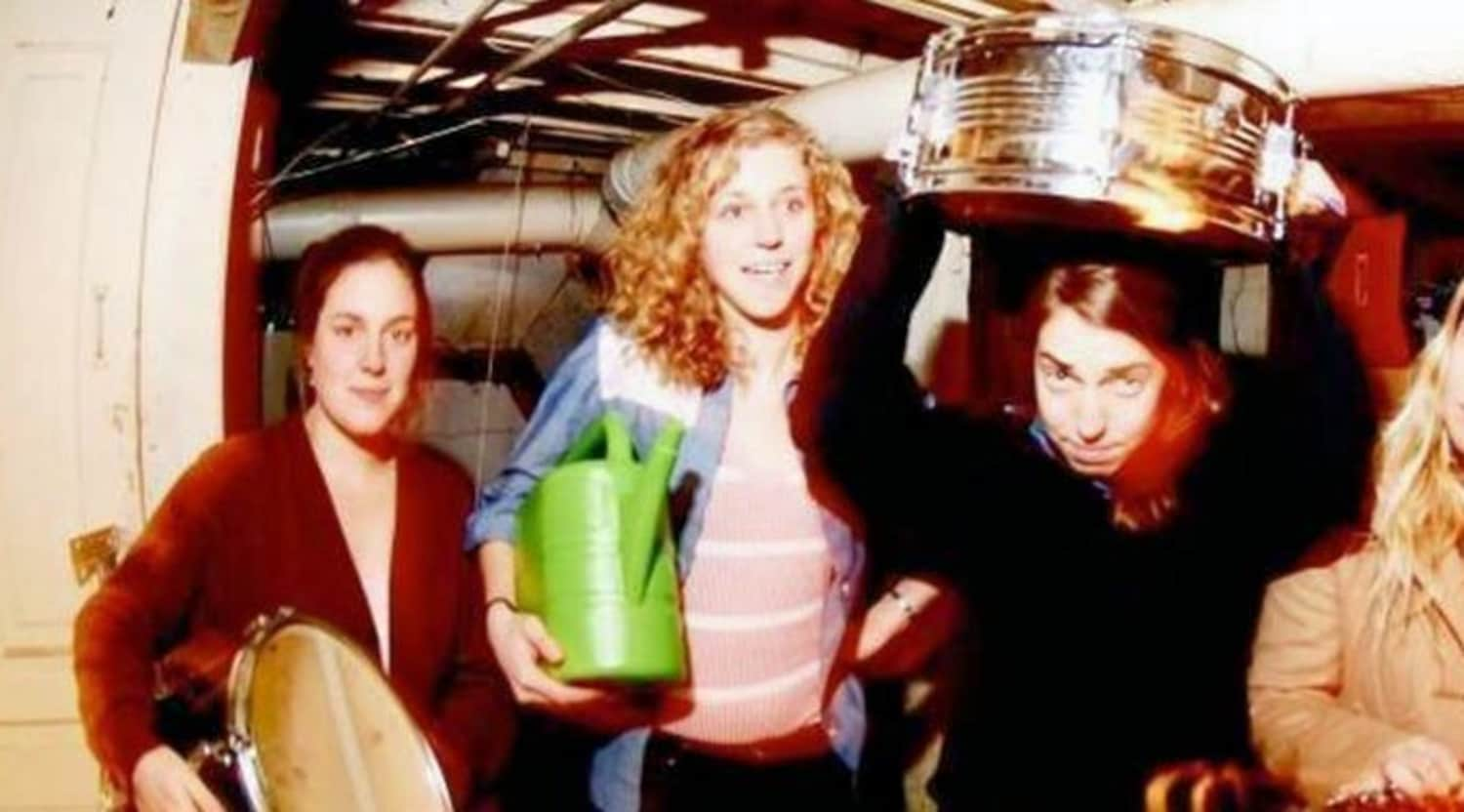 Rovi
Chastity Belt Tickets
Chastity Belt Tickets
Born in a tiny college town in eastern Washington state and nurtured in Seattle's burgeoning DIY scene, Chastity Belt sings about boys, parties, and young people's problems with insight and humour. This fearsome female foursome uses confident post-punk riffs and ironic lyrics to challenge gender biases and other injustices, and they manage to have a lot of fun while they're doing so.
Schedule
Chastity Belt tickets are on sale for the band's upcoming tour of North America and Europe. The tour will kick off Mississippi Studios in Portland and continue with shows in San Francisco, San Diego and Vancouver. Chastity Belt will then fly across the pond to perform a series of shows in the UK, including dates in Dalston, Brighton, Sheffield, Glasgow, Manchester and Leeds. The band will close out the first UK leg of the tour with a show at Hare & Hounds in Birmingham before moving on to Pop Up du Label in Paris. They will then play at Monarch in Berlin and Arena Wien in Austria before ending the tour with two more UK shows, one at the O2 Academy in London and another at the O2 in Birmingham.
Trivia
Although all members of the band are now accomplished musicians, they did not know how to play their instruments when they first started jamming together. Chastity Belt began as a joke project, and it was not until the band relocated to Seattle that its members started to take the project more seriously. The band's chill, jokey vibe extends to their music videos - "Time to Go Home," for example, is composed entirely of footage of the band at parties in Seattle.
Band
Chastity Belt is composed of drummer Gretchen Grimm, bassist Annie Truscott, and guitarists Julia Shapiro and Lydia Lund. Shapiro handles lead vocal duties for the band. The group formed when the four women, who were all friends at university, ran around a fraternity party screaming about punk, then decided to form a band. While in college, Chastity Belt played parties and basement shows. After taking a break post-graduation, the band reformed in Seattle and started playing in more legitimate venues and releasing albums.
Breakthrough
The band's 2013 album No Regerts (yes, the typo is intentional) put them on the map and earned them acclaim in the indie rock press. Reviewers praised the album's breezy, uptempo sound and subversive lyrical content. Songs like "Seattle Party" show how the band can expertly point out the absurdities encountered by women in everyday social situations. Lyrics with feminist insights pervade No Regerts; another album track, "James Dean," deals with the power imbalances that affect no-strings-attached romance.
Hit Albums
After their breakthrough album No Regerts, the band released the followup Time to Go Home in 2015 to excellent reviews. The album showcases their experimentation with a more melancholy mood and branching out from the college-centric topics of earlier releases. Standout tracks from the album include "Lydia," Lydia Lund's ode to emotional vulnerability, and "Drone," which is about not feeling respected in relationships. Time to Go Home tempers these serious tracks with the kind of fun songs that their fans have come to expect. Especially wacky is the song "The Thing," a surf-punk tribute to John Carpenter's film of the same name.
Show Experience
The sense of humour that is evident in Chastity Belt's music translates to their live shows, which feature the band joking around from the stage and putting out a relaxed, carefree vibe. When playing live, the group likes to settle into a groove, letting their guitars create a hazy drone that is enlivened by Gretchen Grimm's lively percussion. Although Julia Shapiro sings lead on most of the songs, Chastity Belt does not conform to a front woman/backing band in their performances, preferring instead to create a space in which all band members' contributions can be appreciated.
Back to Top
Epic events and incredible deals straight to your inbox.