There aren't any Events on the horizon right now.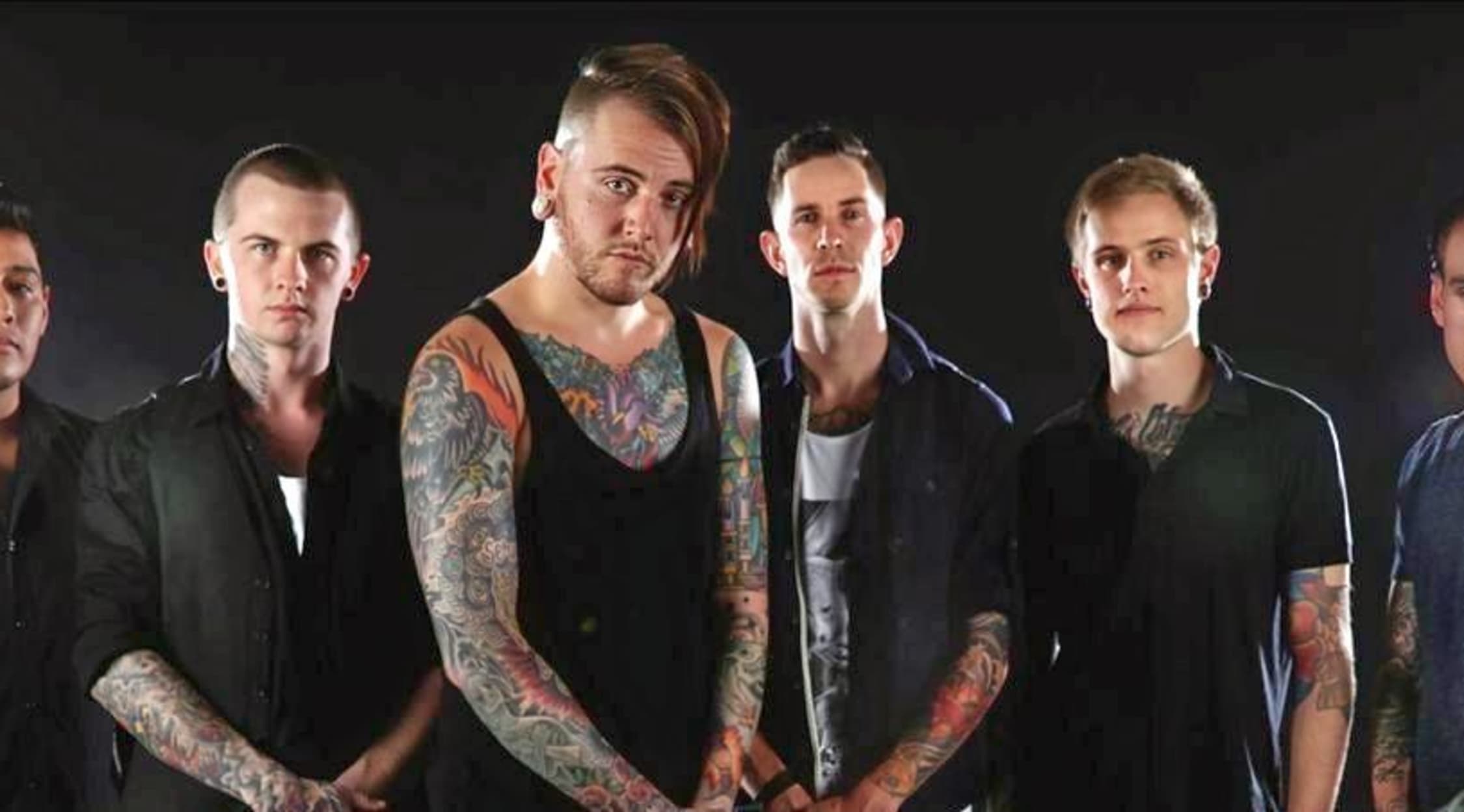 Rovi
Chelsea Grin Tickets
Chelsea Grin Concert Schedule
Since 2007, Chelsea Grin has been bringing their wild deathcore tunes to stages around the world. Hailing from Salt Lake City, Chelsea Grin has quickly climbed to the very top of their genre, and metal fans around the world can't get enough of their on-stage intensity and electrifying live performances! If you love some great deathcore music, you've likely already heard Chelsea Grin. If you haven't, however, here is your chance! To secure your tickets to one of Chelsea Grin's dynamic upcoming concerts, all you have to do is make your way to StubHub, where you can score red-hot tickets to the most in-demand concerts of the year!
Chelsea Grin is jumping into the touring circuit again starting in March, and they just might be heading your way on their upcoming tour! Chelsea Grin will be rocking out on stages in Pomona, Salt Lake City, Denver, Lawrence, Iowa City, Chicago, Detroit, Philadelphia, Worcester, New York, Cleveland, and Saint Louis. These shows are causing a surge of excitement amongst deathcore fans across the country, and tickets are flying fast! So are you ready for some adrenaline-inducing, heart-pounding deathcore hits? Then make your way to StubHub as soon as possible to secure your tickets to a Chelsea Grin show! And make sure to sign up for event alerts so that you will stay in the loop about upcoming Chelsea Grin shows in your area. So don't waste another moment—check out StubHub's ticket selection today!
Chelsea Grin Background
Chelsea Grin is comprised of Alex Koehler, Jason Richardson, Dan Jones, Jake Harmond, David Flinn, and Pablo Viveros. This lineup has remained intact since the band's formation in 2007. After Koehler's band Ahaziah transformed into Chelsea Grin, there was no stopping this deathcore outfit. The group released their self-titled debut EP in 2008, which gained them significant attention from record labels. They signed to Statik Factory Records and immediately started wowing fans around the country while on various short tours. The more shows Chelsea Grin put on, the more fans they amassed. Over a year later, they released their debut studio album, Desolation of Eden, and suddenly Chelsea Grin was amongst the top new deathcore bands to watch! In the wake of this album's release, Chelsea Grin embarked on their first major nationwide tour, where they shared stages with American Me, Dr. Acula, and Attila. Desolation of Eden became a huge hit, soaring to number 21 on the Billboard Top Heatseekers chart. Music fans around the world turned their eyes (and ears) toward this red-hot new act.
Chelsea Grin released their second album, My Damnation, in 2011. Following the release of this popular album, Chelsea Grin went on another round of exciting tours with bands like Emmure, Motionless in White, Born of Osiris, After the Burial, and Attila. Shortly thereafter, Chelsea Grin scored its first spot on the nationwide Warped Tour in 2012, and their momentum only continued to grow with each new show they put on. Deathcore fans across the globe were buzzing about Chelsea Grin, especially due to their magnetic live performances that never failed to pump up the audience. Now you have the chance to catch Chelsea Grin in action, and you definitely don't want to miss out! This all-star act has toured all over the world with some top-notch bands by their side, but their upcoming tour is expected to be one of their best yet! Grab your tickets to see Chelsea Grin by relying on StubHub for your ticket buying needs!
Greatest Hits
Chelsea Grin has released three studio albums: Desolation of Eden (2010), My Damnation (2011), and Ashes to Ashes (2014). Their most recent album, Ashes to Ashes, peaked at number 27 on the Billboard chart, making it their highest charting album to date! Of course, their fans expect their next album to climb even higher on the chart, because this knockout deathcore act's momentum just continues to grow. Some of Chelsea Grin's most popular songs include "Sonnet of the Wretched", "Recreant", "My Damnation", "The Foolish One", "Don't Ask Don't Tell", "Clockwork", and "Playing With Fire".
If you want to see Chelsea Grin perform their biggest hits in person, all you have to do is head to StubHub to snag your concert tickets before they sell out!
Trivia
Some of Chelsea Grin's biggest musical inspirations include Megadeath, Suicide Silence, Slayer, Bury Your Dead, and Deftones.
The Experience
Come see one of the most electrifying shows of the entire year! Chelsea Grin fills venues with raw energy and unbridled excitement whenever they take the stage, and this is definitely one event you don't want to miss! If you love great deathcore shows, then you should act fast to grab your Chelsea Grin tickets before it's too late! Snag your Chelsea Grin concert tickets on StubHub right away and get ready for a knockout rock show!
Back to Top
Epic events and incredible deals straight to your inbox.