There aren't any Events on the horizon right now.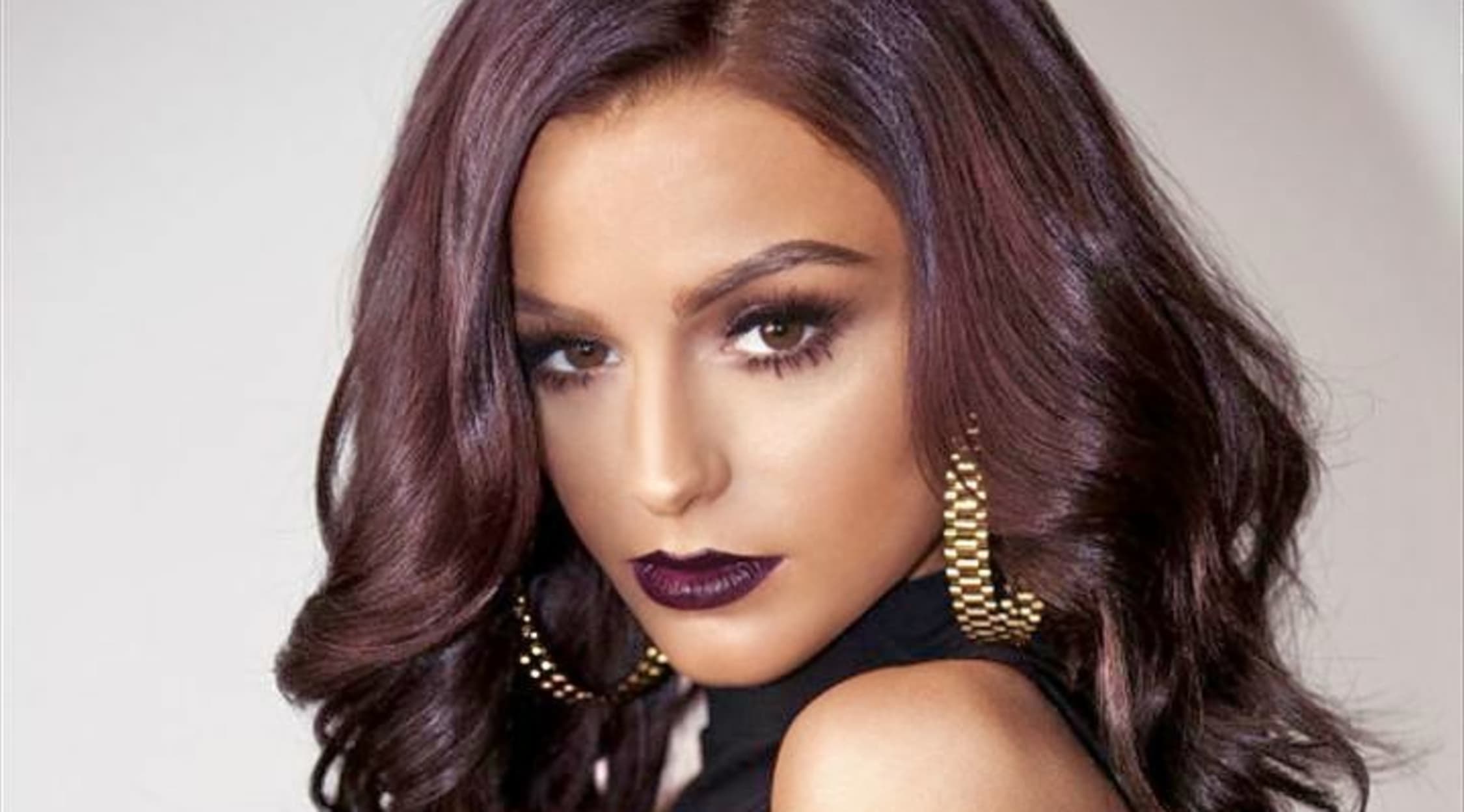 Rovi
Cher Lloyd Tickets
Cher Lloyd Tour Schedule
Cher Lloyd isn't just a pretty face with a fun personality; she's also an incredible singer, rapper, dancer, and songwriter that has made her a hit sensation in both the UK and the US. Her confidence both on stage and off stage is undeniable, and she sticks to her guns when it comes to her identity as an artist, not letting anyone tell her how to change to be a more successful artist. But the best part is that her own unique style and personality has made her one of the most successful new artists on the music scene, with hits like "Want U Back" and "With Ur Love" topping charts and receiving incredible airplay.
You definitely don't want to miss the opportunity to dance along with Cher Lloyd as she busts a move (or twenty!) on stage! So secure your tickets on StubHub today so that you can see Cher Lloyd do her thing up close in concert!
Cher Lloyd Background
Cher Lloyd's family is of gypsy origin, and she spent her early years traveling in a caravan with her parents all around Wales. But because she knew from a young age that she wanted to be a performer, she attended a theater arts school called Stagecoach, where she honed her performing skills and became the talented singer, rapper, and performer that she is today. Lloyd was so driven to become a performer that she decided to try out for The X Factor, and her fierce determination made her one of the most fun artists to watch that season.
Time and time again, Cher Lloyd delivered one of the most talked about performances of the week on The X Factor, performing a variety of hit songs with her own personal flare, such as "Viva La Vida", "Cooler than Me", "Hard Knock Life (Ghetto Version)", "Just Be Good to Me", and "Stay". Her performance of "Stay" earned her incredible compliments from the judge, with Simon Cowell declaring it "the performance of the season".
Although Cher Lloyd did not win that season of The X Factor, she did make it as third-runner up, which meant that she got to be a part of The X Factor Live Tour, where she performed for over half a million people in the UK throughout the tour. Shortly after being voted off, Cher Lloyd was signed to Syco Music, and started cranking out hit after hit.
Cher Lloyd's edgy style and creative take on hit songs has made her a huge draw for other artists, and she has collaborated with major artists like Mike Posner, Ghetts, Busta Rhymes, Demi Lovato, Snoop Dogg, and more on her tracks. Her international fame has exploded over the past years, and she is no longer a star in just the UK, but all over the world! Make sure you don't miss out on this opportunity to see this new hit artist perform her fun smash hits in Nashville this June and grab your tickets from StubHub today!
Greatest Hits
Several of Cher Lloyd's singles have made it onto music charts around the world, with songs like "Swagger Jagger", "With Ur Love", "Want U Back", and "I Wish" becoming instant hits. Cher Lloyd's second album, Sorry I'm Late, is set to drop on May 27th, 2014, and if it is anywhere as near as successful as her first album, Sticks and Stones, millions of fans around the world will get to listen to it on repeat. You can listen to Cher Lloyd's songs as she performs them right in front of you if you head to StubHub right away!
Trivia
Cher Lloyd actually auditioned for The X Factor twice! The first time, she sang a ballad and underwhelmed the judges, so she didn't go through. The second time, however, she sang "Turn My Swag On" by Kerri Hilson and she immediately made it through to the next round.
The Experience
Cher Lloyd has been performing her entire life—and it shows! Not only is she full of energy on stage, but her vocals are incredible live, as is reflected in her numerous X Factor performances. Cher Lloyd may be tiny, but she can put on one massive show, so make sure that you are one of the lucky few in the audience to witness Cher Lloyd's larger-than-life performing style and grab your tickets on StubHub today! But act quickly, though, because with Cher Lloyd as a headliner, these Summer Kickoff Concert tickets won't last long!
Back to Top