There aren't any Events on the horizon right now.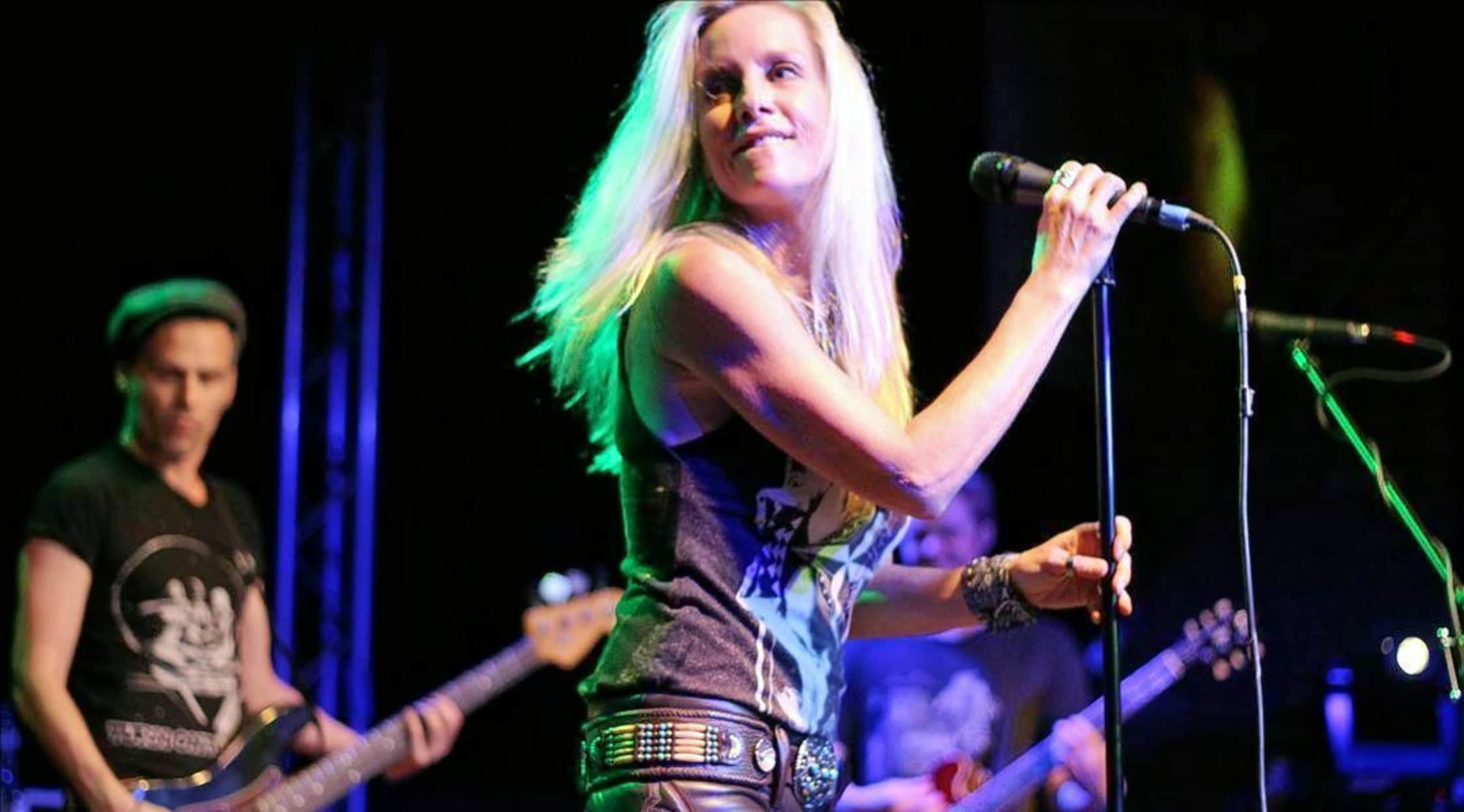 Rovi
Cherie Currie Tickets
Cherie Currie Tickets
Grab your concert tickets now for extraordinary artist Cherie Currie! Cherie Currie is best known for fronting the band that was way ahead of its time, The Runaways. To learn more about Cherie Currie and tickets, stick right here on StubHub. StubHub offers the most up-to-date information when it comes to tour dates, concert listings and venue details. Just click right here to see this seasoned rocker in person! It's fast, easy and convenient!
Cherie Currie Concert Tickets
Have you wondered what the former lead singer of '70s sensational band The Runaways has been up to? Look no further than here on StubHub! Cherie Currie is back on the road again, and you're invited to tag along for the ride. Find out if she's headed to your neck of the woods by checking right here on StubHub. You can even sign up for event updates so you always are in the know when it comes to Cherie Currie's upcoming concerts. So what are you waiting for?! Take a look on StubHub now!
Cherie Currie The Runaways
Born and raised in the San Fernando Valley, Cherie Currie spent much of her formative teen years to the water surfing or on the sidewalks skateboarding. After her parents divorced, Currie used music as a form of escape. She and her twin sister often roamed around the club scene in North Hollywood, including the Sugar Shack. The Sugar Shack was known for touting the latest rock cuts imported from the U.K. She met Kim Fowley, producer and manager, at the Sugar Shack, and Joan Jett, a young guitarist at the time. They were putting together an all-girl rock band - still in need of a lead singer. Jett and Fowley came up with a spur-of-the-moment tune, Cherry Bomb, which became The Runaways trademark hit. It still serves as the universal anthem teenage angst today! She was only 15 when she found herself at the head of one of the era's runaway successes. Despite criticism for their provocative stage persona, the band carried themselves well with their self-assured sexuality, style and talent. The band released their first album in 1976, which was supported by a national U.S. tour. They toured with bands like Cheap Trick, Tom Petty, The Ramones and Van Halen. By the time their sophomore album hit the shelves, they were a global success. Eventually, the exhaustive touring schedule and hype, got to band members, and they ended up parting ways. Currie went on to do her own album with her sister, Marie, called Messin' With The Boys in 1980. Soon Currie crossed over to making movies and acting in TV shows like Matlock and Murder She Wrote.
Cherie Currie Tour Schedule
Rocker Cherie Currie will be playing dates around the nation! Make sure you check them out to get a glimpse of the woman whose life reads like a fiction novel. From a teenage rocker to becoming a renowned chainsaw carving artist, Currie is one of those individuals you can't help but admire! Don't delay, and pick up your tickets now for Cherie Currie. A tour like this one doesn't come along every day!
Cherie Currie Concert Tour
If you'd like to learn more about Cherie Currie and her tour dates, just visitStubHub! StubHub carries punk rock tickets, pop music tickets , rock tickets, jazz music tickets and country music ticketscatered to every music fan's tastes. Make sure to go toStubHub to find out about upcoming theater productions, shows, basketball games and concerts today! This is going to be a show that you'll be reminiscing about well after it's over, so start making your plans as soon as you can to join in the excitement. What are you waiting for?
Back to Top