We didn't find any Events nearby, but here's what's happening in other cities.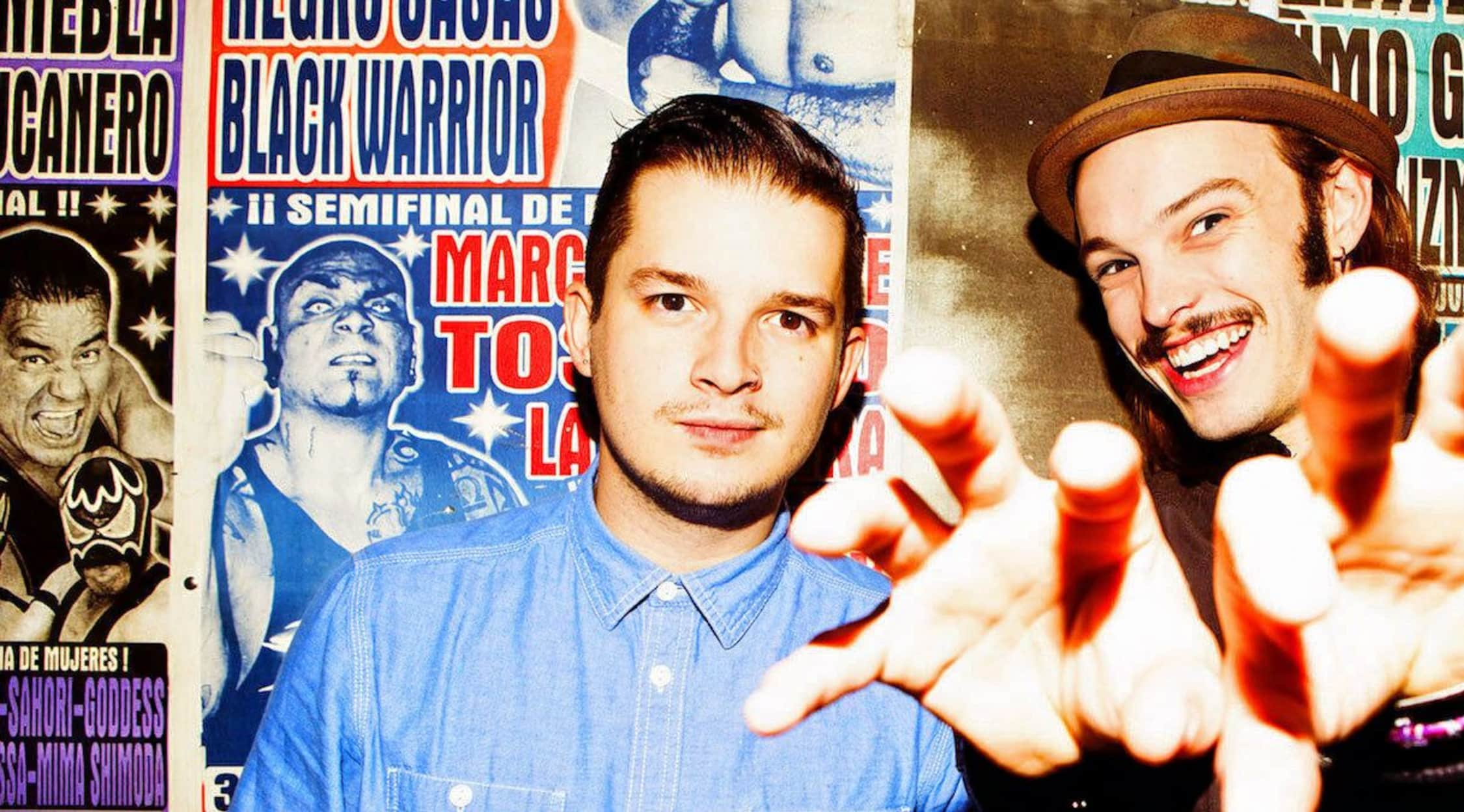 Rovi
Cherub Tickets
Cherub Tickets
Cherub, formed in 2010, is the indie electronica duo of Jason Huber and Jordan Kelley. Cherub creates its music using Ableton, Pro Tools and Reason software. The band's lyrics and song titles, performances and even its name reflect its tongue-in-cheek humor and party-boy sensibilities. In 2012, Cherub released its first album, MoM & DaD. In 2014, its single "Doses & Mimosas" hit No. 23 on the Billboard Alternative Songs chart, No. 43 on the Billboard Rock Airplay chart and No. 1 on The Hype Machine chart and achieved over 20 million views on YouTube.
From College Buddies to Musical Partners
Huber and Kelley met in 2005 at a Nashville, Tennessee, water park as they rode boogie boards in a wave pool. Discovering they were both students at Middle Tennessee State University studying business and music tech, they became fast friends. Five years later, that friendship developed into the musical partnership Cherub. The duo played gigs at raves, frat parties and clubs before graduating to major music venues around the United States, like Red Rocks Amphitheater in Colorado and Ryman Auditorium in Tennessee. In addition to playing its own singles, Cherub appears as a guest on songs by Police Academy 6, Don Winsley, Paper Diamond, D.V.S.*, Gramatik, Exmag, 100s, Big Gigantic, Eliot Lipp, Chancellor Warhol, GRiZ and DJ Premier. Big Cherub tours have included the Bleed Gold Tour in 2016 promoting its second album, Your Girlfriend Already Bought Tickets Tour in 2017, co-headlining with The Floozies and the Free Form Tour around the United States in 2018.
Where can I buy Cherub tickets?
Buy all the tickets you need to upcoming Cherub shows at StubHub, the world's largest ticket marketplace online. On the website or the mobile app, you'll get the FanProtect Guarantee to ensure all your purchases are secure and safe.
What songs might I hear in a Cherub setlist?
At any Cherub concert, you're certain to hear many of the band's singles, like "Lovvver," "Next One," "Freaky Me, Freaky You," "XOXO," "We Are...," "Jazzercise '95," "Bleed Gold, Piss Excellence," "Sensation," "Signs," "All In," "Dancin' Shoes," "Body Language" and "Want That."
Can you name some popular Cherub albums?
Cherub has released three studio albums - MoM & DaD (2012), Year of the Caprese (2014) and Bleed Gold, Piss Excellence (2016) - and four extended plays - Man of the House (2011), 100 Bottles (2013), Antipasto (2013) and Leftovers (2014).
Where can I see a Cherub show?
You can watch Cherub live at venues like miniBar in Kansas City, Missouri; August Hall in San Francisco, California; WOW Hall in Eugene, Oregon; Neptune Theatre in Seattle, Washington; Emo's in Austin, Texas; Legends in Boone, North Carolina; Crystal Ballroom in Portland, Oregon;Tower Theatre in Oklahoma City, Oklahoma; The Canopy Club in Urbana, Illinois; and Majestic Theatre in Madison, Wisconsin. Cherub also plays many big music festivals, like Shaky Beats Music Festival at Centennial Olympic Park in Atlanta, Georgia; Euphoria at Carson Creek Ranch in Austin, Texas; Summer Camp Music Festival at Three Sisters Park in Chillicothe, Ohio; Lollapalooza at Grant Park in Chicago, Illinois; The Forecastle Festival at Waterfront Park in Louisville, Kentucky; Mamby on the Beach at Oakwood Beach in Chicago, Illinois; and Bonnaroo at Great Stage Park in Manchester, Tennessee.
Which artists has Cherub performed with?
Cherub has opened for electronica acts like MiM0SA, Pretty Lights, Sound Tribe Sector 9 and Umphrey's McGee. The duo has also collaborated with the likes of DJ Premier and Two Fresh.
What artists are similar to Cherub?
You should check out a Cherub show if you already listen to similar acts like Great Good Fine OK, Electric Guest, Penguin Prison, Elohim, The Knocks, St. Lucia, Mr. Little Jeans, Smallpools, AyokAy or Quinn XCII.
Back to Top