There aren't any Events on the horizon right now.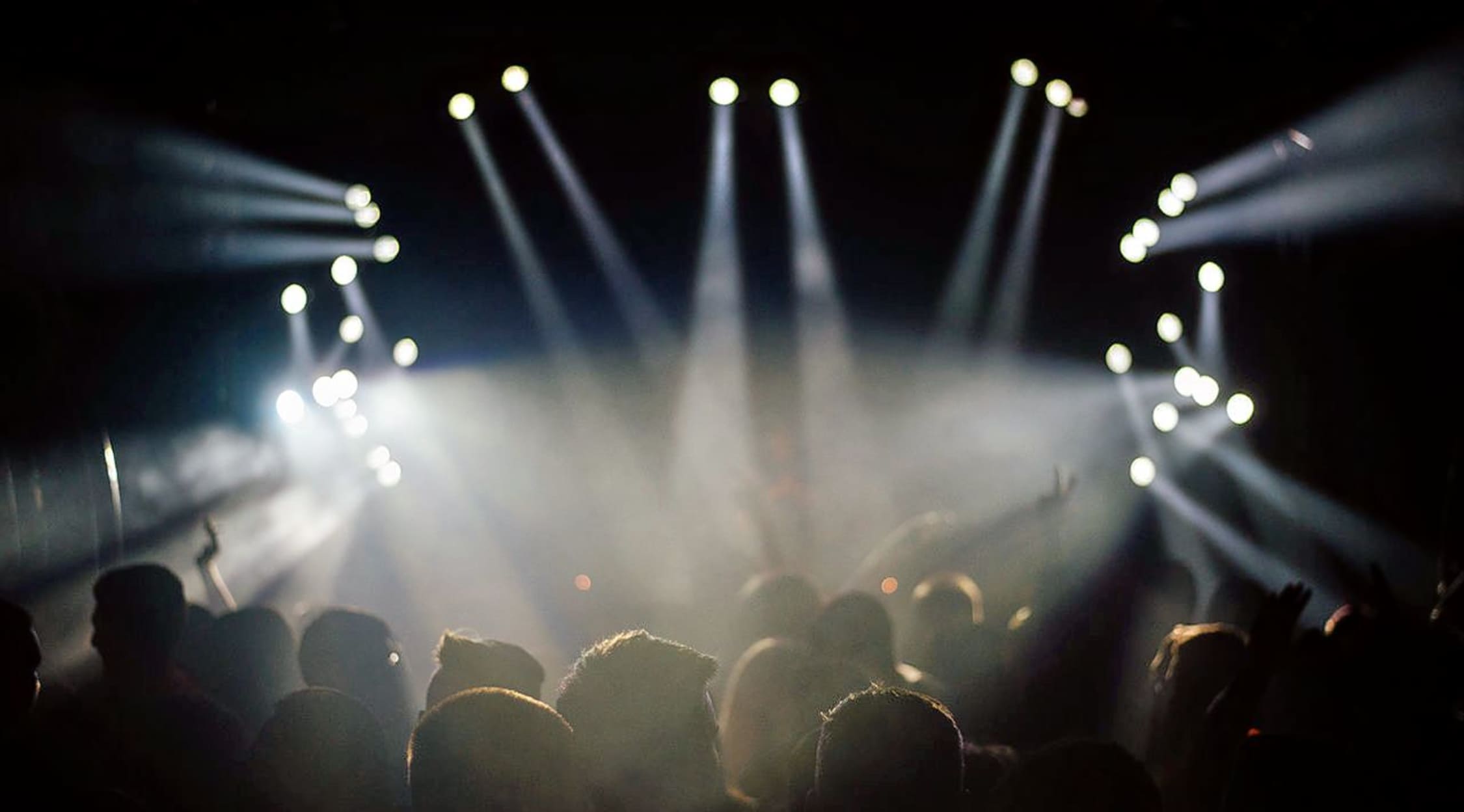 Stocksy
Cheyenne Jackson Tickets
Cheyenne Jackson Tour
Larger than life actor, singer, songwriter, and entertainer Cheyenne Jackson is at it again, hitting the road for his most exciting set of tour dates yet that will take his hit discography straight to the ears of tens of thousands of screaming fans across the country. Don't miss your chance to catch Cheyenne Jackson as he takes his tour to a city near you. Can't catch Cheyenne Jackson as he makes his way to a venue near you? Keep calm and always keep checking back because the Cheyenne Jackson tour is a constantly adding exciting tour events and last minute special engagements to its non stop, continent criss crossing tour schedule. Stay up to date on all his latest tour info and concert updates right here at StubHub - your number one resource for concert tickets on the web.
Whether you're catching him in the world's gayest cities or are your favorite local concert halls, the Cheyenne Jackson tour is a must catch tour event that has music critics and Cheyenne fans everywhere head over heels with anticipation and excitement. Be sure to hop aboard his exciting tour train when it chugs into a local near you!
About Cheyenne Jackson
Hailing from Spokane, Washington, Cheyenne Jackson grew up as one of four siblings, becoming deeply musically inclined as his mother taught him and his brothers and sisters to sing. Cheyenne would develop a deep appreciation of the musical greats of the past, including Joan Baez, Bob Dylan, and Elvis Presley, with Jackson always pursuing music and theatrical careers on the side while working on various other blue collar careers. Eventually his love for the stage would inspire him to make the move to New York City, shortly after the events of September 11th, 2001, which galvanized Cheyenne to take life the horns and pursue a career he truly loved.
Cheyenne's career spans four major disciplines, with his earliest years spent on the stage perfecting some of the most iconic roles that the theater has to offer. Cheyenne would be critically applauded as he starred in such shows as: Rocky in The Rocky Horror Show; The Poet in Kismet; Joe in Damn Yankees; Billy Bigelow in Carousel; and Tony in West Side Story. His early work would put him alongside some of the most celebrated actors Broadway had to offer, with his shows winning multiple Tony Awards as his acting profile grew to greater and greater heights. He himself would earn accolades including a Theatre World Award, a nod from the Outer Critics Circle Awards, and a nomination from the Drama League. As his theater career progressed, he took part in projects like Xanadu, The Book of Mormon, Finian's Rainbow, and even helped write the music for the play musical Avenue Q, and shared the stage with the likes of Morgan Freeman, John Lithgow, Jim Norton, Kate Baldwin, and many more.
The crowning achievement of Cheyenne's time in the entertainment industry remains his music career, which began in earnest during the late 00s while performing one man live shows at the hottest clubs and lounges across New York. He would eventually hit the recording studio to record a full length album, afterwards playing a series of performances around New York that commemorated former musical legends such as Judy Garland and Joni Mitchell. In 2012 Jackson released his second full length album, titled I'm Blue, Skies, which featured two hit singles that lit up airwaves across the country: "Drive", and "Before You".
Previous Hits
Cheyenne's debut full length would drop in 2008, with the album being a collaborative work alongside longtime musical partner Michael Feinstein. The album would drop on the Harbinger Records label and light up Billboard charts in multiple genres, including hitting as high as #17 on the Heatseekers chart and #15 on the US Jazz chart. The album received widespread critical reviews from critics, including a positive appraisal from AllMusic, which praised Jackson and Feinstein's chemistry as an unbeatable, highly talented duo that delivered non stop winning jams. The album clocked in at 57 minutes, and featured hits such as "Me and My Shadow", "A Foggy Day", "So in Love", "Old Devil Moon", and "I'm Gonna Sit Right Down and Write Myself a Letter".
Trivia
Cheyenne's career has also dipped into the world of major motion pictures, with his earliest role coming in 2005 as Luke in the short film Curiosity. One year later he received a prime role in the film United 93, based around the events of September 11th 2001, with Jackson appearing as Mark Bingham. His filmography could continue to add up with his most recent foray into the acting world being in the cult hit Love Is Strange, as Ted.
Cheyenne is recognizable to avid TV watchers everywhere, with appearances in hit series such as Law & Order, Ugly Betty, Glee, and Curb Your Enthusiasm. He also received recurring roles on hit comedy 30 Rock, as Danny Baker, and Full Circle, as Peter Barlow.
The Cheyenne Jackson Concert Experience
From start to finish, the Cheyenne Jackson concert experience is a non stop exploration of musical perfection, encapsulating everything necessary for a highly engaging evening with one of the world's finest vocalists. Don't miss your chance to catch this rapidly rising star on his way to the top - get your tickets today!
Back to Top