There aren't any Events on the horizon right now.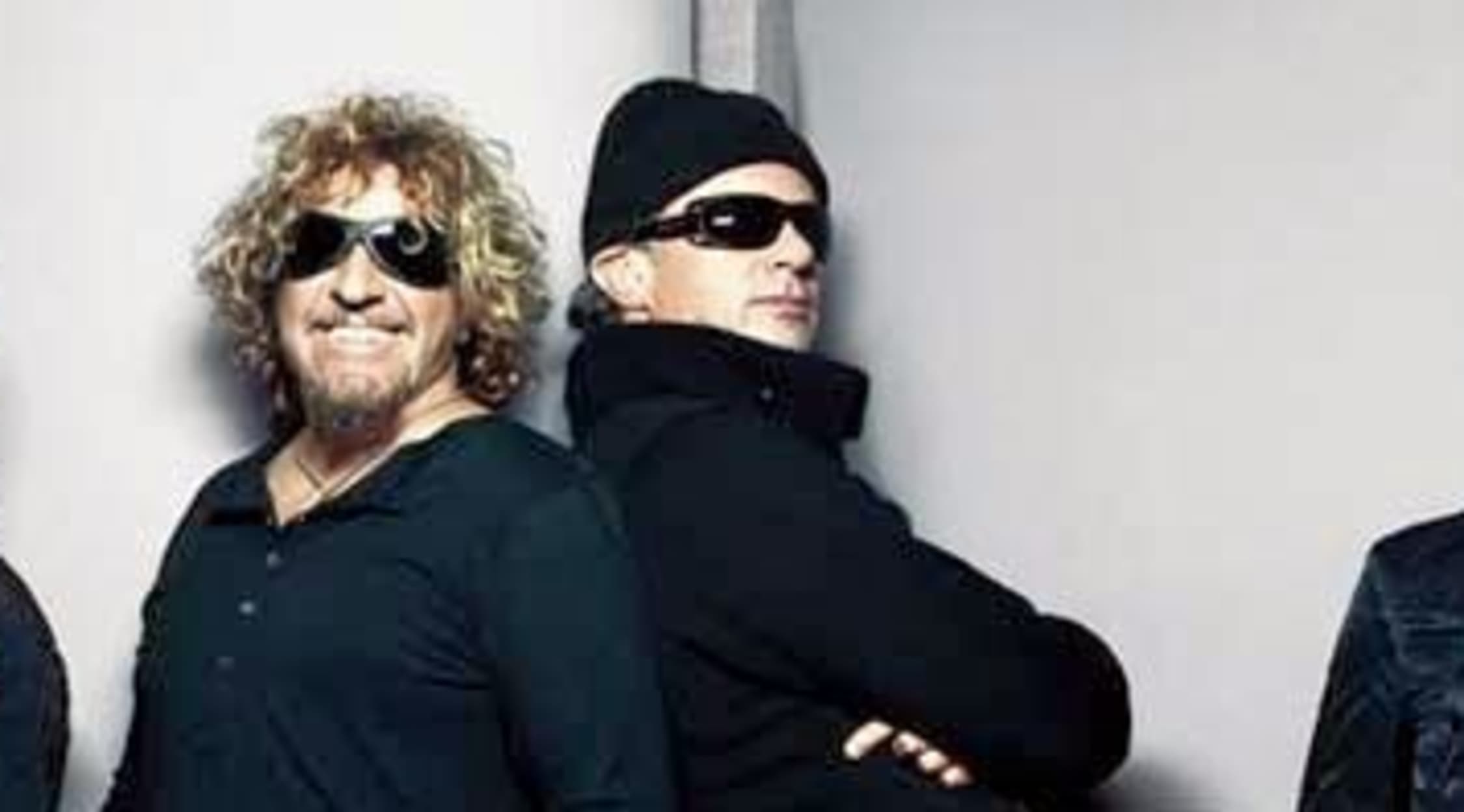 Rovi
Chickenfoot Tickets
Chickenfoot Concert Schedule
This rock supergroup is composed of some of the biggest names in hard rock, including Sammy Hagar, Chad Smith, Joe Satriani, and Michael Anthony. With musicians from bands like Van Halen, Montrose, and the Red Hot Chili Peppers, it's safe to say that Chickenfoot is one band that every rock lover should check out at least once. Since forming in 2008, Chickenfoot has embarked on occasional tours and has even released their own original music, and their repertoire is loaded with knockout hard rock and blues rock anthems that will have you hooked from the get-go. So when Chickenfoot makes their way to a concert venue near you in the upcoming months, make sure that you are in the audience to experience the rock magic in person—hurry and grab your Chickenfoot tickets on StubHub today!
On May 7th and 8th, Chickenfoot will be tearing up the stage at the South Shore Room at Harrah's in Stateline, Nevada. These back to back shows are sparking significant excitement amongst rock lovers throughout Nevada and California, and now you just might get to join in on the excitement thanks to StubHub! Hurry and purchase your Chickenfoot concert tickets right here on StubHub before all of the other rock lovers swoop them up first, because this is definitely one show you shouldn't miss!
Chickenfoot Background
The roots of Chickenfoot can be traced back to Cabo San Lucas, Mexico, where Sammy Hagar has a local club, Cabo Wabo. After he, Anthony, and Smith started jamming out at Cabo Wabo, they realized that they could actually take their band a step further, so they recruited Joe Satriani for the guitar and officially formed a rock supergroup. In 2008, Chickenfoot had their first official performance in Las Vegas, and from that moment on there was no stopping this knockout hard rock troupe from sparking massive waves of excitement throughout the rock community. Fans were thrilled that Hagar teamed up with artists like Satriani, Smith, and Anthony to create a hot new supergroup, so Chickenfoot shows began selling out fast. After several live shows, the quartet decided to start working on their eponymous debut album, which was released in 2009. Shortly afterward, Chickenfoot performed for the first time on television on The Tonight Show with Conan O'Brien, and suddenly they were one of the most talked about new groups in the mainstream rock scene.
Over the past several years, Chickenfoot has gotten together for numerous tours and live shows, as well as to record new music. While each of the four members of Chickenfoot has a busy schedule with their other bands and musical projects, they continue to carve out time for this awesome supergroup. Each Chickenfoot show proves to be more fun and more electrifying than the last, which is why their concerts tend to sell out quickly. Fortunately, you could join in on the fun and excitement of an upcoming Chickenfoot show in your neck of the woods by purchasing your tickets right here on StubHub. With just a few quick clicks on your computer, you could secure your tickets to an upcoming Chickenfoot show near you, which means that you might be well on your way to seeing some of the biggest names in mainstream rock perform in front of your very eyes!
Greatest Hits
To date, Chickenfoot has released two studio albums: Chickenfoot (2009) and Chickenfoot III (2011). The albums peaked at four and nine on the US Billboard chart, respectively. The albums also charted in countries around the world, such as Australia, Austria, Canada, Finland, France, the Netherlands, the UK, and Sweden. Some of Chickenfoot's most popular rock tracks include hits like "Oh Yeah," "Soap on a Rope," "Sexy Little Thing," "Get It Up," "My Kinda Girl," "Big Foot," and "Different Devil." Now you might get to experience the thrill of these explosive rock hits live in concert, and it's a show you definitely won't want to miss. Fortunately, you don't have to miss out on major rock shows in your neck of the woods when you rely on StubHub for your concert ticket needs. So hurry and lock down your Chickenfoot tickets on StubHub today!
Trivia
All of the members of Chickenfoot had previously collaborated together on a project called Planet Us.
The Experience
If you are ready to see some of your favorite rock musicians, from Sammy Hagar to Joe Satriani, perform live in concert this year, you better make sure that you have your tickets to an upcoming Chickenfoot show. There is no doubt that Chickenfoot is one of the coolest rock supergroups on the current music scene, and now you just might get to join in on the fun of a Chickenfoot show thanks to StubHub! Make sure that you and your friends are in the audience when Chickenfoot takes the stage at a venue near you this year—grab your tickets on StubHub today!
Back to Top