We didn't find anything nearby, but here's what's happening in other cities.
There aren't any events on the horizon right now.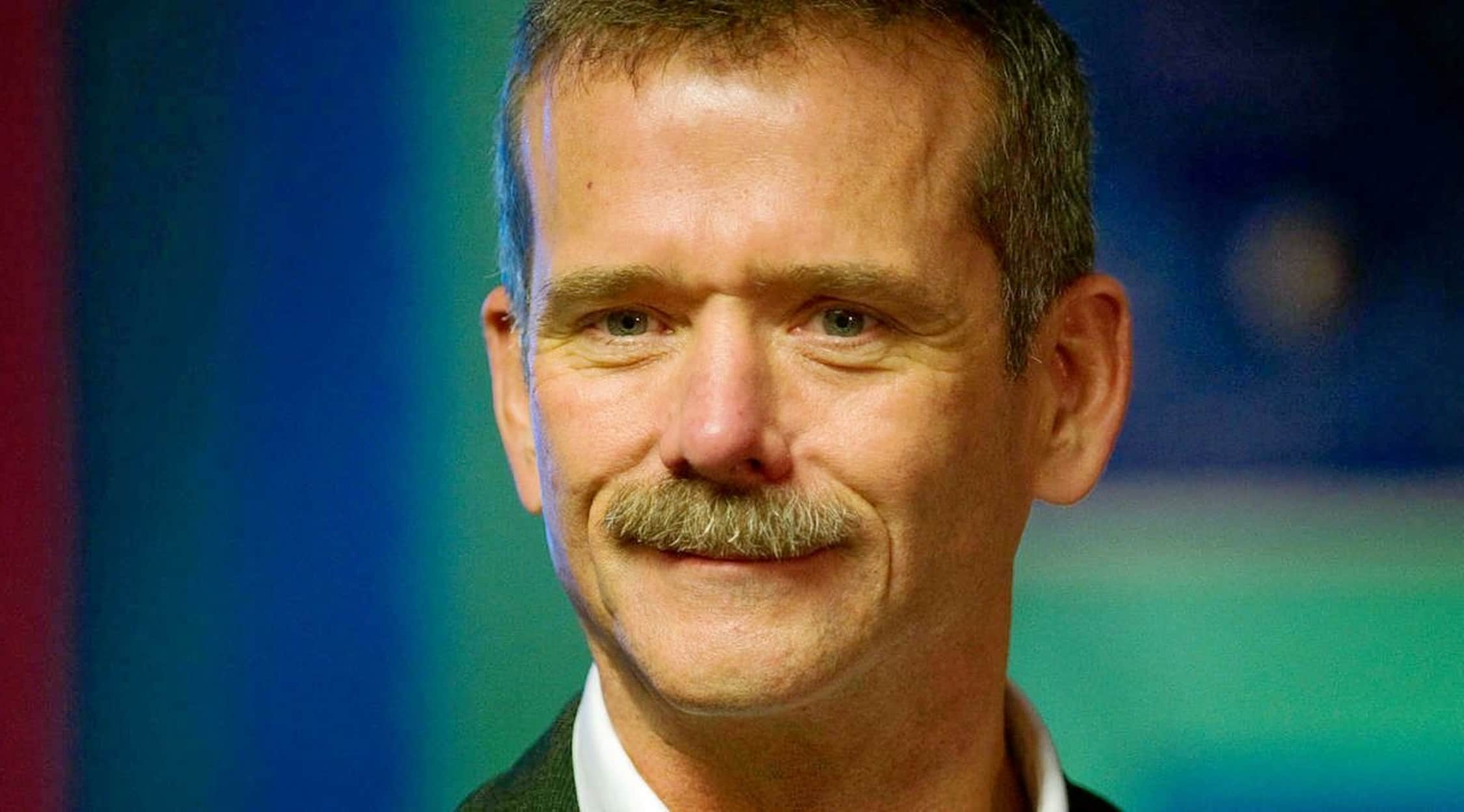 Alamy
Chris Hadfield Tickets
Chris Hadfield tickets
The words "rockstar" and "astronaut" aren't typically used in the same sentence, but Chris Hadfield is the type of genius who eschews easy labels. This amazing Canadian shot to fame during his time as commander of the International Space station. He's one of the rare astronauts who's able to fulfill the rigorous mental and physical discipline required for space travel, while maintaining the ability to connect with earthbound fans.
His capacity to transcend the stereotypical image of astronauts has won him followers around the globe, including fans who flock to Chris Hadfield tour dates around the world.
Chris Hadfield world tour
As an astronaut, Chris has traveled the world countless times, but his world tour will allow folks to greet him across North America and Europe. Chris captivates audiences through his unique point of view, earned through decades of dedication to science and space travel.
In addition to his book tour, he travels to meet crowds for speaking engagements, exchanging ideas and passing along wisdom on topics he holds close to his heart.
Chris Hadfield background
Chris started his career as a member of the Canadian Armed Forces, learning to fly several types of planes, including experimental aircraft. He started his journey as an astronaut when he joined the Canadian Space Agency under a program that grooms individuals for space flight. His first space flight occurred in 1995, when he traveled to Mir, the Russian space station.
His second trip to space took place in 2001, when he became the first Canadian to walk in outer space during a mission to install the Canadarm2. Chris Hadfield was the commander for his final mission in 2012 to 2013, overseeing a crew that collected data about the effects of microgravity on human physiology.
He's one of the most decorated Canadians in history, earning the Order of Canada, the Diamond Jubilee Medal and a medal from NASA for exceptional service.
Chris Hadfield social media
Canada has long treasured Chris Hadfield, but the world at large took note of the astronaut when he chronicled his space travel over social media platforms, including Twitter, Facebook, Reddit, YouTube and Tumblr. As a result, Chris accumulated more than two million followers on Twitter, along with numerous fans across social media platforms.
Part of his popularity was fueled by his love for music. He recorded songs in outer space, and worked with musicians like Ed Robertson from the Barenaked Ladies to create albums broadcast across Canada. Before he returned to Earth for the final time, he created a moving music video covering David Bowie's "Space Oddity."
Events similar to Chris Hadfield
Chris Hadfield is unique in every sense of the word, but those looking for music events similar to his styling will enjoy tributes to David Bowie, along with the music of the Barenaked Ladies.
Back to Top
Epic events and incredible deals straight to your inbox.