We didn't find anything nearby, but here's what's happening in other cities.
There aren't any events on the horizon right now.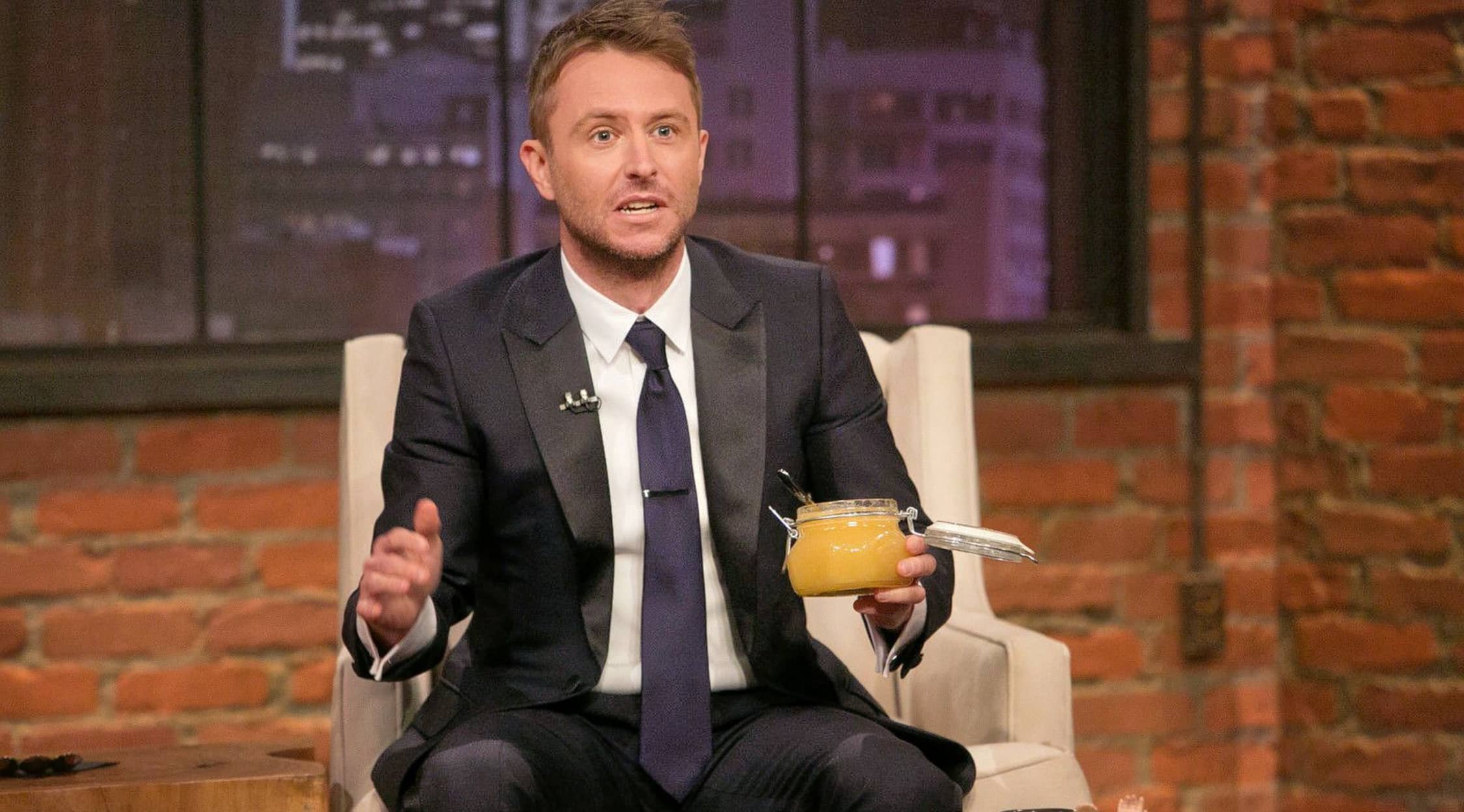 Rovi
Chris Hardwick Tickets
Chris Hardwick Plot
Are you the type of comedy fan that makes it a point to purchase all of your favorite performer's albums before you head out to see them on the stage? Do you regularly find that your DVR is full because you can't help but record all of the performances that are being brought to cable each night by your favorite performers? Well if you're a huge fan of the comedy world and you can't get enough of the hilarious jokes that your favorite performers are bringing to the stage with them, consider going out this weekend and getting in on the action in person by heading out to one of these shows! All you'll need to do is purchase your tickets early through StubHub to get in, so if you're serious about seeing a popular figure like Chris Hardwick when he brings his next set to the stage near you, just make sure you plan far enough in advance to get into this show! Having worked as a host on KROQ, as well as starring in a UPN comedy show, Chris Hardwick is a recognizable figure from television that's been making fans laugh since he first began performing. Come and experience what it's like to hear the master at work when you head out to enjoy Chris Hardwick's next big performance on the stage when he comes to a venue near you! Buy your tickets through StubHub today to get in on all of the fun!
Chris Hardwick Schedule
For those with close friends who are just as into the comedy world as you are that planning on having a fun weekend out to hear all of the hilarious jokes from a celebrated performer like Chris Hardwick when he goes to perform at the Crest Theatre Sacramento in beautiful Sacramento, California, or when he brings his latest jokes with him when he goes to perform at the California Theatre in San Jose, California! Give yourself an evening out at the theater that you won't soon forget by making the most out of your time off of work and getting your tickets to see a hilarious comedy performance from a figure like Chris Hardwick! But if you're thinking at all of heading out to see what this performer has been crafting lately for the stage, know that you aren't the only fan of Chris Hardwick's planning on heading out to see this popular performer on the stage this weekend. There are sure to be plenty of fans that are going to turn up at the box office in the hopes of gaining access to this show, and you're not going to have the chance to get in if they purchase all of the tickets you need before you have a chance! Log on to StubHub today and purchase your tickets early so that you don't have to be left out of an event this exciting! Purchase everything you need well in advance by logging on to StubHub from anywhere with a WiFi connection if you're at all serious about getting in with your friends to see Chris Hardwick on the stage today!
Chris Hardwick Cast
Rubbing shoulders with some of the most celebrated performers around, Chris Hardwick has taken his skills to projects alongside celebrities like Maulik Pancholy, Grey DeLisle, Matt Jones, Linda Cardellini, Nolan North, Tony Hale, Nika Futterman, Kunal Nayyar, John DiMaggio, Frank Welker, Mindy Cohn, Matthew Lillard, Patrick Warburton, Lewis Black, Gary Cole, Sheri Moon Zombie, Chase Wright Vanek, Scout Taylor-Compton, Brad Dourif, Caroline Williams, Malcolm McDowell, Tyler Mane, Dayton Callie, Richard Brake, Octavia Spencer, Rino Romano, Alastair Duncan, Maestro Harrell, Bumper Robinson, Courtney Mun, Jonathan Aube, Brenda Ballard, Jacinda Barrett, and more! But just because he's had the opportunity to work with so many great talents, it doesn't mean he's ready to give up his love for performing before a live audience. Come and see all that the great and hilarious Chris Hardwick has to offer by sending your clicks to StubHub to purchase your tickets, because you're not going to want to miss out on any of the hilarious jokes that Chris has been working on for the stage!
Chris Hardwick Author
The comedy world is constantly inspiring new performers to come to the stage, but are you and your friends ready to bring your latest work to the stage for those in the audience to enjoy? If you're just getting your start in the comedy world and you haven't yet cut your teeth on the stage, then you're going to want to adapt to all that the comedy world has to offer you by sitting in on a few performances from some of the most eagerly anticipated comedians coming to the stage near you. But how do you narrow down the list? With so many popular performers coming to the stage, it might be hard to figure out which particular performer is deserving of your money for tickets. But if you're looking to get your start in the world of stand-up, consider picking up your tickets to see a figure you're sure to recognize like when Chris Hardwick comes to a stage next near you! Leaving audiences in stitches from his hilarious stage performances, Chris Hardwick is the perfect personality to see on the stage this weekend if you're looking for a fantastic evening out with some of your closest friends. Though he originally took to stand-up to hone his performing skill, it didn't take long for Chris Hardwick to garner a small crowd that would quickly rise into a loyal following that would turn up at his every performance, so don't be surprised if you have a hard time finding the tickets you need to see this figure on the stage today!
Chris Hardwick Trivia
Q: When was popular stand-up comedian and performer Chris Hardwick born?A: Popular stand-up comedian and performer Chris Hardwick was born on November 23, 1971.
Q: Where was popular stand-up comedian and performer Chris Hardwick born?A: Popular stand-up comedian and performer Chris Hardwick was born in Louisville, Kentucky.
Back to Top
Epic events and incredible deals straight to your inbox.