There aren't any Events on the horizon right now.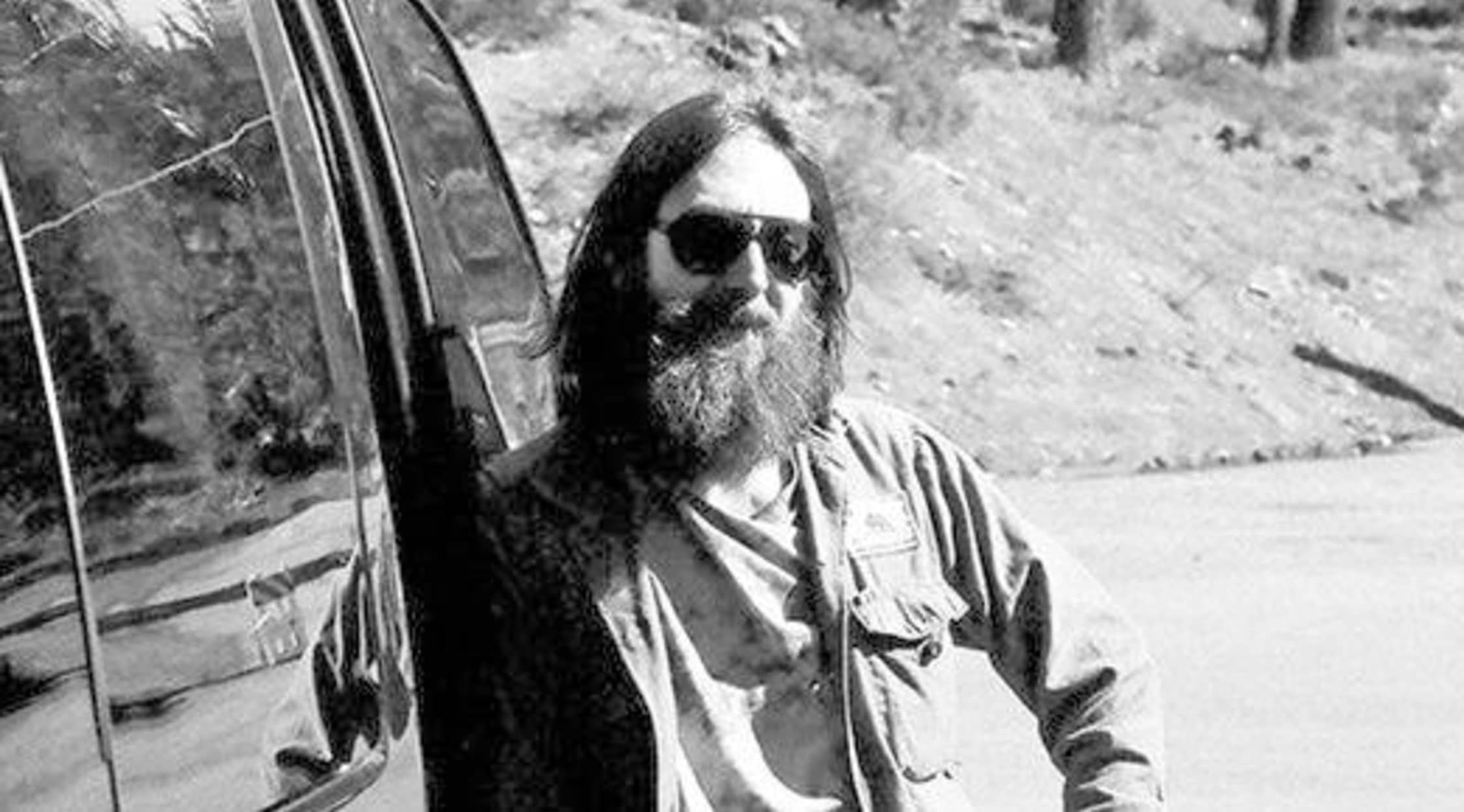 Rovi
Chris Robinson Tickets
Chris Robinson – The 2015 Tour
His 2015 tour is sure to be Chris Robinson's most transcendent to date. 2015 marks the 31st anniversary of Robinson's first musical creation, Mr. Crowe's Garden. He has undertaken several musical projects over the years, and he has amassed a dedicated listenership that makes his live shows a true community experience. He will be performing on some of the nation's most iconic stages, such as City Winery in Napa, the El Rey Theatre in Los Angeles, the Cervantes Masterpiece Ballroom in Denver, and more! Don't miss out on your chance to see some of the era's best Southern roots rock live and in the flesh. Get your tickets today!
About Chris Robinson
Although Chris Robinson's band may have gradually disappeared from mainstream radio after making a grand entrance, he and the Black Crowes had cultivated a loyal following that ensured they would be remembered as one of the most well-liked and respected roots rock groups of the '90s. By going for a classic sounds in the style of the Faces and Humble Pie, the Black Crowes were among the few truly popular groups in the days of hair metal and grunge that made rock music without adhering to a particular decade. In addition, Robinson's celebrity status allowed him a means of supporting political causes and fiercely championing bands such as the Jayhawks before their efforts were noticed by the mainstream.
Before all of this, he was just Christopher Mark Robinson, born in 1966 to an Atlanta musician. Along with Rich, his brother, Chris was exposed to a wide range of musical genres during his upbringing, and he eventually discovered his love for almost every kind of rock. Absorbing huge amounts of repertoire from everyone from Led Zeppelin to Big Star, Chris and Rich eventually teamed up to start a band early in the '80s. Going by the moniker of Mr. Crowe's Garden, the band was formed in 1984 and played a jangling sort of college rock that failed to get them noticed. A remarkably unstable lineup plagued the band for many years, but when American Records representatives heard Mr. Crowe's Garden playing in a club, they were smitten by Robinson's soulful voice and stage presence. The band was signed in 1989, and a hilarious deliberation over a new name ensued (Rick Rubin, label owner, wanted to rename the band "the Kobb Kounty Krows"), and they eventually settled on the Black Crowes.
With the help of producer George Drakoulias, the Black Crowes learned to mold their style into a blues-based attack that recalled the shambling, loose glory of the Rolling Stones circa Exile on Main Street. Released in 1990, the band's debut album Shake Your Money Maker was a massive hit and generated a number of hit singles. Finding themselves suddenly in the mainstream, the group immediately argued with the bands they toured with over corporate sponsorship, becoming a political force as well as an impressive live act.
Their relentless live schedule helped to solidify their following after their album sales started to wane. Fans loved their concerts, which drew bigger and bigger audiences. The Crowes were almost constantly on the road from their 1990 debut to 2001. During that time, they would tour with Jimmy Page and help to usher in a new generation of tour-based rock bands that included acts such as Widespread Panic and Phish. Eventually, burnout and internal struggles took their toll, and Robinson refocused on creating more intimate material.
By 2002, Robinson had teamed up with guitarist and producer Paul Stacey to record his solo debut, New Earth Mud. The record was Robinson's first step towards his poppier side, which was usually overshadowed by his bandmates' technical skill. Even without the constraints of his band, however, Robinson still stayed fairly close to his signature brand of Southern rock. The Magnificent Distance, a darker album, and a live set with Rich titled Brothers of a Feather arrived in 2004 and 2007, respectively. Robinson founded a new project, named the Chris Robinson Brotherhood, in 2011. It included Neal Casal on guitar, George Sluppick on drums, Mark Dutton on bass, and the Black Crowes' keyboardist Adam MacDougall. The band's debut studio album, Big Moon Ritual, dropped in June of 2012. Its follow-up, The Magic Door, arrived just three months later. A single, "Older Guys", appeared at the end of the year. It was followed by a live document in 2013 titled Betty's S.F. Blends, Vol. 1. In February of 2014, the Chris Robinson Brotherhood released a promotional single "Shore Power" from the upcoming album Phosphorescent Harvest, which arrived in April.
Previous Hits
In addition to his dedicated underground audience, Chris Robinson's releases have been finding increasing traction in mainstream markets. While 2002's New Earth Mud barely cleared the Billboard 200, 2012's Big Moon Ritual found itself at number 63. In the interim, other Chris Robinson albums to make the charts were 2004's This Magnificent Distance, 2007's Brothers of a Feather, and 2012's The Magic Door. In 2015, Betty's Blends, Vol. 2 made the Top Independent and Top Rock Albums charts.
New Earth Mud is an old-fashioned record that feels as though it is 30 years old, even though it's informed by relatively modern jam, rock, and funk bands. This Magnificent Distance, while not a pessimistic album, is certainly a darker one than New Earth Mud. Brothers of a Feather is a compilation of highlights from Chris and Rich Robinson's three-night gig at Los Angeles' the Roxy, and distinguishes itself from the expanding list of the Black Crowes' live documents by its intimate nature – hearing the Robinson brothers alone is a stilling and surprisingly revelatory experience. Big Moon Ritual is the Chris Robinson Brotherhood's debut, and it evinces a communal hippie groove. The Magic Door is a companion to Big Moon Ritual, and finds the Brotherhood in a somewhat rowdier mood than its sibling.
Trivia
Chris Robinson's father, Stan Robinson, landed a minor Billboard hit in 1959 with "Boom-A-Dip-Dip".
The Chris Robinson Concert Experience
Gather your friends and family to share in this transcendent rock n' roll concert experience. The legendary Chris Robinson is a roots rocker quite unlike any other, and his music manifests a blend of psychedelia and sultry Southern rock. The Chris Robinson experience is best enjoyed with those who share your vibe or who love a bit of masterful jamming. Chris Robinson is a prolific artist in the studio and a magnetic performer on tour, so make sure you see his unparalleled show when you have the chance!
Back to Top