We didn't find any Events nearby, but here's what's happening in other cities.
Christian McBride tour venues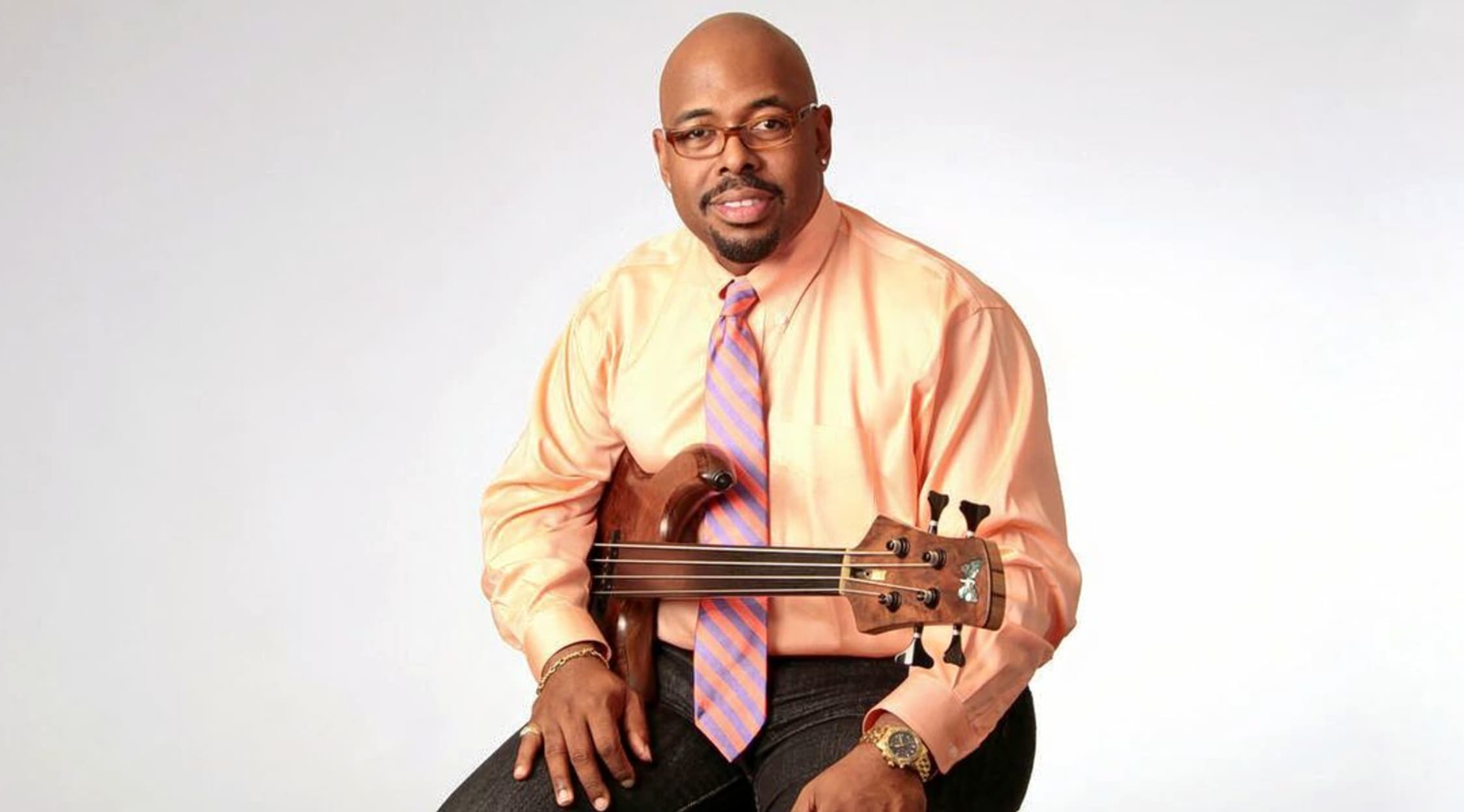 Rovi
Christian McBride Tickets
Christian McBride Schedule
He is one of the most sought-after and charismatic bassists in the business. With every performance, Christian McBride shares his mastery and enthusiasm for his craft with the crowd, culminating into a heartfelt stage show that transforms his own fervor into contagious excitement. McBride is able to project this feeling whether he's at the helm of his own band or joined by jazz rainmakers like Chick Corea, Pat Metheny, Sonny Rollins or Herbie Hancock or rocking alongside music heroes like the Roots, Sting or James Brown. Experience Christian McBride for yourself up close and personal at places like the New Jersey Performing Arts Center in Newark, New Jersey; Prudential Hall in Newark, New Jersey; and The Palladium Carmel in Carmel, Indiana, by picking up your tickets right here through StubHub. And, don't forget to sign up for event updates so you'll always be in the know when Christian McBride is headed for a venue near you!
Christian McBride Background
A Philadelphia native, Christian McBride picked up the electric bass when he was just eight years old. He took up the acoustic bass a few years later. He migrated to the Big Apple in 1989 to pursue his training in classical music at the prestigious Juilliard School, only to be discovered by Bobby Watson, an alto saxophonist. He signed onto Watson's band, Horizon. He also made his rounds on the club scene, hitting stages at the Village Gate and Bradley's.
Since then, his laundry list of achievements has skyrocketed. As a chameleonic musician, he's worked with some of the most legendary artists on all music fronts. On the jazz scene, he's worked alongside J.J. Johnson, Milt Jackson, Freddie Hubbard, Roy Haynes, Sonny Rollins, Pat Metheny and more. Crossing over into the R&B scene, he's collaborated with greats like James Brown, Natalie Cole, Chaka Khan, Lalah Hathaway and Isaac Hayes. And, on the pop music scene McBride has collaborated with Don Henley, Sting, Bruce Hornsby and Carly Simon. He's even lent his talents to the hip-hop genre, working with Queen Latifah and D'Angelo.
When asked how he juggles so many unique projects, Christian McBride responded: "I've always believed in the art of working with people. I feel you can always compensate for whatever skills you don't have just learning how to get along with – and communicate with – people. Herbie Hancock is a master of that … and Quincy Jones is the ultimate master. The first time I met him, he hugged me then said, 'I saw Ray Brown a couple of nights ago and told him we would be working together.' I didn't know he knew who I was – the contractor called me for the gig! Q studies people and figures out what to do with them like a great basketball coach."
Few artists exist in today's world who sincerely embrace music in all forms the way Christian McBride does. You can guarantee he will serve as a musical force to reckon with for years to come.
Christian McBride Albums
Christian McBride's discography includes: Gettin' To It (1995); Number Two Express(1996); A Family Affair (1998); SciFi (2000); The Philadelphia Experiment (2001); Vertical Vision (2003); Live at Tonic (2006); Kind of Brown (2009); The Good Feeling(Christian McBride Big Band) (2011); Conversations With Christian (2011); People Music (2013); Out Here (2013) and Live at the Village Vanguard (2015).
Christian McBride Trivia
When he's not on his bass, Christian McBride is busy with other organizations and causes. For instance, he was an integral part of former President Bill Clinton's Racism in the Performing Arts forum. Three years later, he was appointed as the artistic director of the Jazz Aspen Snowmass Summer Sessions. And, in 2005, he served as the co-director for Harlem's National Jazz Museum. That same year, he also took on the role of creative chair for the Jazz of the Los Angeles Philharmonic Association. He's additionally hosted personal jazz chats on Sonicnet.com.
Christian McBride Concert Experience
There's nothing like the anticipation and feeling you get deep down in your stomach right before the lights click on and the theatrics begin. You certainly can't get that feeling from just listening to the radio or your iPod.
Christian McBride knows a thing or two about getting the a crowd going. So drop that bag of chips, get off the couch and head out for a night of intriguing music by Christian McBride. This concert experience brims with enthusiasm and is nothing short of spectacular, as any fan can confirm, but it's still something that you have to embrace if you want to truly appreciate. When a talented musician like Christian McBride takes the stage, the vibe is ever-present, giving you plenty of reasons to click off the big-screen and head out to see it all happen up close and personal as McBride looks to put on yet another fantastic show for his devout fan base.
That's why you need to make sure you get to one of Christian McBride's concerts! Christian McBride is a timeless entertainer who keeps you captivated with his hypnotic stage presence. Don't miss out, and reserve your tickets now through StubHub before it's too late!
Back to Top