There aren't any Events on the horizon right now.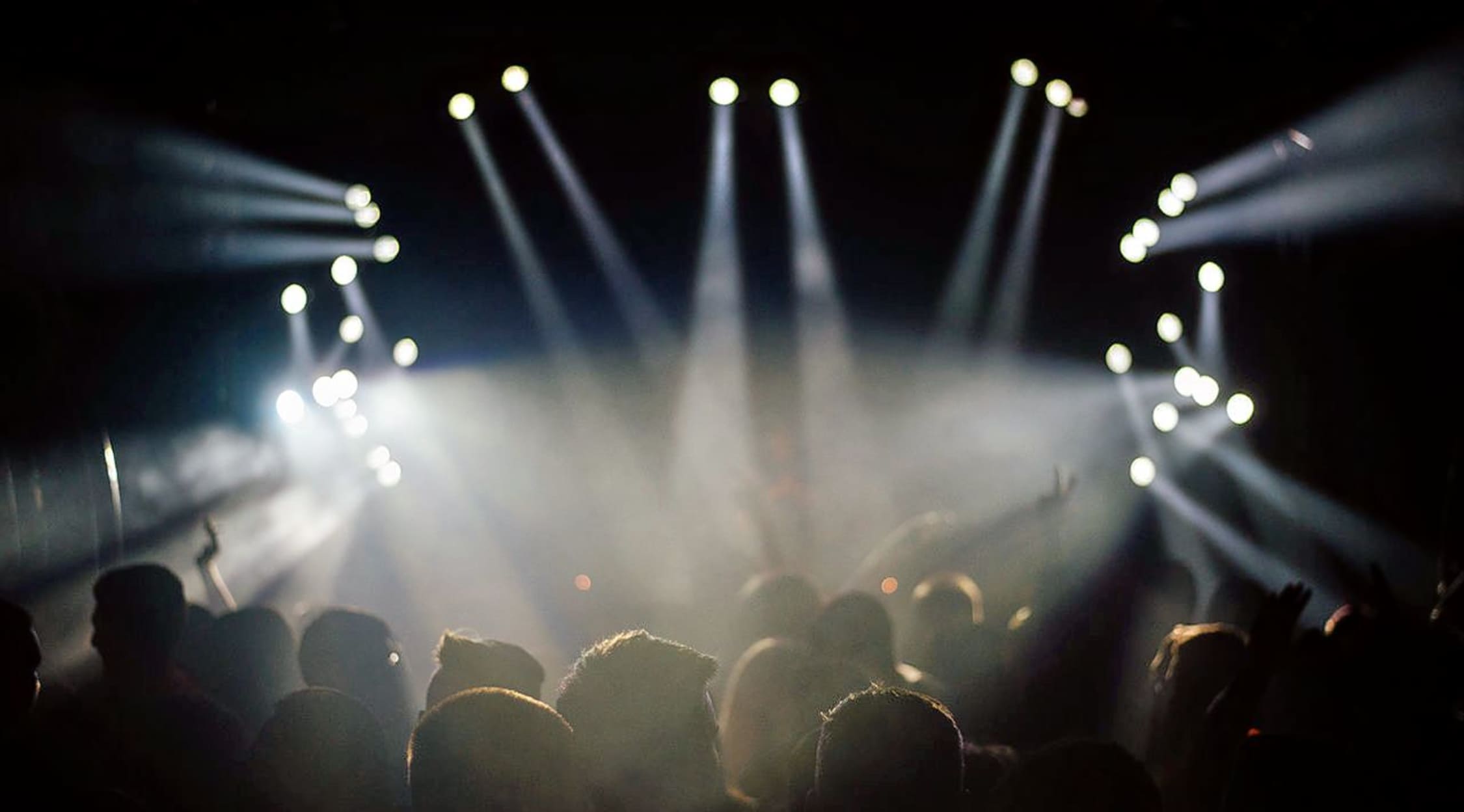 Stocksy
Christian Music Day Tickets
Christian Music Day - The 2014 Event
Save the date for September 20th, one of the holiest days on the calendar this year. Charlotte, North Carolina's Paramounts Carowinds Paladium will be hosting none other than 2014's Christian Music Day, a celebratory day of great music, great people, and great prayers. There is no better place to enjoy a full day of musical jubilee and celebration than Charlotte, North Carolina. A city known for its big city amenities coinciding perfectly with its small town vibe, a trip to 2014's Christian Music Day is not just a day spent at a music event, but a day spent inside of one of America's finest cities.
Before or after immersing yourself in the euphoric experience that is Christian Music Day, take a trip around Charlotte and enjoy its plethora of cultural, historical, and entertainment facilities. Be sure to stop by any of Charlottes vibrant and dynamic museums, including the Bechtler Museum of Modern Art, the Billy Graham Library, or the Charlotte Trolley Museum. If you're feeling claustrophobic, head out to Freedom Park's Charlotte Nature Museum, or the Historic Rosedale Plantation. Charlotte is not just known for its vibrant museum scene; catch a Carolina Panthers game at the Bank of America Stadium, or visit the iconic Time Warner Cable Arena to see the home of the championship winning Hornets.
With a rich history and strong Christian traditions, there's no better place to enjoy Christian Music Day than good ol' Charlotte, NC. Don't miss this opportunity to enjoy the most wholesome and enjoyable day in the Christian music scene. As always, keep up to date on all of your concert and festival needs - Christian or otherwise - right here on StubHub, your number one resource for concert tickets and updates.
About Christian Music Day
2014's Christian Music Day is shaping out to be the biggest, most exciting, most faith filled CMD yet. Artist after legendary artist are adding their name to the Christian Music Day roster, in what is turning out to be the biggest single day event in modern Christian music memory. From holy spirit induced guitar solos to prayer inspired rock choruses, there has never been a more exciting way to celebrate Jesus.
Headlining this years festival will be none other than Christian icon TobyMac, hot off the release of his freshest album Eye On It, one of the best performing Christian albums in the last decade. Having hit the #1 spot on Billboard, secured a grammy win, and been the recipient of an American Music Award, TobyMac is ready to bring his accolade winning music and breathtaking performance to Christian Music Day. Backing up TobyMac is none other than faith inspired ensemble rockers MercyMe, who have been rocking with the power of the holy spirit for decades.
Also making notable appearances will be none other than Christian pop rockers Building 429; the wholesome and heavenly Love & The Outcome, the husband-wife duo of Chris Rademaker and Jodi King; the generational spanning rockers Age of Faith; as well as entertainers Bone Hampton and Jared Hall. There is no better way to spend a day with the family than at Christian Music Day, soaking in the faith, fun, and sun.
Previous Hits
Last years Christian Music Day was an unforgettable mix of good times, great weather, and even greater music. Charlotte is still talking about the great performances from huge acts such as Chris Tomlin, whose amazing performance merited a standing ovation; the Newsboys, who delivered the most heartfelt and sincere performance of the evening; Building 429, who played a set so spectacular the crowds begged for them to return for 2014; and Kj-52, the underdogs who delivered what was possibly one of their best performances to date.
Trivia
Don't forget to make a stop at the Christian retail area inside and adjacent to the events of Christian Music Day. The vendors will be located primarily in the Paladium Amphitheatre Plaza, and will feature all of your favorite Christian merchandise from books and crafts to clothing and jewelry.
Plan on staying multiple nights? Grab a campsite! Get right into the heart of the action by being able to live, breath, and sleep Christian Music Day at the nearby Carowinds Camp Wilderness Resort.
The Christian Music Day Concert Experience
Grab the family, throw the kids in the van and hit the road for Charlotte, NC to experience one of the most moving days in music. Christian Music Day pulls in thousands of the most devout and spiritual to enjoy a day of amazing music, all in dedication to the greater faith that binds us all together. Music events that are as spiritual, as rewarding, and as connected as Christian Music Day are few, and far between. Don't miss this excellent chance to experience the absolute cutting edge in Christian music at none other than the famous Paramounts Carowinds Paladium. Buy your tickets today!
Back to Top