There aren't any Events on the horizon right now.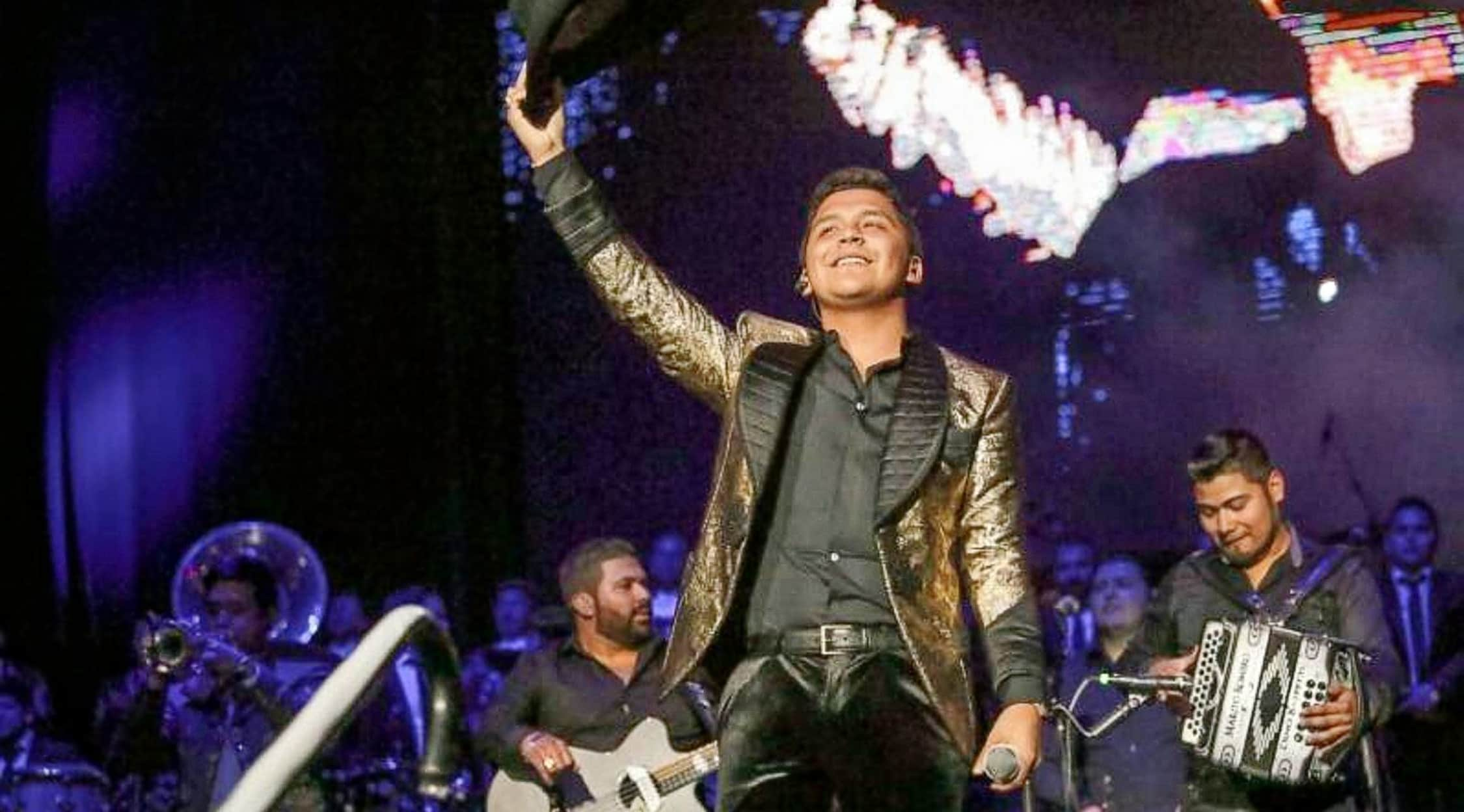 Zuma
Christian Nodal Tickets
Christian Nodal Tickets
Since his debut in 2017, Christian Nodal has been completely dominating the charts with his modern take on regional Mexican music. This young singer pours his heart out in countless passionate tracks about love, life and loss. Nodal won Regional Mexican Artist of the Year at the Billboard Latin Music Awards in both 2019 and 2018. With an ever-growing audience and a traditional sound, Christian Nodal has quickly become one of the Latin music scene's biggest names.
Audiences Got Carried Away
When Christian Nodal released his debut album, Me Dejé Llevar, in 2017, audiences were instantly delighted. The album reached No. 1 on the Latin Music charts and received the Favorite Regional Mexican Album prize from the 2018 Latin American Music Awards. The album also generated the internationally famous single, "Adiós Amor." This song showcased the young singer's talent and won the hearts of fans and critics across the globe. Christian Nodal has only been in the industry for a few years, but he's quickly making waves by collaborating with classic regional Mexican singers and modern reggaeton artists. The more songs that he releases, the more likely you are to hear Christian Nodal's voice soaring on a regional Mexican radio station.
Where can I buy Christian Nodal tickets?
This up-and-coming heartthrob puts on a traditional show that audiences will never forget. Grab tickets for the next Christian Nodal performance at StubHub.
How often does Christian Nodal tour?
Christian Nodal has been touring consistently since the release of his debut album in 2017. He has traveled to nearly every part of the United States, and he frequently returns to Mexico for large performances. Nodal's 2019 tour has already made stops in Nevada, Texas and Washington. He's planning to visit Nebraska, California and Colorado by the end of the year.
What does Christian Nodal's music sound like?
Christian Nodal is known for his excessively wide vocal range. This young singer's deep notes and sweet melodies soar through the air with operatic strength. Nodal's mariacheño style hits on traditional emotional tones and has wooed fans of all ages. The average Christian Nodal song includes a gentle intro, longing verses and a heartfelt chorus. Nodal is serious about the development of regional Mexican music, and he fuses traditional sounds with modern techniques to breathe new age into this classic musical format.
Which songs does Christian Nodal usually play at his concerts?
Christian Nodal concerts always include a collection of fan favorites like "Ojalá" and "Quién Es Usted." He also tends to mix in songs from his most recent work. Selections from his 2019 album Ahora include "Perdóname," No Te Contaron Mal" and "Nada Nuevo." The energy at the show varies between relaxed and engaged, and the setlist is arranged to keep audiences captivated for the entire evening. Nodal likes to save the best for last, so he'll finish off the performance with the viral hit "Eres" and his debut song, "Adiós Amor."
How many albums has Christian Nodal released?
As of 2019, Christian Nodal has released two studio albums. He debuted in 2017 with the No. 1 charting album Me Dejé Llevar, which translates to "I got carried away." His 2019 album, Ahora, has also received critical acclaim and ranked No. 7 on Billboard's Latin Music charts. Finally, Nodal released an EP in 2018 titled Lo Mas Nuevo.
Has Christian Nodal collaborated with other artists?
Christian Nodal won a Latin Grammy in 2017 for "Probablemente," a duet sung with regional star David Bisbal. Columbian singer Sebastián Yatra was also featured on Nodal's 2019 song "Esta Noche." Rumor has it that Nodal will soon be collaborating with reggaeton band Piso 21 on a track that has yet to be released.
Back to Top