There aren't any Events on the horizon right now.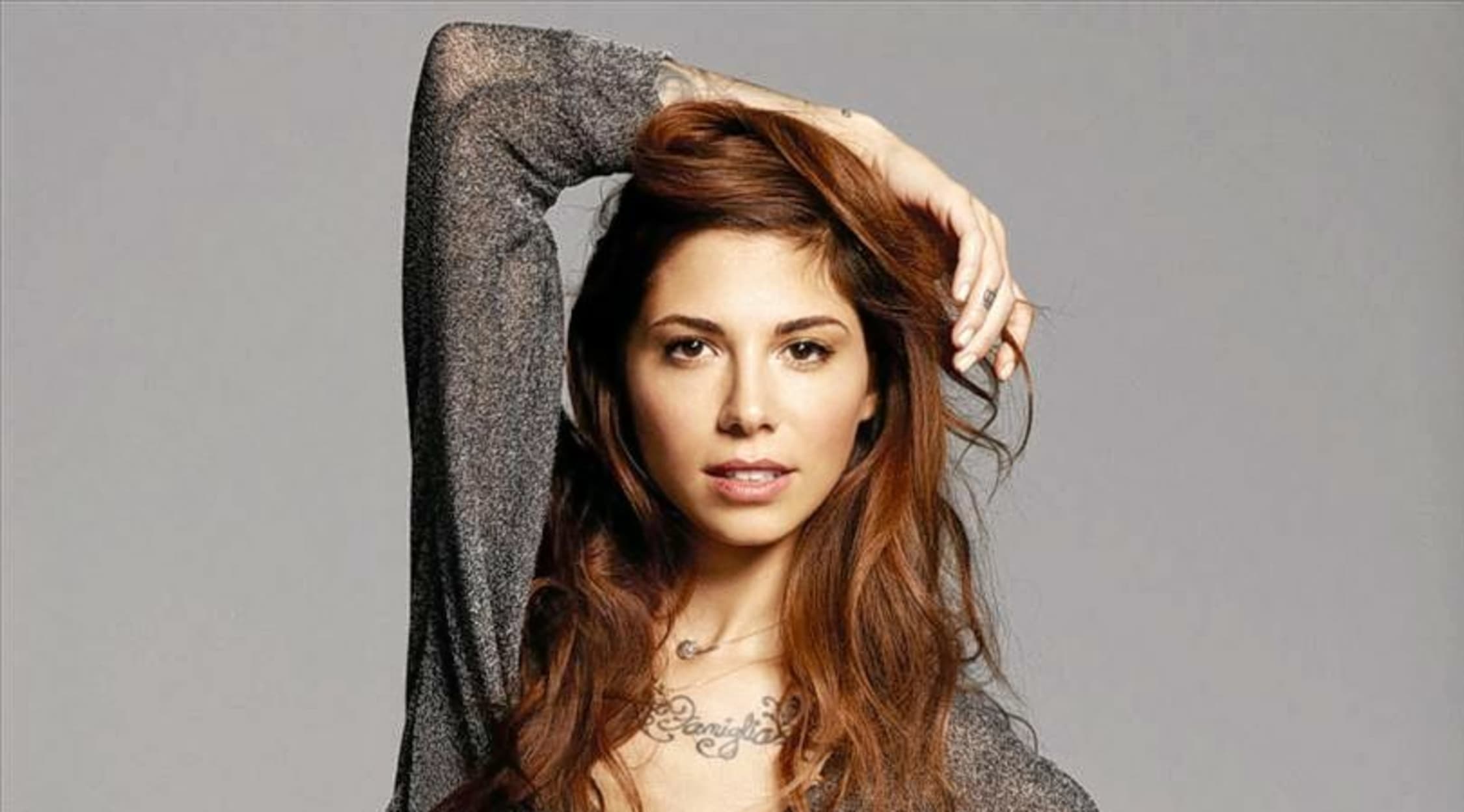 Rovi
Christina Perri Tickets
Christina Perri - The 2015 Tour
Hotter than fire Pop and alternative rock singer-songwriter Christina Perri is back, hitting the tour road once again she ramps up for what could be her biggest and most exciting tour schedule ever. Don't miss Christina Perri as she breaks ground on her exciting 2015 tour with a special Summertime performance in world famous Del Mar, CA. Can't catch Christina Perri as she makes her way to the heart of the Golden State? Keep calm and always keep checking back because Christina is constantly adding new tour dates and exciting special performances at locations all throughout the United States, Canada, and beyond. Her current Del Mar, CA show is just a taste of bigger and better things to come for this famed performer, a first taste of what is sure to be the most exciting alternative pop rock tour of the decade. Stay up to date on all her latest updates and concert info right here at StubHub - your number one resource for concert tickets on the web!
The Christina Perri 2015 tour will be blasting off at none other than the Del Mar Fairgrounds, located right smack dab in the middle of Southern California. The Del Mar Fairground are one of the most exciting venues the world over, located right where the surf meets the turf in Del Mar, California, widely known for its beautiful beaches, illustrious nightlife, and exciting entertainment - including playing host to the world famous Del Mar Racetrack. The Del Mar Fairgrounds have hosted some of the biggest and most exciting musical events to ever grace California, and they'll be adding another notch to their list as the Christina Perri 2015 tour kicks off in style within its festive gates.
From the hallowed halls of North America's most celebrated music venues to makeshift stages at the biggest music festivals, the Christina Perri 2015 tour has raised the eyebrows and perked the ears of legions of music fans and critics all across the continent. Be sure to hop aboard the Christina Perri 2015 tour as it serenades its way into a local near you!
About Christina Perri
Hailing from the suburbs of Philadelphia, Christina was born into a musical family that would encourage her to start learning musical craft while in her teenage years. She picked up her first guitar at the age of sixteen, complementing her already established performance and vocals repertoire. Her love for music would propel her to move to the entertainment capital of the world, Los Angeles, California, where she would split her time between working odd jobs by day and focusing on her recording career by night.
Her big break would come after penning the hit single "Jar of Hearts", which made its way to the highly acclaimed hit television series So You Think You Can Dance. The exposure on the show would push the single to sell nearly 50,000 copies in its first week alone, a huge success for Christina's blossoming music career that would also mark her first appearance on the Billboard charts. The success of the single would catch the eyes, ears, and hearts of execs at Atlantic Records, who immediately signed Christina onto their label and sent her to the studio to record her first EP. Lightning would strike twice for Perri, and she went from virtual anonymity to a musical sensation overnight, and within a year she was touring all throughout the world on her first global tour.
Christina would again be featured in the entertainment limelight when her hit "A Thousand Years" made its way to the epically tear jerking Twilight Saga, as a featured track in the first part of the Breaking Dawn entry into the series. The single would receive four platinum certifications, and remains one of her most successful singles to date. She would spend some time opening for larger than life rocker Jason Mraz, shortly before heading into the studio to begin to record her sophomore full length.
With her sophomore album on the horizon, Christina performed a set of three concert performances to benefit To Write Love On Her Arms, a non profit that focuses on helping individuals struggling with addiction and depression. She promoted her single "Human" on the Queen Latifah Show, helping to build the already sky high anticipation for her follow up, which dropped in mid 2014. Now with two hit albums, several mega hit singles and an endless amount of musical passion, the Christina Perri music phenomenon is showing no signs of slowing down as she jams and serenades her way through 2015.
Previous Hits
Christina's debut album Lovestrong dropped in the middle of 2011, a 45 minute pop rock masterpiece that blew up music charts all around the globe. The album would appear on the top 10 albums lists in the United States, Australia, Austria, Canada, Germany, Ireland, Switzerland, and the United Kingdom, and went on to earn one platinum and three gold certifications. The album featured producers Joe Chiccarelli, David Hodges, and Barrett Yeretsian, with widespread critical acclaim that included a B rating from Entertainment Weekly and a positive review from AllMusic, mainly on the strength of hit singles "Jar of Hearts", "Arms", and "Distance".
Trivia
Despite a relatively young music career, Christina has toured alongside some of the biggest names the business has to offer. She would regularly play on the Demi World Tour, the Love Is a Four Letter Word Tour, as well as her own world tours, the Lovestrong and the Head or Heart tours.
The Christina Perri Concert Experience
The Christina Perri concert experience masterfully blends showmanship, endless charisma, and carefully honed musical talent to create one amazing night of laughs, fun, and jams. With two albums of pure musical gold and a long list of mega hit singles, a Christina Perri live performance is an adventure in musical perfection that will redefine how you view modern pop rock singer songwriter. Don't miss your chance to catch this rapidly rising music star as she makes her way to the top of the top, live and in the flesh - get your tickets today!
Back to Top