We didn't find any Events nearby, but here's what's happening in other cities.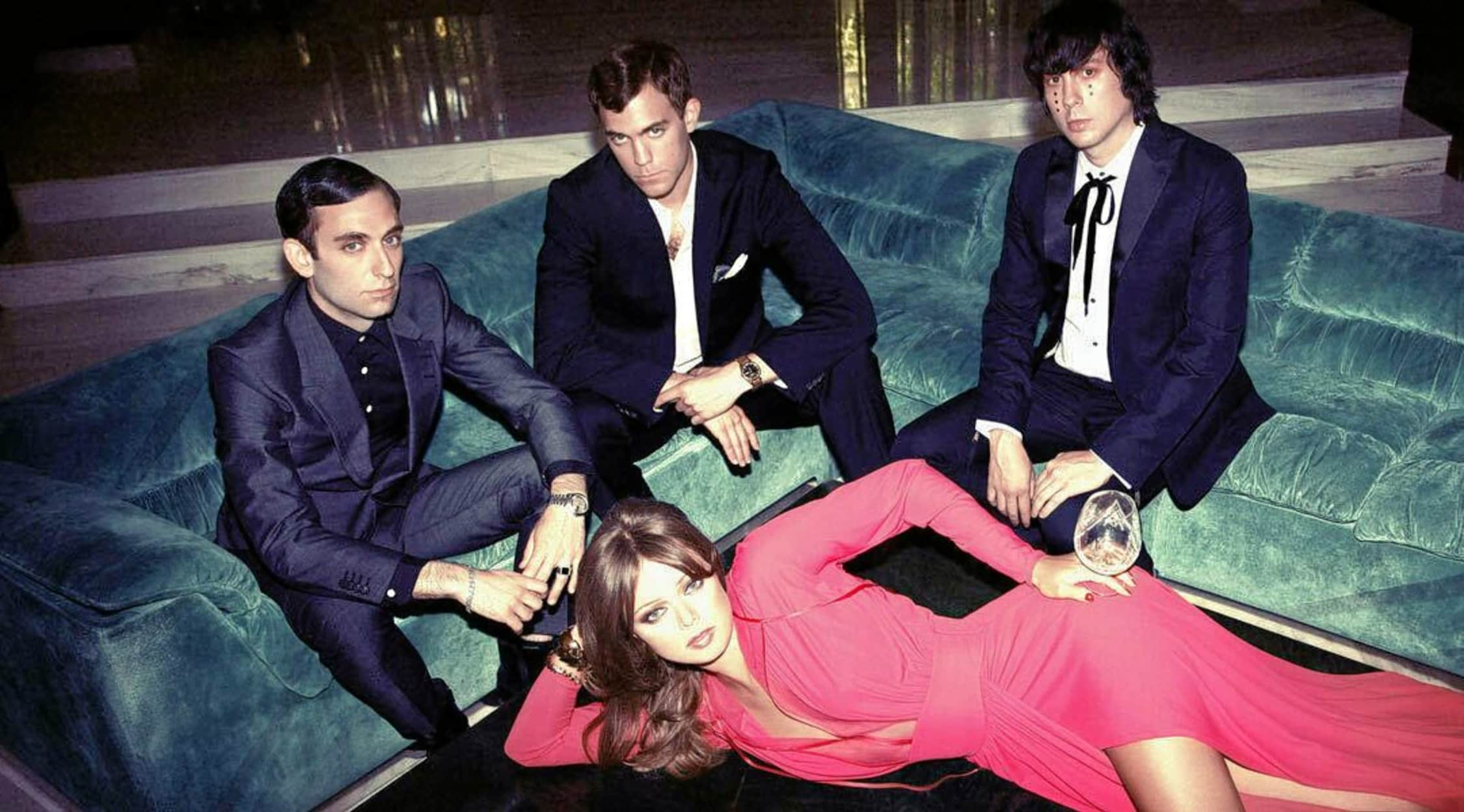 Rovi
Chromatics Tickets
Chromatics Tickets
Chromatics is an electronic music band that formed in Portland in 2001. The group consists of Ruth Radalet on vocals, Adam Miller on the guitar and vocoder, Nat Walker on the drums and synthesizer, and Johnny Jewel, who is the producer, instrumentalist and chief creative force behind the group. In its earliest incarnations, the group played avant-garde new wave music, and the band shifted quickly and chaotically through a list of members. The group didn't settle on its current lineup until 2005, finally featuring all band members together on its third studio album, the critically acclaimed Night Drive, which was released in 2007. Although it's accurate to call the Chromatics part of the electronic genre, the foursome samples from all types of different genres, including synth-pop, dream pop, indie rock and, perhaps most prominently, Italo disco. Despite the delays on a new album release, the group continues to play at many different venues, including Brooklyn Steel, in Brooklyn, N.Y., and the Vogue Theatre in Vancouver, BC, Canada.
Post-Punk Dream
Through its turbulent early years, the Chromatics leaned more toward punk and indie rock. Traditional distorted guitar sound and frenetic drumming were much more prominent on the band's first two studio albums, Chrome Rats vs. Basement Rutz and Plaster Hounds, which were released in 2003 and 2004, respectively. In 2007, the band's sound underwent a radical change. Radalet's ethereal, dreamlike vocals gave the group's music an ambiance that manages to be soothing, glamorous and wistful yet also tinged by the unmistakable nihilism of post-punk. Synthesizers rose to overwhelming prominence in the group's instrumentation, Radalet's vocals moved up to center stage, the tempo of its songs took on a slower and more hypnotizing quality, and Night Drive marked the band's rise to popularity and acclaim. The final song on the album, "Tick of the Clock," is probably the group's best-known piece of work, as it has been featured on numerous film soundtracks, including that of the 2011 film called Drive. In 2012, the Chromatics released its album Kill for Love, which has proven to be its most successful offering to date, reaching No. 11 on the Billboard Top Dance/Electronic Albums chart. A fifth studio album, Dear Tommy, has been a long time coming.
Where can I buy Chromatics tickets?
StubHub offers great deals on Chromatics tickets, which you can easily purchase through either a desktop or a mobile device. Each ticket even comes with a 100% guarantee of authenticity through StubHub's FanProtect program.
Is Chromatics touring in 2019?
Chromatics has been touring throughout the summer of 2019. The band has shows scheduled for a worldwide tour spanning the UK, Ireland, Germany, Norway, the Czech Republic and other countries.
What songs are included in the typical Chromatics setlist?
Chromatics has a pretty consistent and well-established setlist that's played at most of its live performances. 'Tick of the Clock" is nearly always the show opener, although the band typically plays the full 15-minute version rather than the shortened version that has been used on movie soundtracks. Songs like "Lady," "Kill for Love," "Night Drive," "Cherry," "I Want Your Love," "In the City" and "These Streets Will Never Look the Same" also make frequent appearances. The band's live shows are dominated by songs from its synth-pop and Italo disco period.
How long does a Chromatics concert typically last?
A full-length Chromatics concert generally consists of between 10 and 12 songs. You should expect a typical Chromatics show to run for about an hour and a half. With encores, a show could run two hours.
When will Dear Tommy be released?
Delays in releasing Dear Tommy have been numerous. In January of 2016, Johnny Jewel destroyed 15,000 CDs and 10,000 vinyl records containing recordings of the album following his near-death experience. His desire to improve the quality of the songs led him to delay the album's release even further. There were rumors of a 2018 release, and now 2019 is rumored as the final release date, but no one is entirely sure. Still, single songs from the future album continue to trickle out. In 2017, the band released "Shadow" as a single. That song became quite popular and was even featured prominently on the soundtrack of David Lynch's series called Twin Peaks: The Return. Other songs that are rumored to be on the album, such as "Just Like You" and "I Can Never Be Myself When You're Around," have also been released individually on the internet.
What are some artists similar to Chromatics?
Fans of the Chromatics will likely also appreciate post-punk groups such as Joy Division. Electronic artists like Desire, Glass Candy, Electric Youth and Symmetry are also quite similar in style to the Chromatics.
Back to Top
Epic events and incredible deals straight to your inbox.