There aren't any Events on the horizon right now.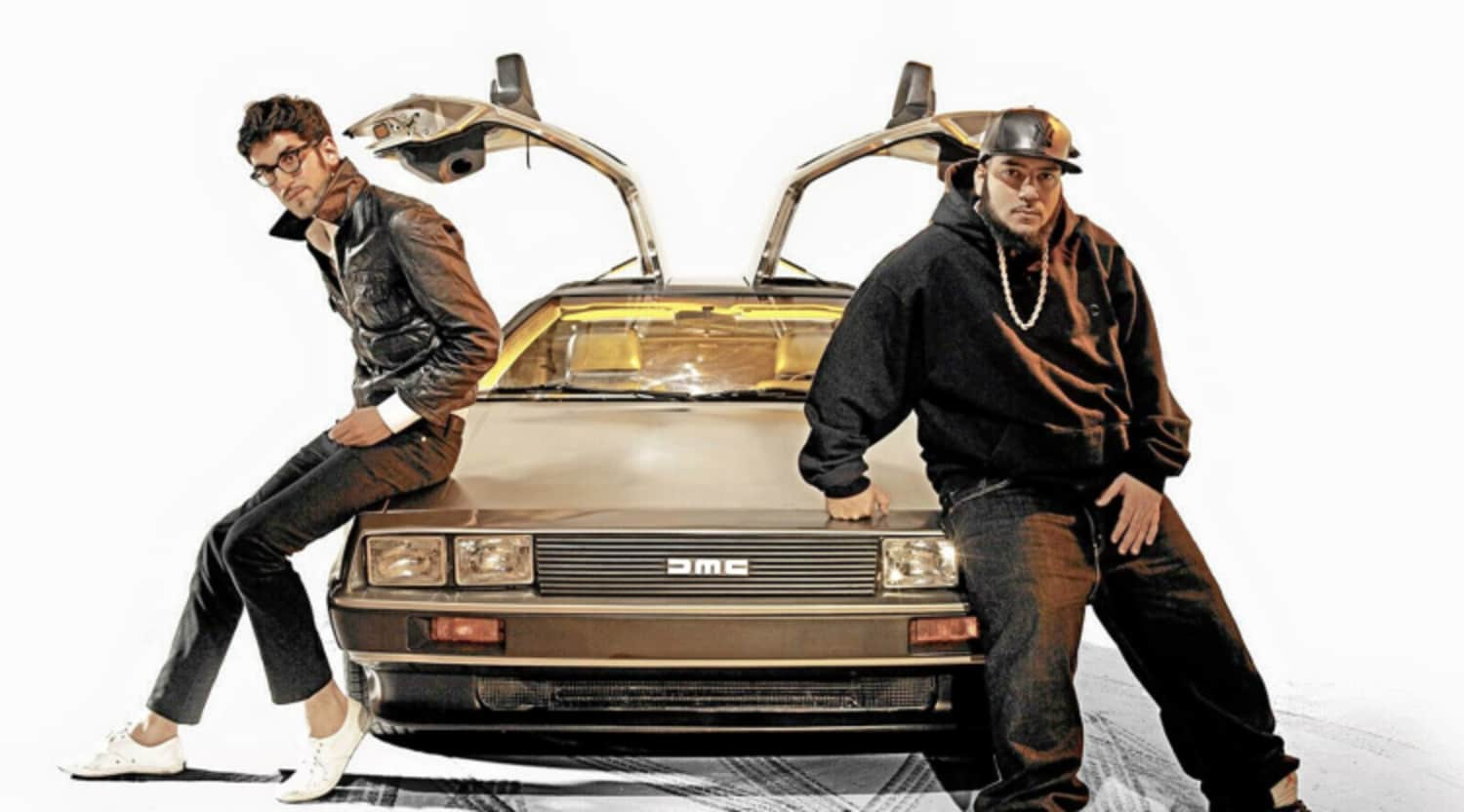 Rovi
Chromeo Tickets
Chromeo Tickets
Chromeo is a Montreal, Quebec-based electro-funk duo formed in 2002. Its members are David "Dave 1" Macklovitch and Patrick "P-Thugg" Gemayel. The group proudly wears its eclectic and diverse collection of influences on its sleeve, freely drawing from genres spanning the gamut, like blue-eyed soul, rock, synth-pop, disco, funk and dance music, and devising its music in such a way as to make it blur traditional distinctions between "modern" and "retro" sounds. Reflecting the spirit of levity that it brings to writing and performing music, the pair emphasizes Macklovitch and Gemayel's respective Jewish and Arab backgrounds and describes itself as "the only successful Arab/Jewish partnership since the dawn of human culture." Chromeo's 2004 debut studio album She's in Control brought it moderate success and was well-received by critics while 2014's White Women remains its best-selling and best-charting album to date, peaking at No. 11 on the US Billboard 200 and No. 6 on the Canadian Albums Chart. All told, Chromeo has thus far released five studio albums, three mix albums, 21 singles, 15 music videos and one EP.
They Want the Funk
Dave 1 and P-Thugg split up their duties in Chromeo by having Dave 1 provide lead vocals and play the guitar and P-Thugg on keyboards, synthesizers, bass and the talk box. Shortly after Chromeo released its debut album in 2004, the song "Needy Girl" became a worldwide club hit and has remained so ever since. Following a three-year break, it would release the album Fancy Footwork, the title track of which just may be its most popular and recognizable song. It, too, became a hit at dance clubs. With its third album, 2010's Business Casual, the duo's work finally began charting on mainstream charts, hitting No. 70 on the Billboard 200 and No. 44 in Canada. 2014's White Women is by far Chromeo's highest charting album, hitting not only No. 6 in Canada and No. 11 on the Billboard 200 but actually hitting No. 1 on Billboard's Top Dance/Electronic Albums chart. In 2017, Chromeo released its first single for the album that would be 2018's Head Over Heels, "Juice." The dynamic duo has also performed at such venues as the Coachella Valley Music and Arts Festival, the Bonnaroo Music Festival and the Monolith Festival.
Where can I buy Chromeo tickets?
StubHub offers you great deals on Chromeo tickets, which you can easily get through either a desktop or mobile device. Each ticket even comes with a 100% guarantee of authenticity through StubHub's FanProtect program.
What are some of Chromeo's musical influences?
Chromeo's main musical influences revolve around late 1970s and early 1980s funk and electro funk artists like Marvin Gaye, Rick James, Hall & Oates and Billy Ocean.
What sort of awards has Chromeo won or been nominated for?
In 2007, Chromeo won the Bucky Award from CBC Radio 3 in Canada in the category of Best Sweatin' to the Indies Workout Song for its song "Fancy Footwork." It also won a Woodie Award from the CheddarU college radio network in 2008. Chromeo was nominated for Juno Awards for its albums Fancy Footwork and Business Casual in 2008 and 2011, respectively. It was also nominated for an MTV Video Music Award in 2011 for Best Special Effects for its song "Don't Turn the Lights On" and a Grammy Award in 2019 for Best Engineered Non-Classical Album for its album Head Over Heels.
What are some of the songs included in the typical Chromeo setlist?
"Fancy Footwork" is Chromeo's most commonly played song when it is performing live. The song tends to either open a show or be played somewhere near the end. Other popular songs at live shows include "Night by Night," "Sexy Socialite," "Needy Girl," "Jealous (I Ain't With It)," "Hot Mess," "Come Alive" and "Bonafied Lovin' (Tough Guys)."
How long is the typical Chromeo live performance?
Usually, a typical Chromeo live performance consists of about 15 or 16 songs. When the duo performs encores, that generally extends the setlist to about 18 songs. Each Chromeo song is about three to four minutes long, so that makes the typical show anywhere from an hour to 90 minutes long.
What are some other artists who are similar to Chromeo?
Some similar artists to Chromeo include the DJ A-Trak (who is actually David Macklovitch's younger brother), Duck Sauce, Cut Copy, CHVRCHES, Chromatics, Empire of the Sun, Daft Punk, Sunflower Bean, Vampire Weekend and Toro y Moi.
Back to Top
Epic events and incredible deals straight to your inbox.