We didn't find anything nearby, but here's what's happening in other cities.
There aren't any events on the horizon right now.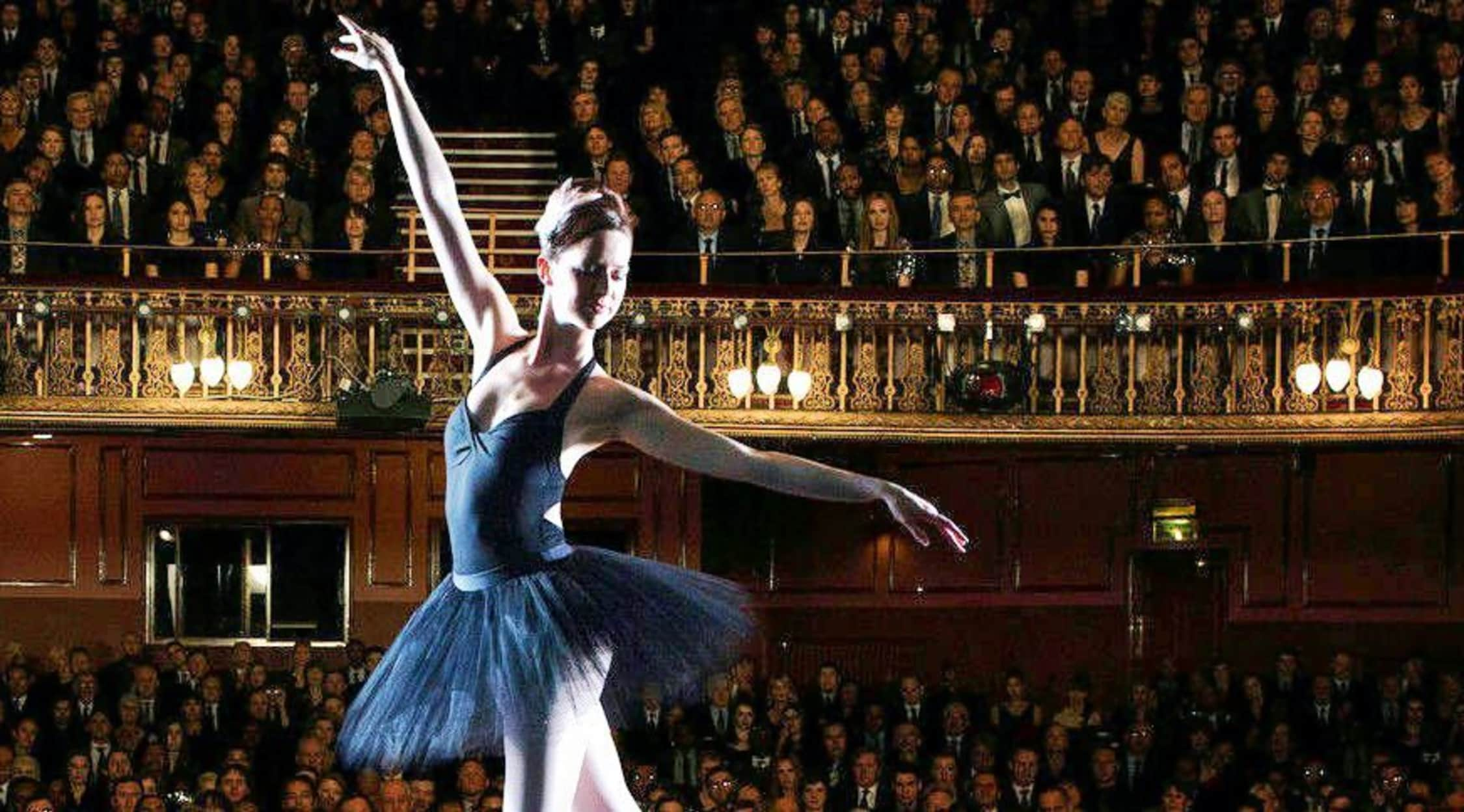 Alamy
Cincinnati Ballet Tickets
Cincinnati Ballet Plot
Human culture has changed significantly since the earliest discoveries of anthropology has proven that early man discovered tools, wore makeup, and buried their dead. While many other hominid species have been proven since to have developed such abilities, there are important aspects of culture that set humans apart from earlier divergent species, the art of dance being chief among them! No other hominids have been proven to express themselves in such a physical manner, and it's an important part of why the world of dance still appeals to so many around the globe. If you're not as familiar with some of the most celebrated dance troupes performing in your area and you've been hoping to head out and see a show that will have you on the edge of your seat, make sure you take advantage of the many talented dancers heading your way by getting your tickets to see the Cincinnati Ballet while you still have the chance! Changing the world of dance since the late 1950's, the Cincinnati Ballet has set itself apart from other dance performing troupes by focusing on creating their own unique performances to draw in fans of the world of dance. Differing greatly from most other ballet companies that continue to keep up with the rote traditions of yesteryear, the Cincinnati Ballet seeks to fuse the traditional dance forms of ballet's past with modern moves to keep the art form as exciting as ever on the stage. Whether you're a huge fan of the world of ballet or if this is your first time taking in a show, give yourself the opportunity to see for yourself why so many can't stay away from performances by the Cincinnati Ballet! Buy your tickets through StubHub while you still can!
Cincinnati Ballet Schedule
Are you eager to get out this weekend to see the amazing moves being brought to the stage by some of the most talented dance performers in your area? Do you regularly try to find ways to inspire a love of culture in your kids by taking them out to enjoy family-friendly shows in your area? Well if you're interested in getting out of the house to see a dance performance that will leave you excited, make sure you head out to catch the Cincinnati Ballet on the stage when it comes to be performed next at the Aronoff Center for the Arts in beautiful Cincinnati, Ohio! Keeping the art of dance alive in their region of the United States through their many celebrated performances, the Cincinnati Ballet continues to hold the distinction of being one of the most beloved dance troupes showcasing their talents on the stage at some of the most celebrated venues around the country. But while they may tour in new places from time to time, their focus is still on bringing a love of dance to the people of Cincinnati, so if you're a resident and you haven't yet had the chance to experience the Cincinnati Ballet in person, know that you're going to be in for a real treat when you head out to take in their next performance on the stage when it comes to a venue near you! Make sure that you get the chance to get your seats to this popular show before it's completely sold out by heading to StubHub early so that you can purchase your tickets while there are still some available!
Cincinnati Ballet Cast
Training for many years to hone their skills for the stage, such dancers as Cervilio Miguel Amador, Sarah Hairston, Yosvani Ramos, Janessa Touchet, Rodrigo Almarales, Gema Diaz, Romel Frometa, Zack Grubbs, Courtney Connor Jones, Maizyalet Velasquez, Julio Concepcion, James Cunningham, Jacqueline Damico, James Gilmer, Samuel Jones, Christina LaForgia, Christopher Lingner, Sirui Lu, Abigail Morwood, Grace Shivers, Ana Gallardo, Melissa Gelfin, Jake Casey, Samantha Nagy-Chow, Daniel Powers, Khris Santos, and more are prepared to give you the performance of a lifetime at the next show from the Cincinnati Ballet. Come and see their talents showcased by picking up your tickets through StubHub to enjoy a performance by the Cincinnati Ballet today!
Cincinnati Ballet Author
Are you the kind of theater fan that needs to get out to see a production on the stage regularly or you'll start to go a little mad? Have you been hankering to leave all of the stress of the working world behind so that you can get out of the house this weekend and see a popular stage show or musical performance play out before your eyes? Well give in to the thoughts that have been consuming your mind and make sure that you head to StubHub early enough to see if there are going to be any tickets available to some of the hottest upcoming productions that are going to be coming to the stage in your area! For an evening out that you won't soon forget, consider picking up your tickets to enjoy the Cincinnati Ballet when they come to perform on a stage next near you! Bringing the world of the ballet into the 21st Century is artistic director Victoria Morgan, the head of the Cincinnati Ballet that continues to strive for excellence in every show that comes to the stage from these talented performers. Taking a page from the book of former creative director Oleg Sabline, who's best known for bringing his distinctly European style to the Cincinnati Ballet, Victoria Morgan is just as dedicated to shaking up the world of dance to lead to some amazing performances on the stage. Come and see why so many love to flock to see the Cincinnati Ballet in person by getting your tickets through StubHub while there are still some available!
Cincinnati Ballet Trivia
Q: When did the Cincinnati Ballet first have the chance to showcase their talents on the stage?
A: The popular American dance troupe known as the Cincinnati Ballet first formed in 1958.
Q: What city did the Cincinnati Ballet first form in to bring culture to this burgeoning metropolis?
A: The popular American dance troupe known as the Cincinnati Ballet first formed in Cincinnati, Ohio.
Back to Top
Epic events and incredible deals straight to your inbox.