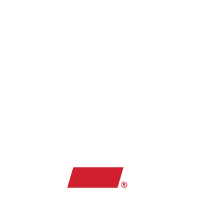 Cincinnati Bearcats Basketball
Cincinnati Bearcats Basketball Tickets
Official Ticket Marketplace of Cincinnati Athletics
-

Cintas Center, Cincinnati, OH, US
Only 4 tickets left at lowest price
Cincinnati Bearcats Basketball venues
Cincinnati Bearcats Basketball Tickets
Team: Cincinnati Bearcats
Head Coach: John Brannen
NCAA National Championships: 2
All-Time Greats: Oscar Robertson, Jack Twyman, Kenyon Martin, Nick Van Exel, Danny Fortson
Rivals: Xavier University Musketeers
Cincinnati Bearcats Basketball Tickets
The University of Cincinnati's men's basketball team is one of the perennial powerhouses in the American Athletic Conference. Whether they're facing in-state rivals Ohio State or a legendary program like North Carolina, the Bearcats are always a formidable opponent. In 1961 and 1962, the Cincinnati Bearcats basketball team was guided to consecutive NCAA Division I championships under coach Ed Jucker. Since then, Jucker has been acknowledged as being one of the most celebrated coaches in the history of the school. His win percentage in NCAA tournament play was .917. Jack Twyman and Oscar Robertson are the two former Bearcats basketball players who have been elected to the Naismith Basketball Hall of Fame. A well-known rivalry exists between Bearcats basketball and the Xavier University Musketeers, a campus situated within 3 miles from the University of Cincinnati's main campus. Other rivals include the Memphis Tigers and Louisville Cardinals. StubHub is your go-to source for Cincinnati Bearcats' tickets.
How much are Cincinnati Bearcats' tickets?
Cincinnati Bearcats ticket pricing fluctuates depending on the type of seats and the specific game you are going to see. For example, a match against their rivals, Xavier University, could start at a higher price. A specific tournament, like the State Farm Chicago Legends Basketball Tournament, could start with lower prices.
Where do I get Cincinnati Bearcats tickets?
You may find Cincinnati Bearcats tickets at StubHub, the world's largest online ticket marketplace. Whether you're looking for a specific match or location, StubHub has a selection for you.
Where do the Cincinnati Bearcats play?
Cincinnati, Ohio, is the Bearcats home city. They compete in the Fifth Third Arena. Opened in 1989, this venue has a capacity of 12,012. Fifth Third Arena was most recently renovated in 2017-2018.
What conference do the Cincinnati Bearcats play in?
The Bearcats men's basketball team plays in the American Athletic Conference (AAC). There are 12 programs that compete in this Division I conference.
What are the top games this year for the Cincinnati Bearcats?
Many jump on Cincinnati Bearcats tickets where they match up against their rival, Xavier University. Another highly anticipated, well-attended matchup is against Ohio State University.
Who is the Cincinnati Bearcats' head coach?
John Brannen accepted his position as the Bearcats' head coach in April 2019. He has past collegiate basketball coaching experience with Northern Kentucky University. He also gained experience as an assistant coach with VCU and Alabama-Huntsville.
Who are some notable players who competed for the Cincinnati Bearcats?
While Jack Twyman and Oscar Robertson are well-known Hall of Famers, other accomplished players include Kenyon Martin, Nick Van Exel, Lance Stephenson, Jim Ard, Connie Dierking, Rick Roberson, Steve Logan and Paul Hogue. Kenyon Martin, a recipient of the John Wooden Award, played professionally and was elected as an NBA All-Star in 2004. Nick Van Exel was drafted into the NBA after his collegiate career and participated in an NBA All-Star game. Lance Stephenson, who was drafted in 2010, has a promising professional career ahead of him. Former Cincinnati player Jim Ard was part of the 1976 Boston Celtics team that won the NBA title. Connie Dierking began his collegiate basketball career at the University of Cincinnati and would go on to play professionally for the Cincinnati Royals. Los Angeles Lakers forward/center Rick Roberson had a successful post-Cincinnati professional career. Steve Logan was awarded a First Team All-American acknowledgment in 2002 and played competitive basketball overseas. Paul Hogue played professional basketball after being the second overall pick in the 1962 NBA draft.
Back to Top