CIRQUE DU SOLEIL CRYSTAL SUNRISE
Cirque du Soleil Crystal Sunrise
Cirque du Soleil Crystal Sunrise Tickets
We didn't find anything nearby, but here's what's happening in other cities.
There aren't any events on the horizon right now.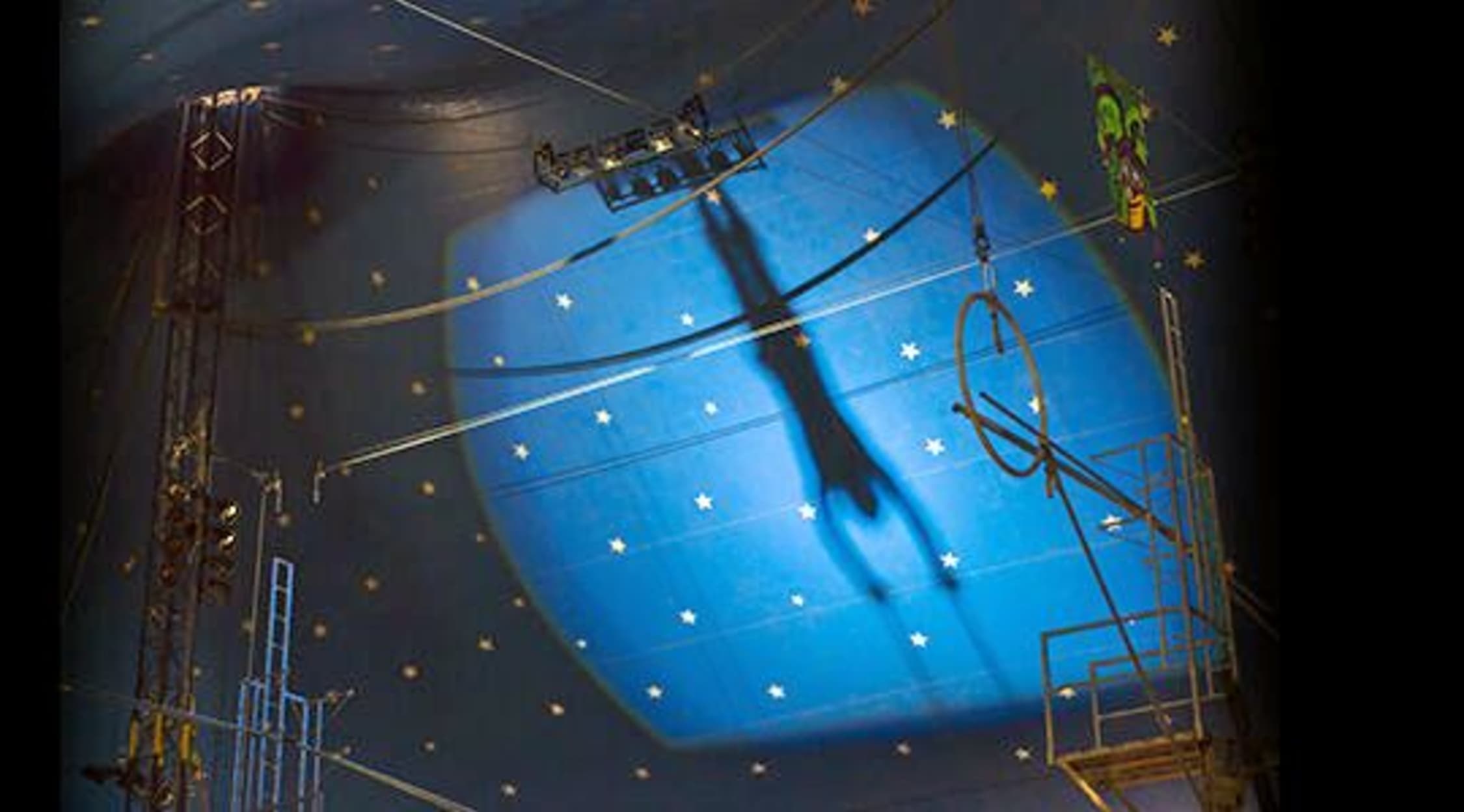 Getty RF
Cirque du Soleil Crystal Sunrise Tickets
Cirque du Soleil: Crystal Sunrise Tickets
The performing troupe at Cirque du Soleil have shocked and amazed the world with their brand of live entertainment that pushes human ability to extraordinary lengths with the newest addition to their roster of hits, Crystal. This story delivers a powerful message of the importance of believing in yourself that has all of its thrills mixed with chills because the show is done on ice. The remarkable skill of the performing artists is astounding at the very least, but to witness the breathtaking stunts with the added difficulty of being atop ice takes it to another level altogether. They do what looks impossible to you, and then the cool air hits your nose when you're able to catch your breath again. That's when you realize what you just saw was accomplished by a group of people all wearing skates, and your mind is blown amidst the unmistakable color and pageantry that can only be Cirque du Soleil.
Getting on the Ice
Cirque du Soleil: Crystal in Sunrise is the first production done by the company where they perform live on ice, and they faced some new challenges to make the change possible for the artists to succeed. Aside from the obvious slippery nature of standing on ice, they have to balance on skates while doing the complex choreography in perfect unison and in nearly constant motion. These obstacles and many more took the performers months of training to adapt the acts you normally might find at a circus to the new surface and style of the live Crystal show. The unforgettable performances are full of moments that suspend belief and leave you in awe of the seemingly limitless creativity of the creators and unflinching dedication of the artists who make it all happen right before your eyes. It is a great time for people of all ages, but the main character is Crystal, a young woman struggling to fit into her everyday surroundings, which gives it a special layer of appeal for teen and preteen girls to draw personal strength and inspiration from.
Where can I buy Cirque du Soleil: Crystal Sunrise tickets?
Tickets to all of your favorite concerts, festivals, events and live shows can be found at StubHub, and every purchase is covered by the 100% FanProtect guarantee. Try the convenient mobile app to do all your browsing and buying easily in the palm of your hand without sitting down at a PC.
What is a live performance of Cirque du Soleil: Crystal like?
The story is about Crystal, who falls through the ice and discovers an underwater reality. The artists in this show have undoubtedly become masters of their craft to go to such great lengths in the pursuit of technically flawless routines, which is what made them the superstars of the live act that they are today.
When kind of a show is Cirque du Soleil: Crystal?
The Cirque du Soleil: Crystal show is a completely original combination of gymnastics, acrobatics, balancing, stunts and much more performed live in a dramatic storytelling format. The entire show is done on top of ice while skating around through dazzling lights, video and effects that give the surreal experience a very fantastical feel when you are in the audience.
What makes Cirque du Soleil: Crystal a unique event to attend live?
Cirque du Soleil: Crystal has a lineup that consists of multiple featured disciplines woven together with complex choreography into a single storyline that will amaze you with its precision movement and perfect timing. You'll enjoy stunts such as aerial straps, juggling, the trapeze, balancing and other types of acrobatics that make this performance even more awe-inspiring.
What is another live performance similar to Cirque du Soleil: Crystal?
The creative genius of the people responsible for this magnificent display of human achievement have built a history of providing some of the most unbelievable live shows ever devised. Their consistent ability to land flawlessly every time will leave your jaw agape just like Cirque du Soleil: OVO and Cirque du Soleil: Alegria.
How long is the Cirque du Soleil: Crystal live show?
The Cirque du Soleil: Crystal show is scheduled to last for nearly three hours, but this does not include the amount of time it takes to get through the gate or pick up refreshments, so be sure to allow enough time to park and get to your seats on time.
Back to Top
Epic events and incredible deals straight to your inbox.