CIRQUE DU SOLEIL LUZIA BOSTON
Cirque Du Soleil Luzia Boston
Cirque Du Soleil Luzia Boston Tickets
We didn't find anything nearby, but here's what's happening in other cities.
There aren't any events on the horizon right now.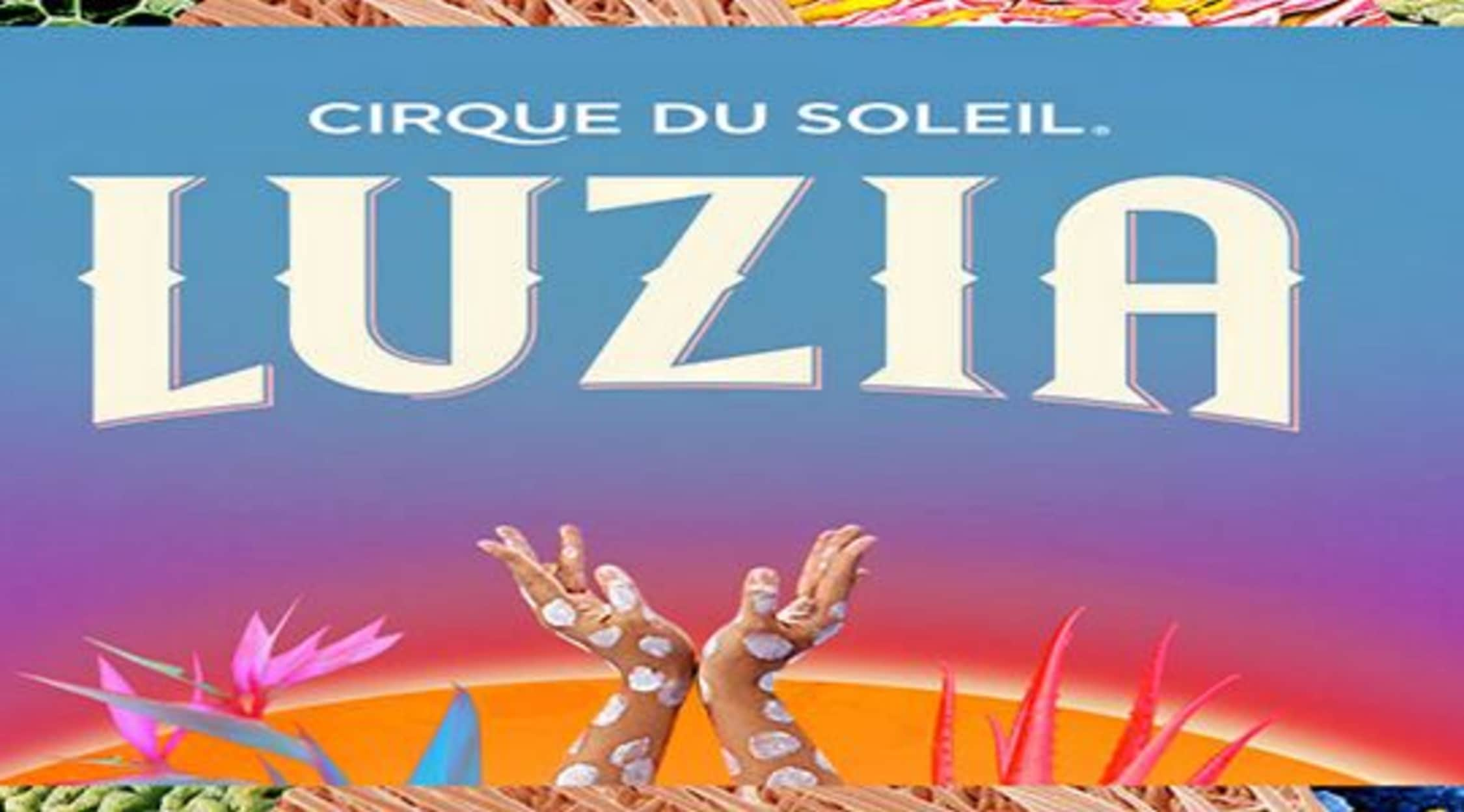 Cirque Du Soleil Luzia Boston Tickets
Cirque du Soleil Luzia Boston Tickets
Cirque du Soleil or literally, the "Circus of Sun" enjoyed a great unveiling in the city of the North. The sun was chosen as the symbol for Cirque du Soleil because of its unique meaning. The sun signifies dynamite, youth and energy. All these necessary qualities go into making the Cirque du Soleil a fantastic show. Cirque du Soleil Luzia showcased in Boston at the Grand Chapiteau in Suffolk Downs June 2018. Come and watch larger-than-life props with a production unlike you have never experienced before. Get ready to experience the heritage of the Mexican culture with stunning costumes, amazing acrobatics and watery sets. Luzia first debuted in Montreal, Canada, April 2016. Julie Hamelin Finzi is the playwright. Simon Carpentier composed original music for Luzia and Giovanna Buzzi is the costume designer. Review upcoming Luzia tours at StubHub.
Luzia
Come, take an imaginary journey to Mexico. Like a dream state, the light will satisfy your soul and rain will soothe your body. Luzia is a grand ode to the rich culture of the Mexican heritage. The beautiful country of Mexico is a place of wealth and cohesion between the revitalized ancient civilizations and the renaissance of the new generation. The landscape inspires breathtaking wonders and architectural endeavors. Luzia seeks to weave a tapestry of intimate mosaics that will transport you to a place between fiction and reality.
Where can I buy Cirque du Soleil Luzia tickets?
Grab your tickets for the Luzia tour at StubHub. Check the listings at StubHub for mezzanine and prime orchestra seating as the Luzia schedule will vary for each venue.
What is a Cirque du Soleil Luzia tour set like?
Take a journey to Mexico with Luzia which signifies water, life and light. You will enjoy four major segments for the performance of the Luzia tour. Dueling artists will spin on a wheel during a rainstorm for "Water is a Source of Inspiration." In "A Set of Multiple Faces," you will enjoy the theatrical scenes of an old movie set with acrobatic characters. Watch as the set changes from the ocean, to the desert, then the jungle and finally the city. Your fascination with the Mexican culture will be enhanced with "Surreal Menagerie." Explore Mexican folklore with mythological creatures in conjunction with arts and crafts. "Breaking Down Barriers" will give you a glimpse of the Chinese traditional circus arts of hoop diving. Performers will use treadmills to generate speed to jump through hoops.
Is Cirque du Soleil Luzia coming to a city near me?
The Luzia show is on an international tour in Vancouver, British Columbia. The upcoming international cities include London, Moscow and Meloneras in Gran Canaria, Spain. Other Cirque du Soleil shows you might like include Volta and 'Twas the night before Chicago.
How long is the performance for Cirque du Soleil Luzia?
Luzia is two hours and five minutes long with one 25-minute intermission.
Who are the performers for Cirque du Soleil Luzia?
Performers for Luzia come from diverse backgrounds. Some cast members were singers, swimmers, divers, artistic gymnasts, circus performers and tumblers. More than 50 nationalities are represented among members. Many cast members have participated in other Cirque du Soleil shows.
What is the difference between Cirque du Soleil Luzia VIP experience and premium seating?
The Cirque du Soleil VIP and premium ticket holders are seated in the same section under the Big Top. Presently, VIP ticket holders have access to extra special privileges like hors d'oeuvres, desserts and varieties of wines during intermission. Additionally, VIP ticket holders will have access to the VIP Experience tent and private restrooms.
Back to Top