CIRQUE DU SOLEIL TORUK CHICAGO
Cirque du Soleil Toruk Chicago
Cirque du Soleil Toruk Chicago Tickets
We didn't find anything nearby, but here's what's happening in other cities.
There aren't any events on the horizon right now.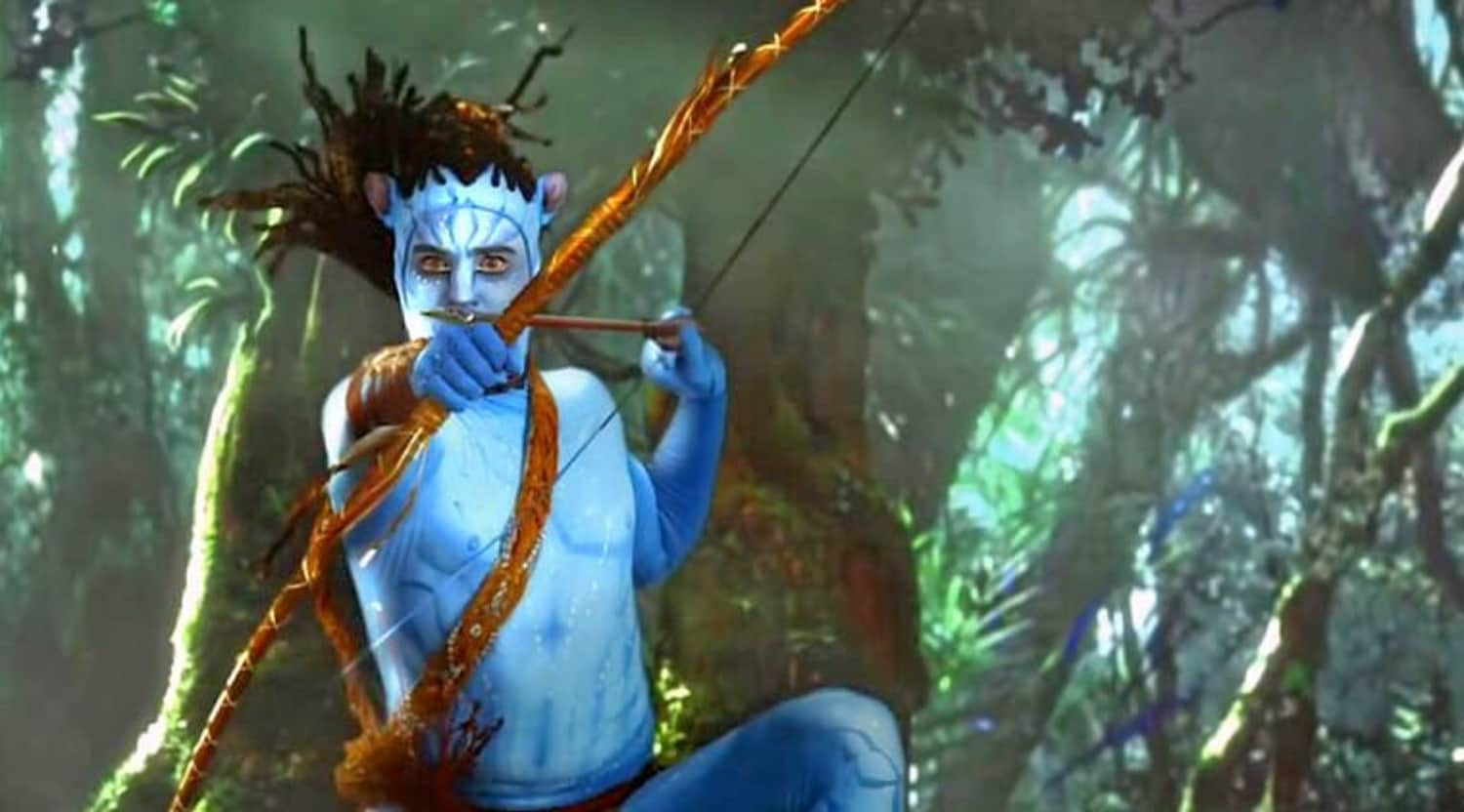 Cirque du Soleil Toruk Chicago Tickets
Cirque du Soleil Toruk Chicago Plot
Craggy moonscapes and forested planets. Environments where volcanoes constantly erupt. These are the images that come first to people's heads when they start to think about what an alien world would look like, populated by different species of plants and animals that would frighten the most open-minded human. Of course, within our own solar system we now know that realistically, other planets are open environments that have been ravaged by solar storms, heavy blasts of radiation, incredible wind, and forces that shape its geologic structure. While we haven't found any other forms of life besides our own in the Milky Way, that doesn't mean that the creative figures in the entertainment industry haven't been thinking about what it would look like when we finally do reach another species other than our own! To see one of the most exciting stage shows being performed today, come and get a taste of what the modern circus is bringing to the stage when the hit production Cirque du Soleil Toruk opens next on a stage in your area! Combining the joys of the circus with that of the theater, Cirque du Soleil Toruk is the latest production from this popular brand that's known for bringing performers to the stage to showcase some of the most amazing feats ever performed in a theater setting! Come and enjoy how the world of the Big Top has been meshed with that of the alien world of Pandora from the film Avatar as you're introduced to characters like Toruk, Ralu, Entu, Tsyal, and The Storyteller! With large-scale puppets being used to help bring these larger-than-life figures to move around, you'll be impressed by all that this spectacle has to offer when Cirque du Soleil Toruk opens next in your area!
Cirque du Soleil Toruk Chicago Schedule
If you've been trying to find a way to motivate your friends to develop a love of the theatrical world, be sure that you invite them out to join you for a show that you'll have no doubts about piquing their curiosity! If your group of peers is less interested in the more cerebral stage dramas that have been coming to the theater for decades, offer them up the experience of heading out to enjoy Cirque du Soleil Toruk on the stage next at the United Center in beautiful Chicago, Illinois! A riveting experience on the stage, Cirque du Soleil Toruk follows the format of any Cirque du Soleil show - that is to say, it's been expertly crafted to blend a unique narrative with amazing special effects and live performances on the stage from some of the most talented visual artists around! Practicing for months on end to ensure a perfect production at every show, the cast behind Cirque du Soleil Toruk is ready to introduce you to the world of Pandora - are you ready to explore it? Come and find out by heading to StubHub early enough to buy your tickets while you can still find them, as this production is extremely popular and is prone to selling out fast! Don't miss out on your chance to enjoy Cirque du Soleil Toruk, purchase your tickets today!
Cirque du Soleil Toruk Chicago Cast
Creating masterpiece after masterpiece on the stage, Cirque du Soleil is a brand that's well known internationally for bringing only the finest shows to the stage, combining the allure of performance from the circus with the intriguing narrative of the stage. Having created such hit productions as Amaluna, Criss Angel Believe, Corteo, Iris, Ka, Kooza, Kurios, La Nouba, The Beatles LOVE, Michael Jackson ONE, Mystère, "O", Ovo, Quidam, Joya, Totem, Varekai, Zarkana, Zumanity, and more, it's easy to see that Cirque du Soleil continues to diversify the shows that they bring to the stage, choosing to center shows around ideas and topics that are sure to attract the widest interest from the audience rather than targeting just those that are familiar with what Cirque du Soleil has to offer. If you're looking to enjoy one of the latest productions from the Cirque du Soleil brand of shows, make sure you take in the time to experience Cirque du Soleil Toruk on the stage when it opens for your enjoyment on a stage in your area!
Cirque du Soleil Toruk Chicago Author
When people talk about what they want to do on the weekend, it's easy to see the conversation evolve into a far grander plans than will take place. Every time going out to the bar with friends may be "the best night ever" before it actually happens. That new movie that you've been hyped on may be your favorite until you actually see it. People tend to get carried away with sending their praise towards anything that may appeal to their creative nature, but not everything pans out that way. But if it's entertainment that you're after, why not go and see a show by a group that's consistently brought forth some of the most exhilarating stage performances in the last decade to venues around the globe? If you're going to put your trust and faith in an event that'll be sure to get you excited this weekend, make sure that you take the time to get your tickets in advance to enjoy the Cirque du Soleil Toruk show when it opens next near you! Since the first production came to the stage from Cirque du Soleil, founder Guy Laliberté has taken a hands-on approach to every show that comes through this brand, ensuring that it stays in line with the ethos created that drives Cirque du Soleil forward as a company. Partnering with award-winning director James Cameron just as he has with the Michael Jackson Estate and other groups to create their latest shows, writer and director Michel Lemieux and Victor Pilon were tasked by Laliberté to create a Cirque du Soleil-branded production centered around the brilliant film release Avatar. Bringing these two together in a stage production that's received nothing short of praise from critics and fans alike, you'll be hard-pressed to find a better show to head out and see with your loved ones this weekend. That's why you should head to StubHub as soon as you can to purchase your tickets to attend Cirque du Soleil Toruk so you can get in on all of the fun when this exciting show opens next near you!
Cirque du Soleil Toruk Chicago Trivia
Q: What brilliant mind from Hollywood first conceived of the property that Cirque du Soleil Toruk is based on?
A: The director enlisted to help in bringing Cirque du Soleil Toruk to the stage was none other than James Cameron.
Q: Making huge waves in the entertainment world following it's release in movie theaters around the globe, what movie is Cirque du Soleil Toruk based on?
A: The film that Cirque du Soleil Toruk is based on is none other than Avatar.
Back to Top
Epic events and incredible deals straight to your inbox.