CIRQUE DU SOLEIL VAREKAI BALTIMORE
Cirque du Soleil Varekai Baltimore
Cirque du Soleil Varekai Baltimore Tickets
We didn't find anything nearby, but here's what's happening in other cities.
There aren't any events on the horizon right now.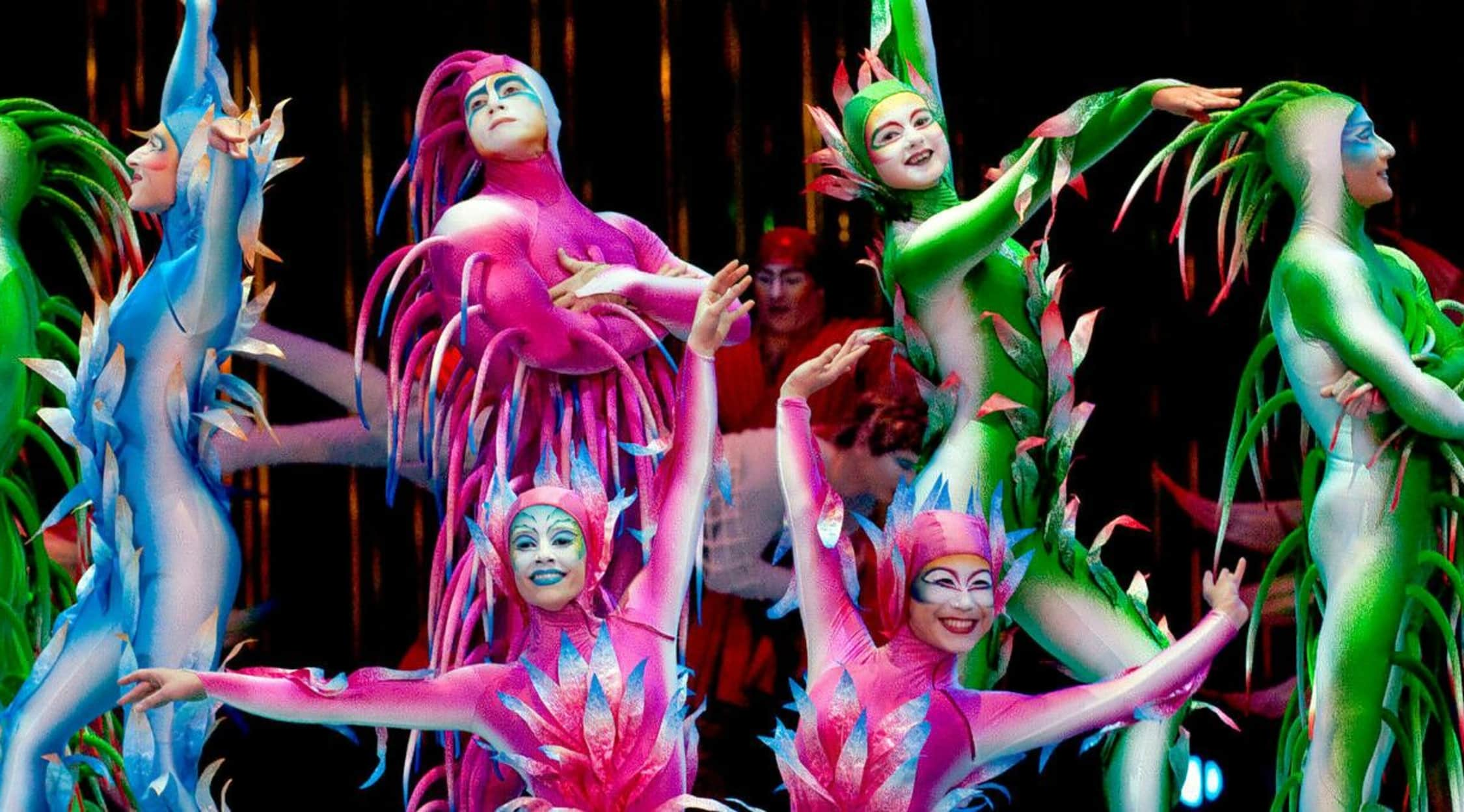 Alamy
Cirque du Soleil Varekai Baltimore Tickets
Cirque du Soleil Varekai Baltimore Tickets
Like so many productions by the artful, masterful Cirque du Soleil, Varekai transports you to another magical world. You won't see any elephants or tigers here: Cirque du Soleil is a European-style circus, which focuses on acrobatics, traditional clowning, surreal costumes, and dreamy storylines.
Plot
Varekai, which means whatever in Romani, tells the story of a young man who has flown too close to the sky, just like the Greek mythological character Icarus. He falls into a forest at the foot of a volcano, which is populated by fantastic creatures (in brightly colored, bizarre costumes and makeup) who display strange and unlikely feats of physical agility and daring. Icarus then journeys through this strange tropical forest. While trying to find his way out of the forest, he also embarks on an adventure to find his true self and passion.
Schedule
Cirque du Soleil Varekai Baltimore tickets are available at the Royal Farms Arena in Baltimore, Maryland. So get your seat at the show and experience this magical journey of Icarus right in your own hometown.
Trivia
Much of the dialogue and song lyrics of Cirque du Soleil productions are incomprehensible to most audiences. That's because they're in Cirquespeak, a pidgin made up of the languages spoken by Cirque du Soleil's multinational casts. Cirquespeak is a mix of Italian, Spanish, Russian, French, and other languages. The resulting feel is surreal and timeless; audiences can often understand just enough to know what's going on, while a vital sense of mystery is preserved.
Cast
Varekai, just like all Cirque du Soleil shows, features a vast and varied international cast of actors, singers, acrobats, and clowns, which changes frequently. There are a few stand-outs or big names in these stellar groups of performers; rather, Cirque du Soleil emphasizes the production as a whole, and generally does not create or dote on celebrities. Most Cirque du Soleil performers have been training as acrobats, actors, dancers, musicians, and performers since their youth, and have devoted their whole lives to traveling with Cirque du Soleil's touring productions.
Original Author
Varekai's plot was written by Dominic Champagne. Champagne is a Quebecois playwright who has a number of impressive French-language plays and productions to his name, including adaptations of Don Quixote, Lolita, and Homer's Odyssey. His work is distinguished by its fanciful characters, as well as a biting, cynical feeling that occasionally shows itself and surprises his audiences.
Producer
Though a number of producers have made their way into and out of this touring production over its lengthy history, one of the enduring presences in this production has been billionaire and entrepreneur Guy Laliberté. He was one of the original founders of Cirque du Soleil, who helped to expand his Bohemian, aesthetically-oriented company of circus performers into a well-known worldwide phenomenon. Though he has stepped away from performing, he still produces many Cirque du Soleil productions and guides the company's vision. He himself is an accomplished stilt-walker, fire-eater, and accordion player.
Back to Top
Epic events and incredible deals straight to your inbox.