CIRQUE DU SOLEIL VOLTA UNIONDALE
Cirque du Soleil Volta Uniondale
Cirque du Soleil Volta Uniondale Tickets
We didn't find anything nearby, but here's what's happening in other cities.
There aren't any events on the horizon right now.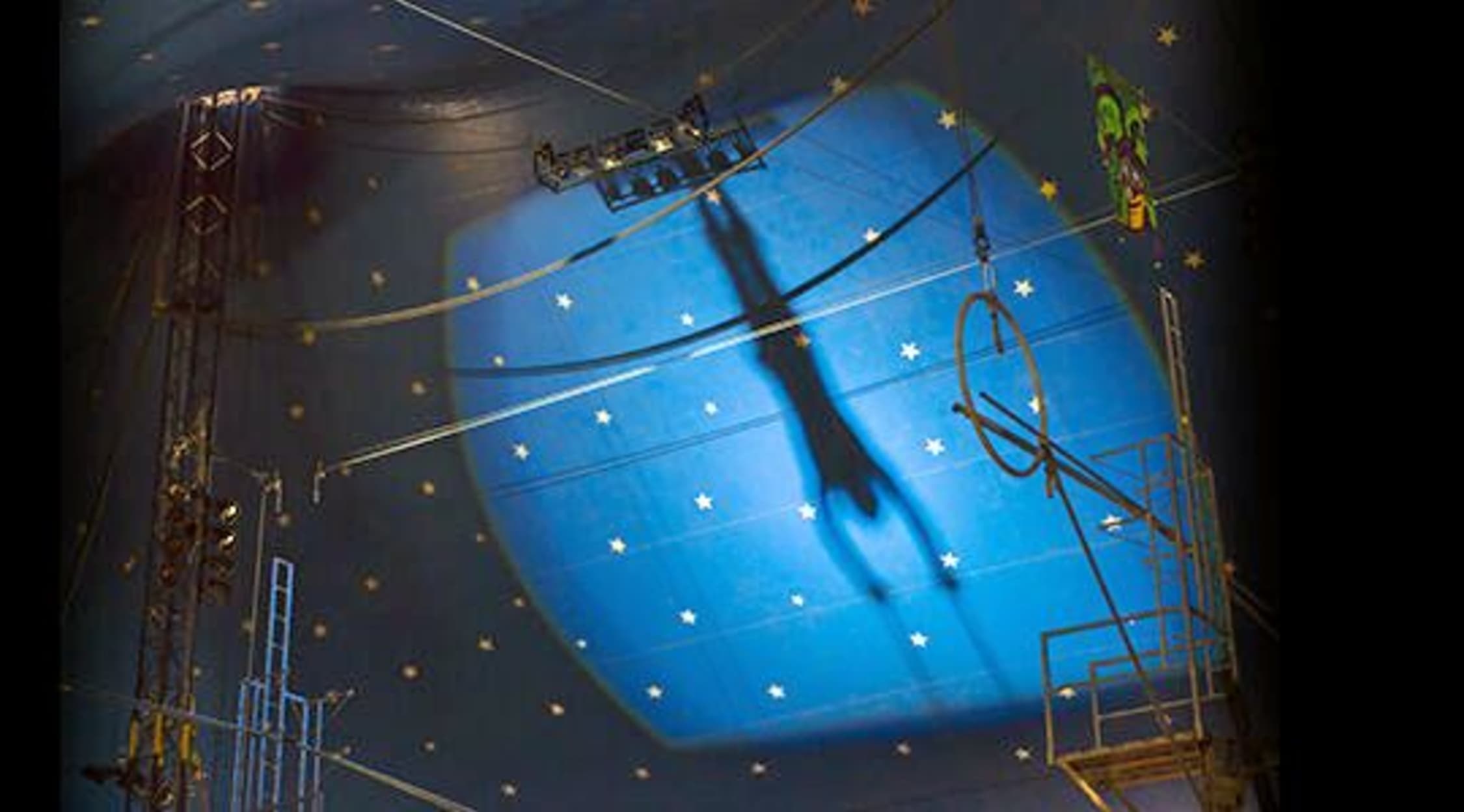 Getty RF
Cirque du Soleil Volta Uniondale Tickets
Cirque du Soleil VOLTA Uniondale Tickets
High-energy and adventurous, Cirque du Soleil's VOLTA is about transformation. Debuting in 2017 in Montreal, this energetic circus show is inspired by street sports, a theme prominently portrayed throughout its acts. Beyond street sports, it explores a message of authenticity and finding one's true self. Filled with incredible stunts, cinematic music and an engaging story, VOLTA continues Cirque's mission to reinvent the circus. One of Cirque's newest shows, VOLTA's tour is powering through the United States. Don't miss your opportunity to experience this exciting performance the next time it returns to Uniondale.
An Electrifying Performance
VOLTA's focus on street sports hearkens back to the circus giant's humble roots. In the early 1980s, a troupe of street performers entertained the people of Baie-Saint-Paul in Canada with an eclectic show filled with fire breathers, jugglers, dancers and musicians. Cirque du Soleil was born when a member of this troupe, Guy Laliberté, decided to bring the show to people beyond Baie-Saint-Paul in 1984. Cirque's style set it apart from other shows: It was animal-free, dramatic and reflective. The group began touring in the United States in 1987 and overseas in 1990. Bringing the spirit of '80s street performers into a modern-day context, VOLTA was developed by a 13-member creative team under Jean-François Bouchard's artistic guidance.
Where can I buy Cirque du Soleil VOLTA Uniondale tickets?
At StubHub, the world's largest ticket marketplace, all your transactions are protected by its 100% FanProtect guarantee. Buy or sell your Cirque du Soleil VOLTA Uniondale tickets at StubHub today.
What is the storyline of Cirque du Soleil VOLTA in Uniondale?
A story highlighting the importance of authenticity and finding your true self, VOLTA's plot centers around Waz, a game show contestant. Waz, searching for fame, has lost his sense of self and hopes the game show will bring him the love and acceptance he longs for. As an audience member, you will follow this man's story as he attempts to accept his differences.
What can I expect from a performance of VOLTA in Uniondale?
Acrobatic performances in VOLTA have an urban, energetic feel. In the "Trampowall" act, performers climb and dive off a large prop built to reflect a monochromatic city. Another act features BMX riders performing stunts on a BMX park built for the stage. Dance, acrobatic ladders and shape diving also keep the momentum going throughout the show.
Is Cirque du Soleil VOLTA in Uniondale family-friendly?
Many Cirque du Soleil shows are family-friendly, and VOLTA is one of them. Children under two are admitted for free as long as they stay seated on a parent's lap during the performance. Some children may be frightened by the loud noises and periods of darkness found throughout the show. Fans should also be aware that VOLTA features many flashing lights which may be problematic for people with photosensitive epilepsy.
How long is a performance of Cirque du Soleil VOLTA in Uniondale?
VOLTA performances last two hours and 15 minutes. A 25-minute intermission breaks up the show.
When will Cirque du Soleil VOLTA return to Uniondale?
VOLTA was last in Uniondale in May 2018. While there are currently no shows scheduled here in the near future, check back at StubHub for the next time VOLTA returns to Uniondale.
Where does Cirque du Soleil perform VOLTA in Uniondale?
The previous VOLTA shows were performed at the Nassau Coliseum in Uniondale.
Is Cirque du Soleil VOLTA an arena show or a Big Top show?
VOLTA is currently a Big Top show. Rather than being held at an arena venue, Big Top shows are held under Cirque's large iconic circus tent. As a Big Top show, VOLTA can stay in cities such as Uniondale for a longer time than arena shows can.
Back to Top